Working (far away) from home
How lucky was I to be given the opportunity to take 6 months sabbatical to the other side of the world?
Little did I know that I'd still be here 9 months later…locked down, down under.
I've been working as an Interactive Producer at Aardman for over 5 years and have loved being part of an incredibly talented and creative company but it was time for me to expand my life experiences and take some time to explore New Zealand. So off I went after some emotional hugs from workmates and family alike and spent 6 months travelling, becoming a yoga teacher, learning Moari and loving life. 6 months in and Covid-19 hits.
Originally due to fly back at the end of March, my flight gets cancelled as the whole country starts to lock down, New Zealand's borders are closed for the foreseeable future.
Full of conflicting emotions I contact my boss to give her the lowdown, no surprise she is understanding and together we make a plan.
Rescheduling my return to the next available flight, we both agree that despite the challenges we can make this work and I plan to start back to work as normal on April 6th, like all the team working from home, albeit very remotely!
Challenge number 1) find me a computer. I managed to sweet talk some kiwi friends and neighbours and pieced together a computer and a square monitor that resembled something from a late 80's sci-fi movie. But with our IT team's wizardry I was able to connect to a remote computer back in Bristol! A mere 11,841 miles for the connection to travel and it's (almost!) real time responsive.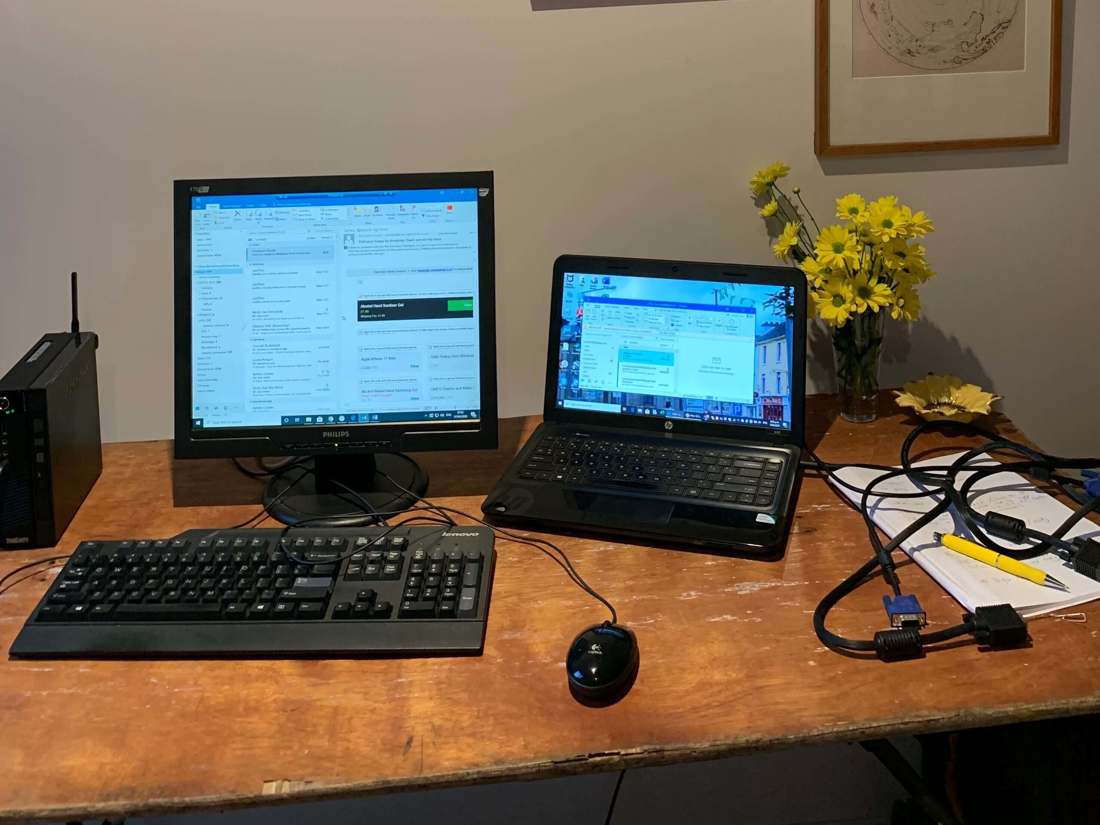 Challenge 2) remote working on a live production. Historically I haven't been the biggest advocate of remote working, being a strong believer in face to face collaboration and the power of sharing a physical space with your team where organic conversations can take place. Especially at 'crunch' points in a production where the best way to overcome a roadblock was to have a quick brainstorm or talk it out in person. But when Covid-19 hit it forced us to think differently about how we work. Already we had tools in place to facilitate remote communication, as invariably we'd be working with clients that are based outside of Bristol, sometimes on the other side of the world so the core remote working infrastructure was there but there was some fine tuning to be done on how we work with these tools in a more efficient and successful way. Little things like, letting teammates know when you're signing off for the day or changing your status to 'taking the dog for a walk' or 'coffee break' (or in my case 'zzz' for I'm asleep now!), gives you some accountability and also stops your home life blurring into your work life.
'You can never over communicate' became my motto as making sure teammates were clear on expectations, project and work status and generally checking in with the welfare of each other is so important. As a team we started to do daily virtual stand ups and it was great to see teammates embracing this too and scaling up their communication. It makes managing production teams so much easier and gives teams clarity on their work.
Challenge 3) timezone. Now this was possibly the biggest challenge of them all and new to me working across different time zones. How do I manage teams, not only remotely but also when half of their working day I will be asleep? New Zealand is 11 hours ahead, which means that essentially our days are flipped. I worked out however that there are still crossover hours, it may not be light here in New Zealand but I'm awake. So I adapted my hours to have contact hours 9am – lunchtime UK time and I work 8pm – midnight New Zealand time. This means I can conduct all of my meetings, team check ins and live production business during the contact hours and work the rest of my working day in my day time.
Certainly a work pattern that comes with its challenges, not to mention an over reliance on coffee, but also with some surprising advantages. Segmenting my work day in such a way means my team knows when I am available for contact, but that I can spend my day time hours with dedicated focused work, so could carry out some of the more heavy lifting that requires focus (not to mention, leaving a few daytime hours for surfing!).
Challenge 4) Missing the social side of work. The culture at Aardman is something that I believe feeds the creativity, professionalism and general well being of its partners. Being so far removed from this in a physical way has been something that I know that not just myself but others have struggled with. So, on a personal level I wanted to help Aardman bring some of this back in a virtual way so I restarted the yoga sessions we had held at work in the office, but now over Zoom. This was great for me as I was able to socialise with my teammates outside of work hours whilst also giving something back that promotes positive well being. For Aardman, it has always been a priority to check in on the health and mental wellbeing of its partners, not least during these unprecedented times and several pub quizzes, regular communication and a wellbeing survey are just some of the ways in which this priority is being maintained. As much as I love to socialise with my teams however, waking up for a pub quiz at 5am wasn't on the agenda for me!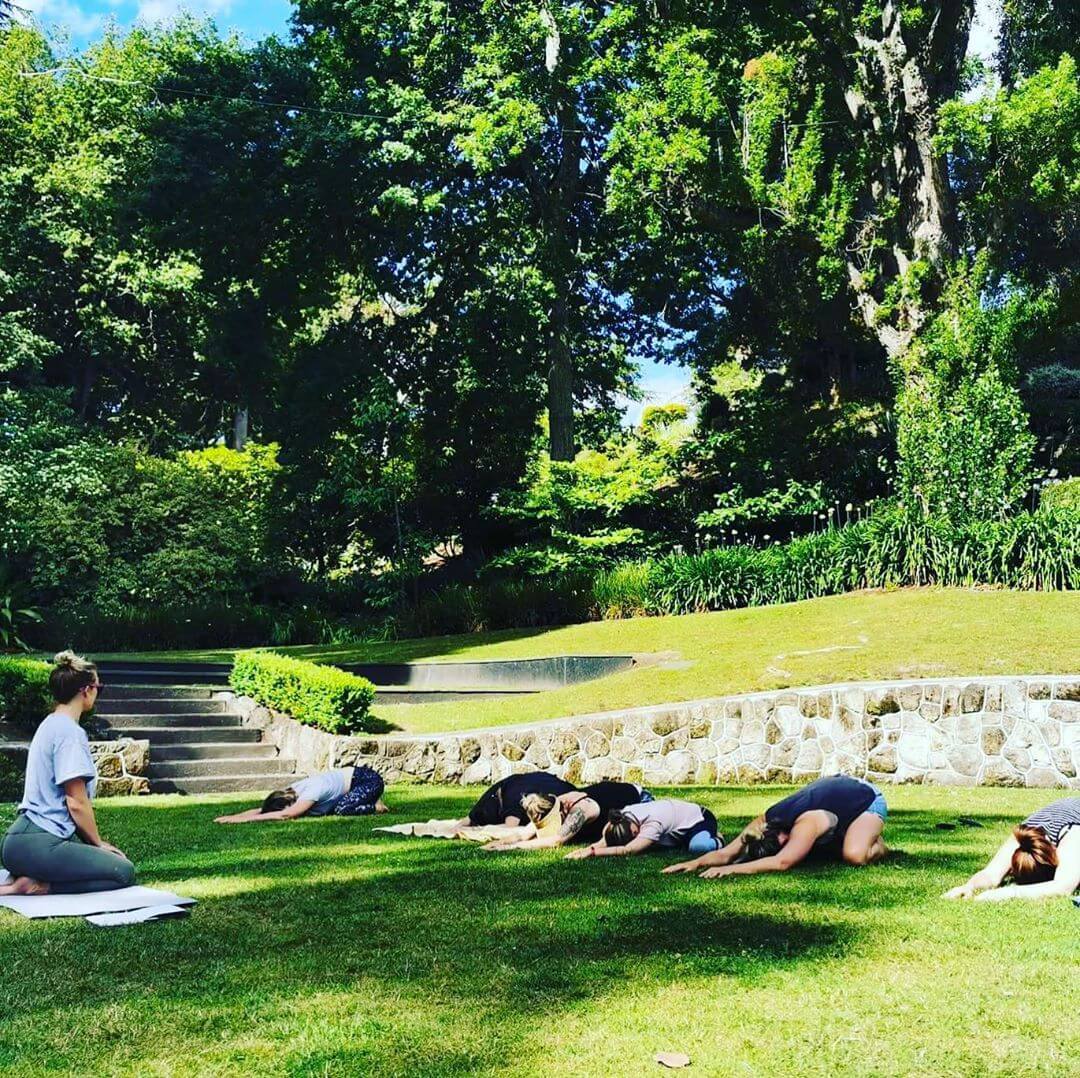 9 months on and I'm still here, feeling lucky that I've been afforded the freedoms that a Covid-free country presents, but feeling the emotional pinch of being stuck away from family and friends and the moments of shared camaraderie that working at Aardman brings. But following some key philosophies and learning from this experience I believe will enable me and others to work better in the future, be it remotely or otherwise.
Communicate, communicate and communicate some more.
Accepting there will be challenges but adapting to change.
Where possible segment your day, letting your team know when you are available and being clear on accountability, especially when working in different timezones
Above all prioritise your health and wellbeing.
Kia Kaha (stay strong in Maori).