Published 16th December 2021
Shaun the Sheep gets merry in merino with The Woolmark Company
To mark the launch of Shaun the Sheep's latest film Shaun the Sheep: The Flight Before Christmas, Aardman has created a unique short film with The Woolmark Company, celebrating planet-friendly fibres this festive season.
The short film sees Shaun and the flock busily knitting Christmas jumpers from 100% pure wool to gift during the holidays. Shirley spins dizzily like a giant bobbin as a jumper is made from their natural wool. Shaun presents the super-soft wool jumper to Shirley who wraps up snug and warm, ready for the cold winter night.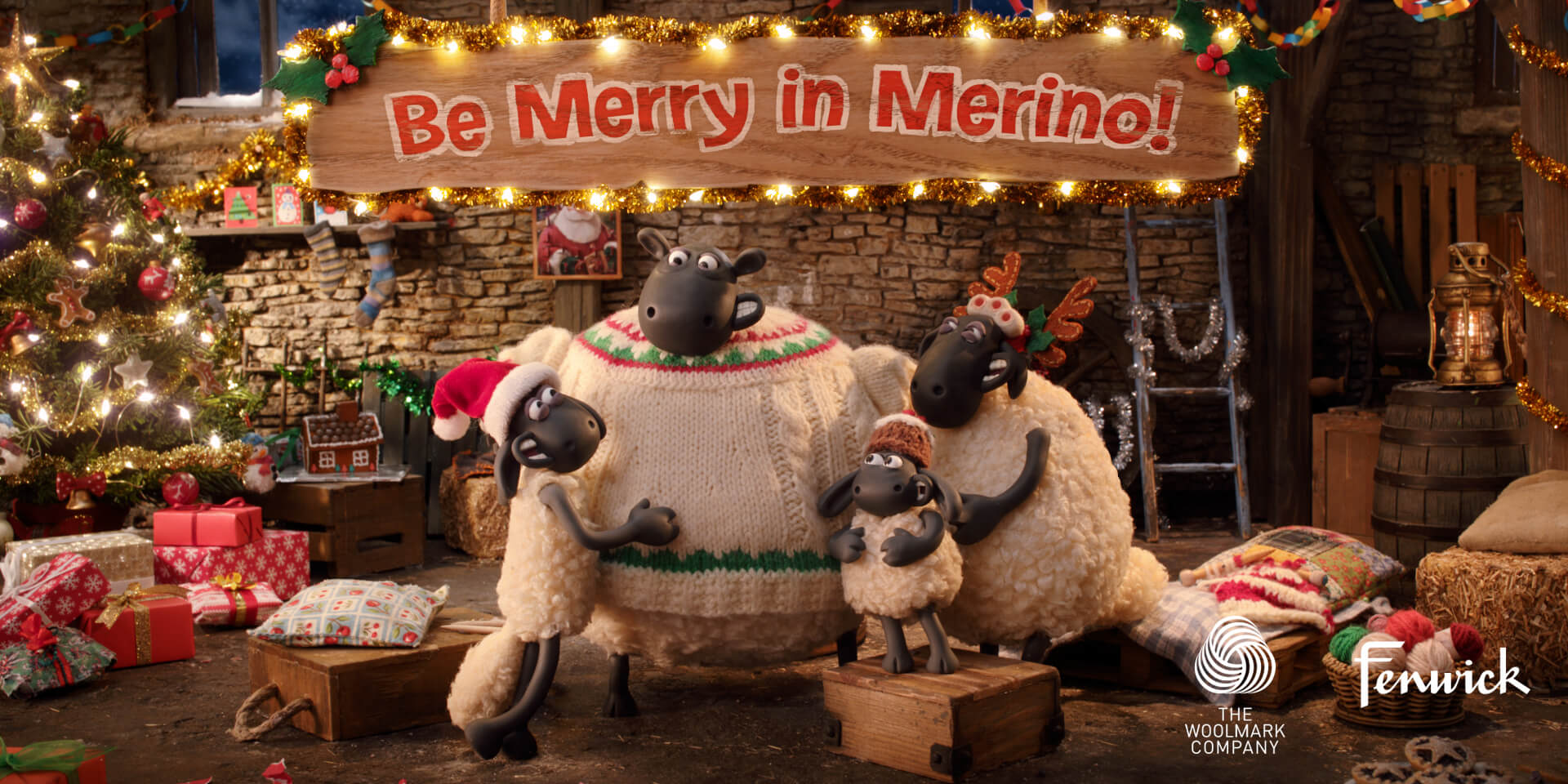 "Christmas has come early for us as we deliver another wonderful partnership with The Woolmark Company," says Aardman Marketing Director Lucy Wendover. "We're delighted to celebrate the gift of giving natural wool jumpers and Shaun the Sheep is the perfect fit. The respect of nature and sustainability are key themes for Shaun the Sheep and increasingly important to the whole studio, so it's great to have this at the heart of the campaign."
"We're thrilled to partner once again with Aardman Studios on another Shaun the Sheep film," explains Australian Wool Innovation (parent company of The Woolmark Company) CEO, John Roberts. "One of Woolmark's key pillars is to champion conscious consumption and drive more sustainable purchasing pathways. There's never been a better time than the festive season to champion this message and encourage people to think about what they gift to friends and family. Shaun and his flock choose to gift wool jumpers, knowing this natural fibre is not only long-lasting but its emotional value is strong as it is handed down to from one owner to the next."
UK department store Fenwick has joined Shaun and friends to celebrate the eco-credentials of wool, creating an edit of seasonal woolly essentials available in store and online. Shop the edit here.
Find out how to watch Shaun the Sheep: The Flight Before Christmas here.