Production Spotlight: Nathan Guttridge
This week, we're shining the spotlight on CG Character Supervisor, Nathan Guttridge, who shares an insight into his career journey, from favourite projects to the advice he'd give his younger self...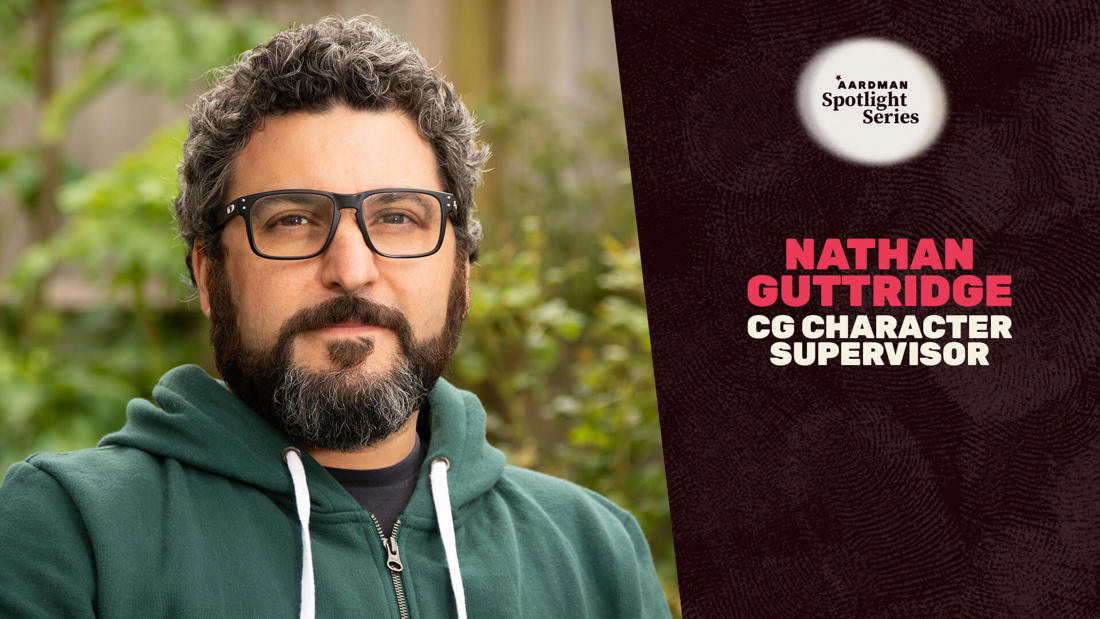 How did you start out in the industry and what roles have you had while working at Aardman?
I was lucky that my parents, guessing my career would probably be in some creative industry, had the foresight to buy me a Power Mac to help me in my GCSE Graphics. It was mainly for Photoshop but I quickly discovered a program called Strata Studio Pro which was my first taste of 3D modelling and Rendering.

I dabbled in and produced small personal projects in various CG packages for years after this until, whilst at Manchester Met on an alternative fine art degree course, I got the opportunity to work for a small company called Box Animation. Mainly using Maya, we produced a range of work including ads, music videos and architectural fly-throughs.

It was a very small company so I gained experience in all aspects of the CG pipeline including Digital Sculpting, Modelling, Rigging, Effects, Lighting, Rendering, and Comp. I also had my first taste of programming there - using Maya's Expressions and embedded language.
After this I moved onto a bigger company called Red Vision where my role became more specialised - Rigging and  Pipeline. I learned to program in Python during this time.

I Joined Aardman in 2009 to work on The Pirates! In an Adventure with Scientists!, gaining a position in the newly formed Rapid Prototyping department as a CG Technical Director.
I was responsible for the Maya to 3D print pipeline and also supervising and working in a small team of  modellers and riggers,  producing the digital versions of the puppets' heads.
During university I had also gained experience with a traditional modelmaker, helping out with the creation of props for ads, museum displays and tv effects. Having this strange mix of technical CG experience and traditional model making really helped with this role.

Since then my roles within the CG Department  have been an eclectic mix of CG Supervisor,  Pipeline and Tools Programmer, Modeller, Effects Artist,  Zbrush Character Sculptor and many more.

Over the past few years I have been more focussed on Character Rigging and developing Aardman's in house rigging tools.
To date, what has been your biggest professional achievement?
Working on The Pirates! In an Adventure with Scientists!, my first feature film, was a big one but I would say writing Aardman's rigging system then adapting it for use on Lloyd Of the Flies, our upcoming series, was probably the most challenging.
There are so many characters, all  with a larger than normal number of limbs and many with non standard mouth rigs. 

Initially it was pretty daunting but I am very happy with the results now that we are past half way in animation. The performances look great.

As usual there is room for improvement. The rigs could definitely perform better when there are more than 3 or 4 in the scene. But that's what makes the job fun. Knowing there is always more to learn.
Name three people who inspire you:
There have been lots of people who inspired me at different points in my life. If I have to pick three that are relevant to my career, it's probably these: Ray Harryhausen, Phil Tippet, Ron Mueck.


Tell us what a typical day is like for you…
Up with the kids at 6:30-7am, get them breakfast. Get my 5 year old son ready for school- argue with him for about 30 mins about why he has to wear a jumper. Drive him to school. Coffee!

Then once I am sitting at my desk (home or work), there isn't really a typical day. I can be working on several projects at once, checking models before they go into rigging, pinning down rig requirements for the assets, briefing riggers on those requirements if I am not rigging myself. Briefing animators on the use of new rigs, bug fixing those rigs and problem solving animation scenes. Whilst also developing tools for the department as a whole.
Back home and things usually become more routine. Nice meal cooked by my wife, l then it's a team effort to get the kids ready for bed. If I have a match that day it's off to play table tennis, otherwise watch some Nordic Noir…
What do you like most about working at Aardman?
Because of the range of different types of work we do at Aardman, no two days are the same for me. Also we have the freedom to try new things and introduce new ways of working if it's beneficial. The fact that the company is now Employee Owned is great too.
What's your all-time favourite project that you've been involved with and why?
I may have mentioned this project before but definitely The Pirates! In an Adventure with Scientists! because I loved the mix of CG, 3D printing and modelmaking. There were quite a few challenges and new skills I had to learn on the job. Plus the crew was great and I met a lot of like-minded people who are still good friends.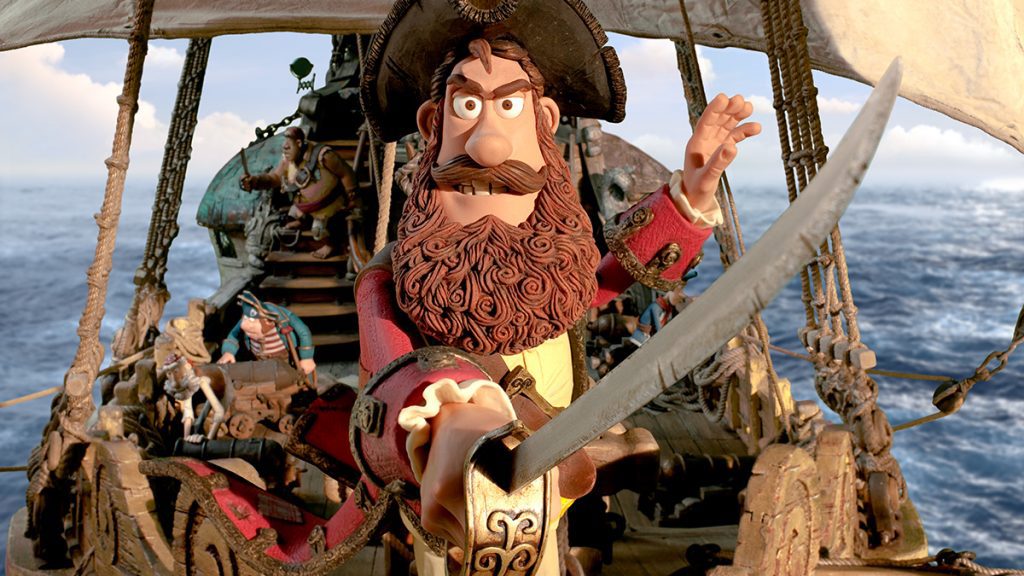 What advice would you give to your younger self about getting into the industry?
I would say learn as broad a skill set as possible, even if you specialise later you will find it comes in handy.
Also If I was actually going back in time, I would definitely tell myself to stick with maths as it will be much harder to learn when you're old, and is actually fun once you learn enough for it to be useful…
Who is your favourite Aardman character and why?
I've always had a soft spot for the Heat Electric Creature Comforts tortoise. "... easily turn off and on-able". As with all the Creature Comforts, the animation is so well observed and really captures the character in the voice. It's very nostalgic too.