Published 22nd February 2023
Aardman and Save the Children launch new short film
To mark the one-year anniversary of the war in Ukraine, Aardman and international children's charity Save the Children have released a short film to highlight the experience of refugee children around the world.
Inspired by real-life experiences of children that Save the Children works with, 'Home' tells a story about how child refugees feel and what it's like to be separated from friends, family, and school in a new and unfamiliar setting. It also celebrates the possibilities for children to welcome new refugee friends and learn about different cultures. Although prompted by the outbreak of war in Ukraine, this moving four-minute animation aims to support the many millions of children who have been forced to leave their homes because of violence in countries including Ukraine, Afghanistan, Yemen, and Syria.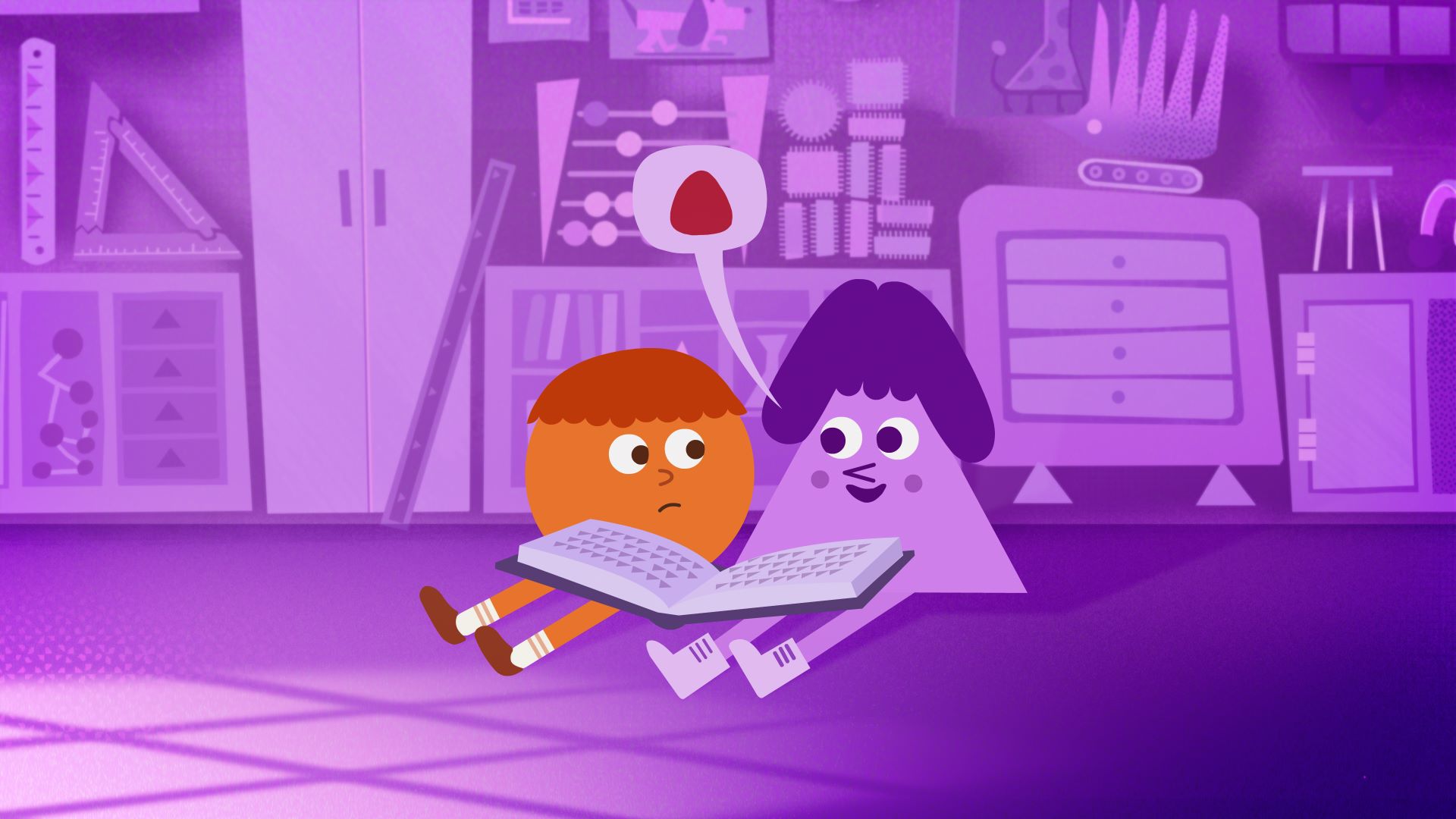 A poignant tale of displacement, loss, friendship and tolerance, the film reflects the stories of many refugee children, such as Siraj*, 11, who left Syria for Italy and remarked, "When we arrived, I was sad, I was leaving all my friends, my family and my cousins. The language here is different."
Another Syrian refugee Noura*, 12, explained, "We are refugees, but we are proud. We haven't ended up here because we wanted to, but because we had to. If you have a refugee near you, I think you should try to welcome them."
Created by Director Peter Peake, 'Home' will be screened in primary schools across the UK alongside its general release. The short film follows a small orange circle as they arrive at a new school in an entirely purple world, inhabited solely by triangular purple characters. The orange circle immediately feels out of place, struggling with the language barrier and strange new food. But, through a blossoming friendship with a fellow pupil, they begin to feel welcome and accepted. As that happens, little bursts of orange start to appear in the purple surroundings, elevating the landscape to a richer, warmer, and more diverse environment. The film then shows different characters of all shapes and hues that bring their own unique colours to the previously monochrome surroundings, transforming it into a thriving and vibrant world full of energy and colour.
Peter Lord CBE, Co-founder and Creative Director at Aardman, said:
"Animation is an amazing medium for expressing ideas that would otherwise be difficult to communicate. At Aardman we believed that we had the expertise to help tell these stories in a way that would be sensitive, accessible, and relatable for children all around the world.  It was also vital that the film we created would share the right messages, address a genuine need, and help as many children as possible. We approached Save the Children to help us with these aspects, and to keep us on the right track and we were absolutely delighted with the collaboration."
As is the case in several of Aardman's most beloved productions – from Shaun the Sheep to Morph – the story is told without using dialogue, which means its message is accessible to children and adults of all ages, everywhere. It transcends language barriers to show how we can extend a hand of friendship to people who find themselves in a strange new place and how much richer our world becomes when everyone feels welcome.
The film's director Peter Peake, commented:
"Our film was created as a specific response to the ongoing conflict in Ukraine, but it aims to help all children displaced from their homes due to war, famine and persecution. Working with Save the Children, we learnt what difficulties children face when trying to settle in a new country. Ultimately, we hope the film encourages children everywhere to empathize with some of their peers who might be going through that experience and to know the impact they can have by making someone feel welcome"
Alison Griffin, Head of Conflict & Humanitarian Campaigns from Save the Children, added:
"We were absolutely thrilled to partner with Aardman in making this film. Many refugee children who've found a new, safer home, still carry the physical and emotional scars of war, or face daily setbacks simply because of who they are or where they've come from. That's why it's so important for refugee children to get the welcome – and the childhood – they deserve. We hope this beautiful short film will inspire people to reach out to child refugees, welcome them, and help them feel somewhere like 'home' again."
All over the world, children's lives are at risk as conflicts persist. For almost every single second of the war in Ukraine, a child has become a refugee. Save the Children's Emergency Fund allows them to respond to disasters around the world immediately. Donations to support this vital work can be made here.