Last week, Aardman Director Rebecca Manley joined us on Instagram Stories to answer your questions about her life and career. Catch up on the conversation below to get an insight into Rebecca's directing style and creative influences.
'Which animation director do you find more inspiring?'
I was very influenced by Tim Burton's work at college and lucky enough to have a mentoring session with Michaël Dudok de Wit whilst making my sand on glass short 'The Girl and the Horse'. I also love Wes Anderson's approach to animation – although of course he is primarily a live action director!
'Have you directed an animated music video? Is this something you would consider?'
No, I have not directed an animated music video. And yes, I would love to, especially for an artist whose music I love!
'Do you have a favourite film festival?'
I am a big fan of Encounters Film Festival in Aardman's home, Bristol, UK! The films are so wonderfully curated and the people are so welcoming. Last year, my first live action drama 'Of Thread and Almonds' won Best Drama at Bristol Independent Film Festival and two awards at Cambria Film Festival California – so I have a soft spot for those two! The film also played at Hollyshorts and Short Shorts amongst others and they were amazing to be part of. I also love attending Pictoplasma in Berlin and can't recommend it highly enough if you love characters and animation!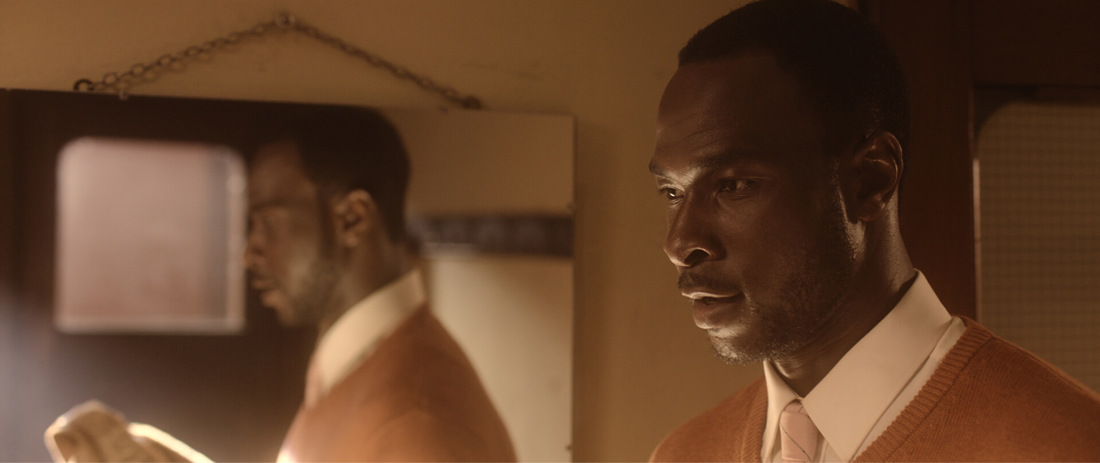 'How did you start your journey? I'm starting this career and feel lost.'
Ah, bless you! Everyone feels lost at some point when they are starting out, so do not despair! I graduated with a BA Hons in Animation from UCA Farnham, then applied for what was then the Channel 4 Air Scheme. I managed to win one of four places that year and made the film 'The Girl and the Horse'. I was then signed as a director by a company called Slinky Pictures off the back of that. But I did work experience in my summer holidays – runner and reception cover at an animation company in Soho whilst still at university where I met all the wonderful people that became colleagues and friends over the following years. It's really important to reach out to others in your position. Join animation groups on social media and beyond and things will start moving in the right direction. Good luck!
'What is your favourite part of the pitch process?'
I do really enjoy pitching, so there are many aspects of it that I like. I am a writer as well, so that part comes quite naturally to me and I love taking the core brief and finding ways to inject some of my ideas into it. I also like finding beautiful imagery to illustrate those ideas, often get carried away on Pinterest and have to rein myself back in! Sometimes I make a test puppet or model for a pitch as well and that's something I particularly enjoy.
'What do you like most about directing animation?'
I like that you can pretty much do anything, so the sky is the limit for ideas. Animation people are generally very friendly and enthusiastic, so one of my absolute favourite things is working with a team of professionals who are each so good at what they do that you are constantly surprised and inspired every day on a job.
'What's the best way to get noticed or even into the industry?'
That is a really tricky one! There are so many artists out there these days vying for attention and a multitude of difference platforms saturated with content. But I would say that it always comes back to the work and also you as an individual. You are what makes you different, so use that to your advantage. I completed an online illustration course called 'The Good Ship Illustration' last year and the first lesson was to 'answer' (draw answers to) questions about yourself on what they call the 'Quirk Excavator' – I think all artists should complete it. It really helps to excavate your artistic USP!
'Do you have a directing style?'
I think there are definitely aspects of each of my projects that are recognisable as mine but I would say that I don't really have a fixed style. I work in lots of different ways in animation – sand on glass, chalk on board, stop motion, 2D and CGI. And I also write and direct live action now too.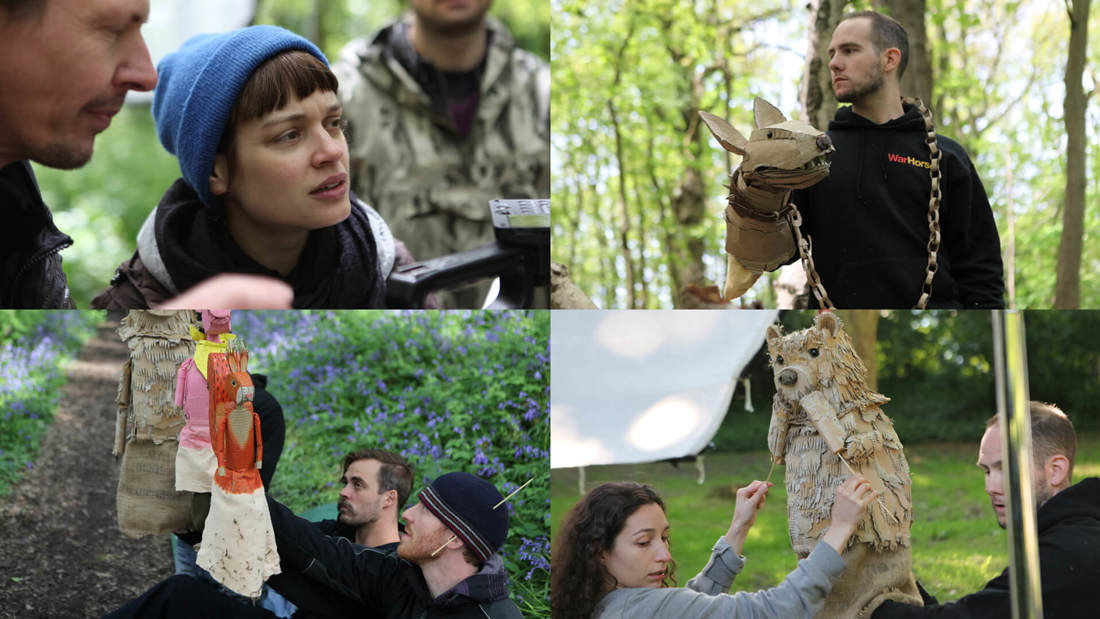 'What's your most important personal interest?'
Hmm. Well, I have lots of interests from reading, to theatre and fashion. I also love children's book illustration – Maurice Sendak, Dick Bruna, Jon Klassen, Dahlov Ipcar and many others. Oh, and going to the cinema is one of my all time favourite things to do, or used to be before the pandemic!
'What's your favourite Aardman movie?'
I have got a particular soft spot for Wallace & Gromit in The Wrong Trousers!
'What's the trickiest thing you've ever had to animate?'
I don't tend to animate my work these days, I leave it to animators whose animation is far superior to mine. When I was directing 'Little Big Planet' for PSP, we needed to pixilate animator Andy Biddle's hands holding the console, so I had to sit under the set with the control pad and assist him. That was pretty tricky as it was P.O.V (point of view) – so he had to wrap himself around the camera to do it.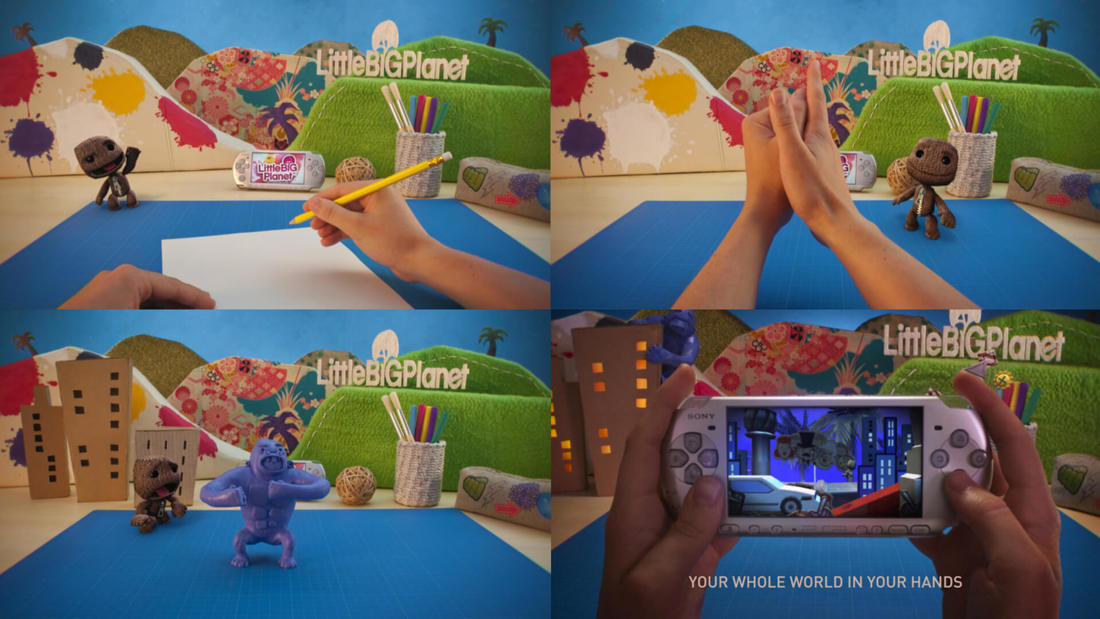 I did however animate 'The Girl and the Horse' and a 'Carte Noire' coffee advert myself in sand on glass. I shot them the old fashioned way on 35mm under a rostrum camera. I had to slide each frame of paper animation (that I had created by hand) under the glass before art working in sand with paint brushes and orange sticks. It was a painstaking process that took agggeeesssss and I had to wear back and knee supports to make sure I didn't break myself during the shoot!
'Any advice for recent grads?'
Advice for recent grads would be a version of one of my previous responses I think – build a network around you. It is quite easy for animation people (especially animators) to become hermits, working away on their own in a dark room, but that is counter productive if you want to work in the industry. When they open up again, attend festivals, join animation groups and put yourself out there in person. It's about who you know as well as what you know sometimes.
'Why did you get into animation? What drove you to study it?'
Weirdly I knew that I wanted to work in animation from the age of about 13. I know! Odd! My mum is a graphic designer and my dad worked as an advertising exec at Leo Burnett for years (although in management of creatives rather than the creative side himself). I have three brothers, one is a graphic designer, another a children's book writer and the youngest an actor, so I think a creative path was pretty much laid down for me from birth! I am so lucky to have always been encouraged and supported by my family in that way.
'What's your current creative tool of choice?'
I am not a big 'new technology' kind of person, so I would say just old fashioned model making. I have always made models ever since I was a young child. I loved learning how to needle felt to make the orangutan puppet for my environmental short film 'Now You See It', so I'd like to do more of that in the future. I also just love a good ink pen and a bit of water to smudge it with!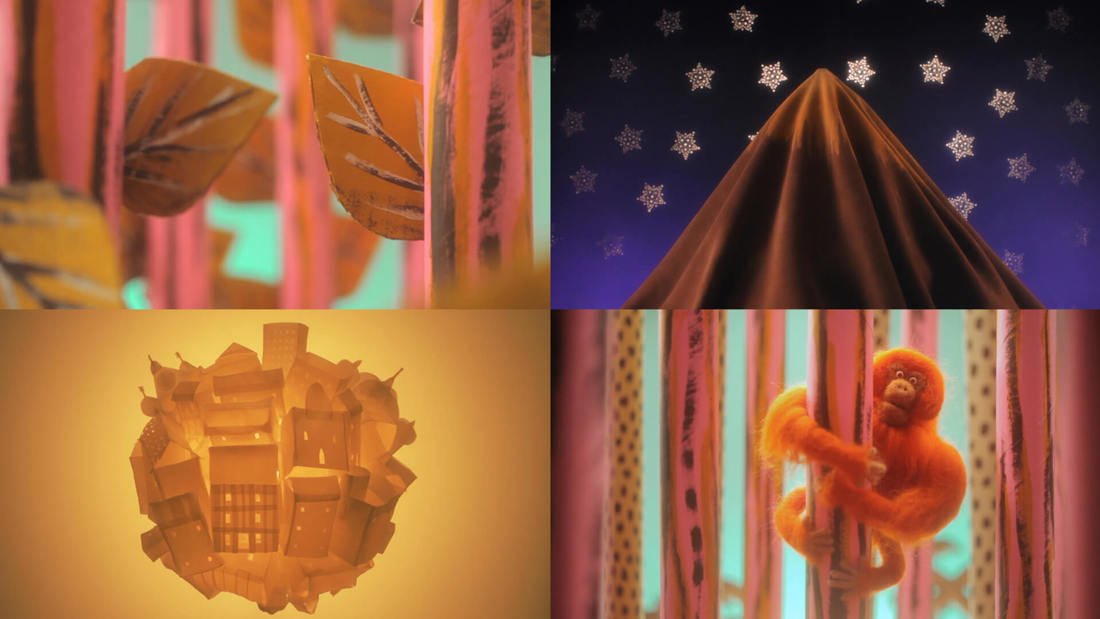 'The work you're most proud of is…'
I am proud of the majority of my work for many different reasons, even if the end product wasn't quite as good as I imagined. I am proud because I completed it, learned a lot and it took me forwards another step. 'The Girl and the Horse' fills my heart because it is dedicated to my horse who sadly passed away in 2011. And I am super proud of my live action puppet short 'Table Manners' which played as part of the Jim Henson Puppets on Film Festival in NYC. Actor Philip Seymour Hoffman came and congratulated me and co-director of 'Breaking the Mould' after a Q&A we did at the New York Children's Film Festival, which was a stand out moment. I am also proud of my latest short, live action drama 'Of Thread and Almonds' as it took me out of my comfort zone and taught me a great deal.
Don't miss our next Instagram Q&A with Aardman Director Simone Giampaolo on Thursday 15th July, 4-5pm BST.
Rebecca grew up in the middle of nowhere in the countryside, an excellent training ground for the hermit-like existence of an Animation Director and Writer. Her narratives often tackle love and interpersonal relationships in a surprising or unexpected way.
View Rebecca's full bio