Published 2nd September 2022
Studio Spotlight: Ben Townsend - Licensing Assistant
This week, we're shining the spotlight on Licensing Assistant Ben Townsend, whose enthusiasm and commitment to the role earned him Bristol and Bath Apprentice of the Year 2022.
Read on to learn what Ben loves most about his job, and why he's an advocate for a career in licensing.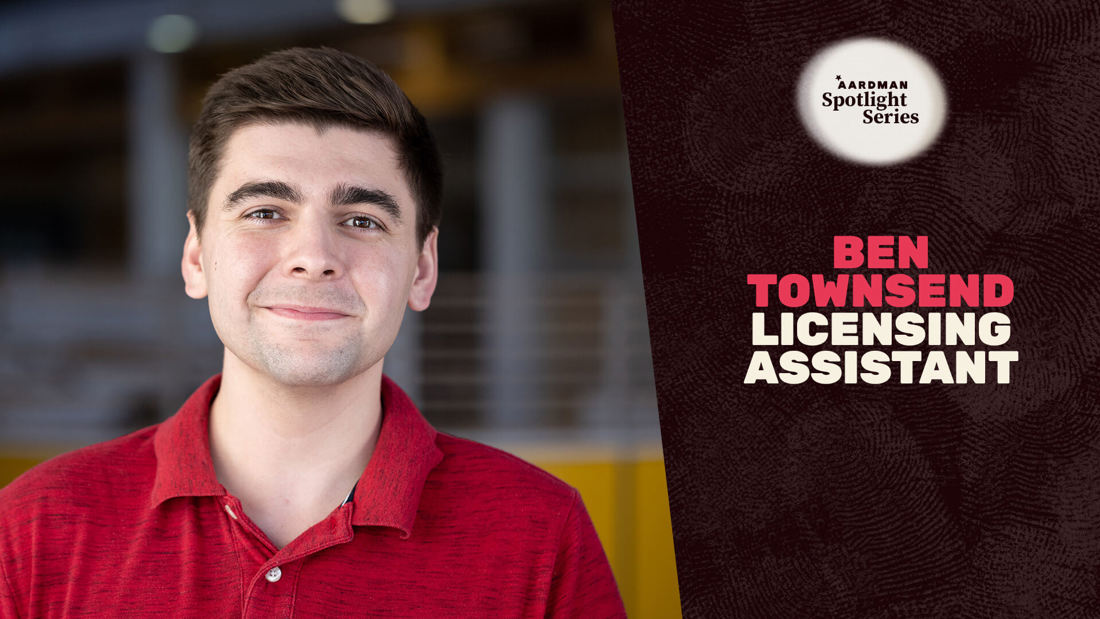 Tell us about your role at Aardman – describe a typical day:
There is no such thing as a typical day in my role as a Licensing Assistant; but that's what I love so much about my job. Every day is usually something different, but I will go over a few highlights.
I look after approvals, checking what new projects have been uploaded to our approvals site. This can be 3D plush figures, apparel, food, books… if you can imagine it, I've probably seen it! We have style guides which help us look after each brand - it's important the products meet the high quality Aardman are known for.
One of my tasks for my apprenticeship was to tidy the office, cupboards and containers – I have spent the last year sorting everything into an organised place, in which I hope will make life easier for the team. I also manage the internal Christmas merchandise sale, so expect the biggest sale Aardman has ever had this year!
One day I could be making presentations for the team, looking online for counterfeit items, meeting with licensees and approving prototypes, but then the next day I could be assembling a Shaun the Sheep cardboard toy, out and about doing competitor research or testing escape rooms. It's very rare I don't have a day where I think "I can't believe I'm actually being paid to do this!".
People have told me how enthusiastic I am when they see me around the office, but the truth is this role has changed me for the better – I have grown so much in confidence, met some amazing people and I look forward to work every week. Even outside of work, if I visit anywhere I always have at the back of my mind "Ooh, they could make a lush licensee…"
What are the benefits of your apprenticeship programme?
I personally was never taught about licensing when I was at school and it was never even a possibility to pursue that as a career. That is one of the great things about this apprenticeship; I am learning so much about the industry through both lectures online with my college and real life work I do every day. My goal is to promote licensing to school leavers and highlight how much of a fun and varied career path it is.
My apprenticeship has allowed me to gain experience working in multiple departments in the company, to help further understand Aardman as a whole. I've helped moderate model making workshops online with the events team, test games with interactive, attend voice recording sessions for Lloyd of the Flies and assist with the rebranded website. I hope to experience lots more departments within the year and it helps put names to faces!
I'm completing a Level 3 in Business Administration, it's fantastic to put what you learn straight into practice. I get to learn from my mistakes and experience things that wouldn't be possible without an apprenticeship.
What's your all-time favourite project that you've been involved with and why?
It has to be my first ever trade show, which was Brand Licensing Europe in London. I had never experienced anything like this, so was certainly a culture shock. But for three days, I manned the reception and spoke to some incredible people. On one of the evenings we got to try the Shaun the Sheep Immersive Gamebox experience, which if you are ever in London I highly recommend.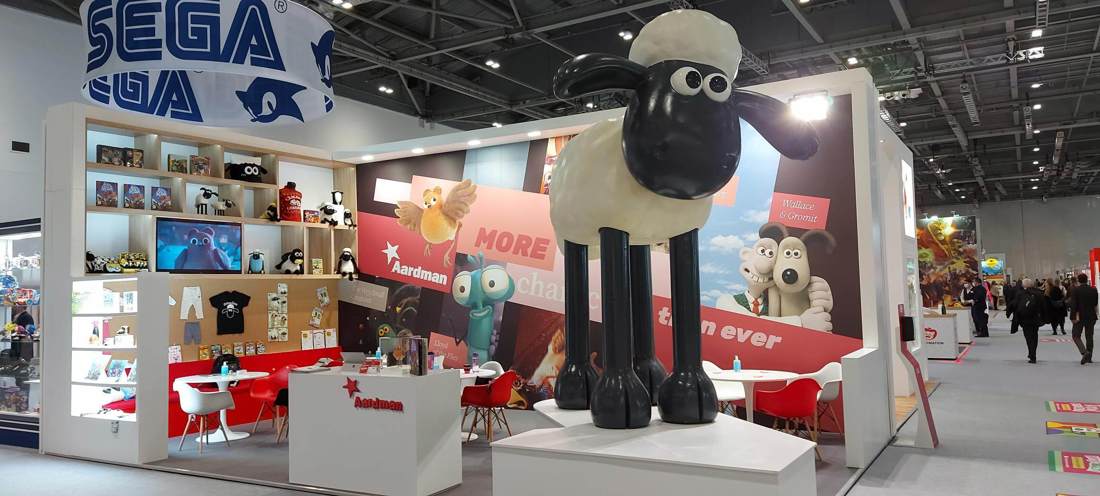 My other favourite project was the lunchtime social my friend May and I organised for Mental Health Awareness Week. With the theme being loneliness, we thought it would be a perfect time to organise a Fika (Swedish for 'eat and socialise'). It ended up being on the week Aardman lifted its Covid restrictions, which couldn't have worked out better. It was so nice for all the new starters and people who have been there ages to socialise over some cakes – I made some Shaun the Sheep biscuits which I am very proud of!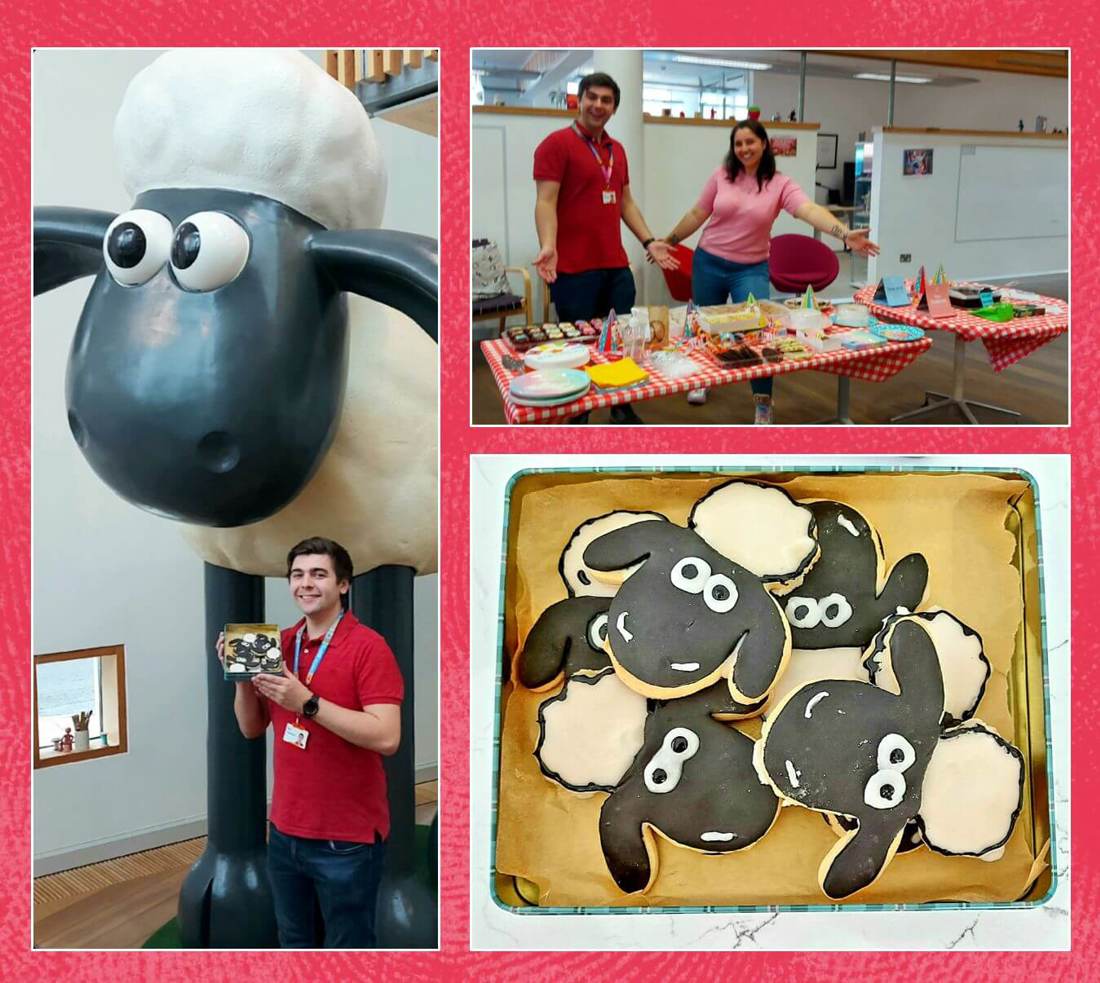 To date, what has been your biggest professional achievement?
To win not only the Business Apprentice of the Year award but the top apprentice across every category award leaves me speechless. As someone who was extremely shy growing up with no confidence, I cannot believe how far I have come! The support I have had from my team and everyone at Aardman is incredible – I love this company with a passion.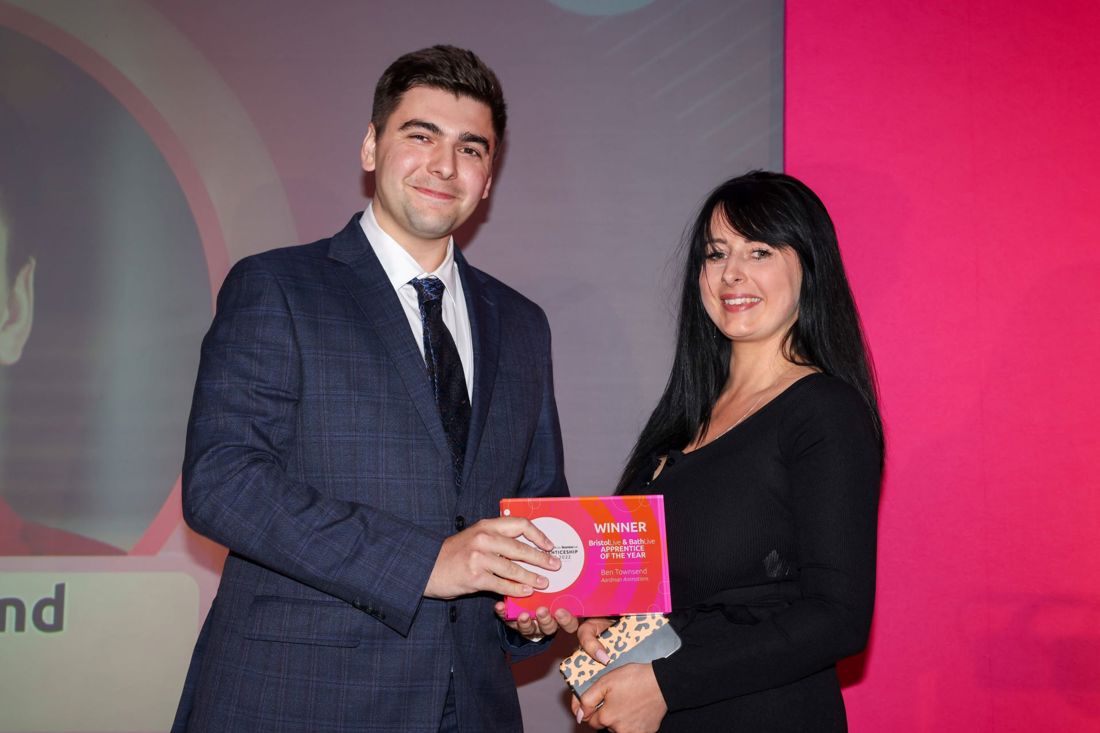 Another thing I'm proud of is when I send Licensing suggestions to our UK agent and then something comes out of it. A few months ago I sent our agent Slouchy, which is a UK hooded blanket company. We now have a Shaun the Sheep oversized hoodie coming this year – knowing I helped find this company and assisted with the design is mental.
One last thing to mention; When I got put on the Aardman website and got a business card, after years of wanting to work here that was an extremely proud moment for me.
Name three people who inspire you and why:
Peter Lord – there aren't many founders of a company who will take the time to go and meet a new apprentice and really make an effort to talk to them, so when he did that to me in my first month I was blown away. The man is a legend, not much more to say.

Another person is my line manager, Jess – she is extremely supportive, highly knowledgeable and is a fantastic manager. I hope that in many years to come I get the chance to make new starters feel as welcomed as she made me feel over the past year.

It's so hard to think of a third individual person, so I wanted to mention my Mum, Dad, Girlfriend, my mentor Neil and of course my Aunt Sheila from Brisbane.
Who is your favourite Aardman character and why?
Aside from Lord Nooth from Early Man, one of the biggest characters of Aardman is Ann the cleaner - so I will have to say her!