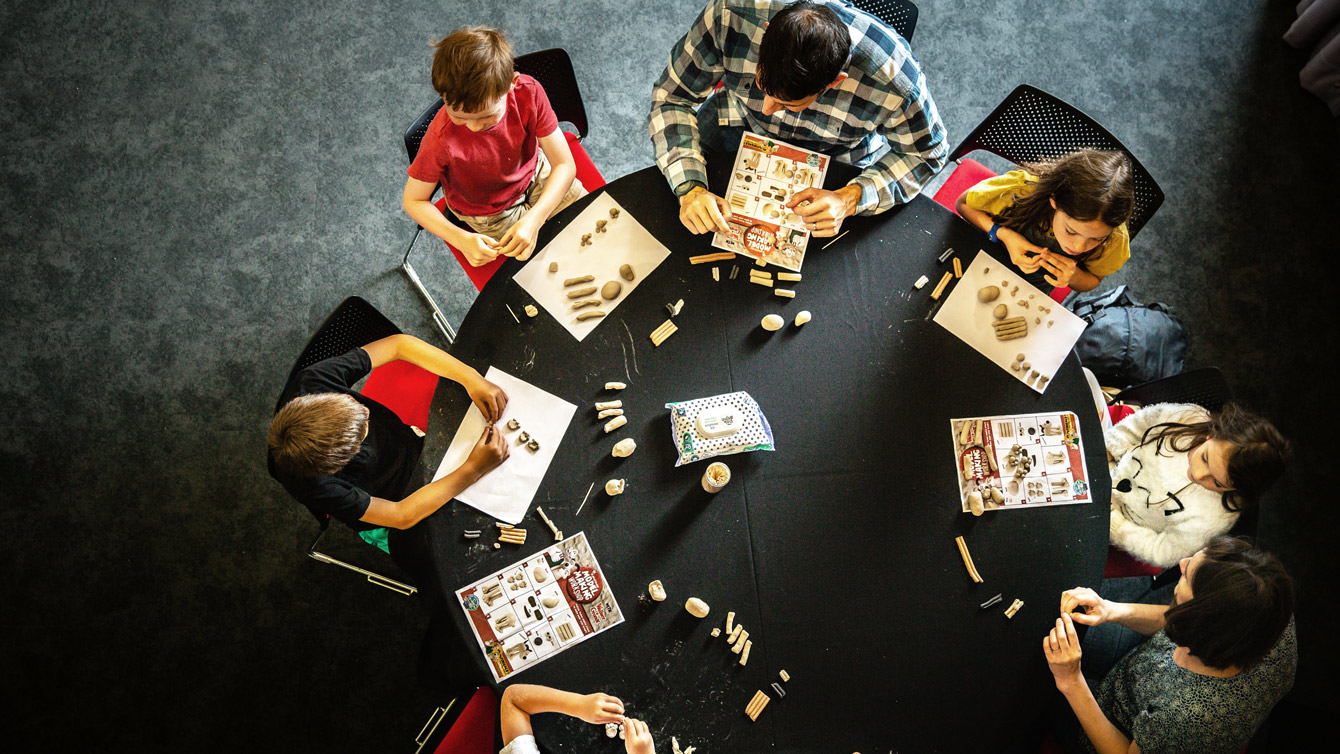 We offer a range of entertaining, engaging and educational workshops that give participants the opportunity to learn about the unique skills behind the making of our films and TV shows, have a go at crafting their own creations – and most importantly – have loads of fun while doing it!
Find out more about booking a model making, storyboarding or animation session below.
If you'd like to attend an existing public workshop, check out our Event Calendar to see upcoming listings.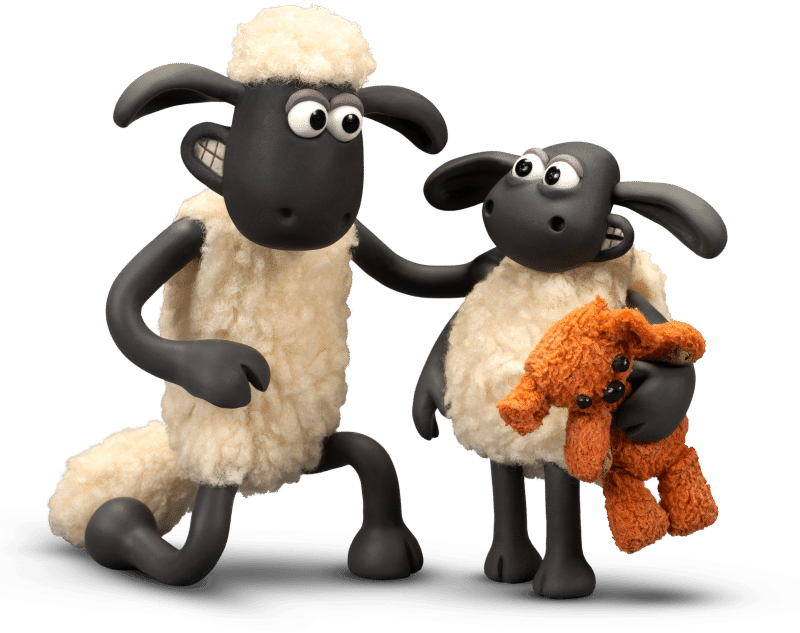 Model Making
Our model making sessions are fun and hands-on, where participants get creative with clay and make one of our famous characters to take home with them. They're run by expert model makers, who have worked on some of our best-loved films, including Wallace & Gromit, Chicken Run and Shaun the Sheep. They have lots of great anecdotes and insights into the wonderful world of Aardman to share too! We also offer online versions of our model making workshops via Zoom and MS Teams.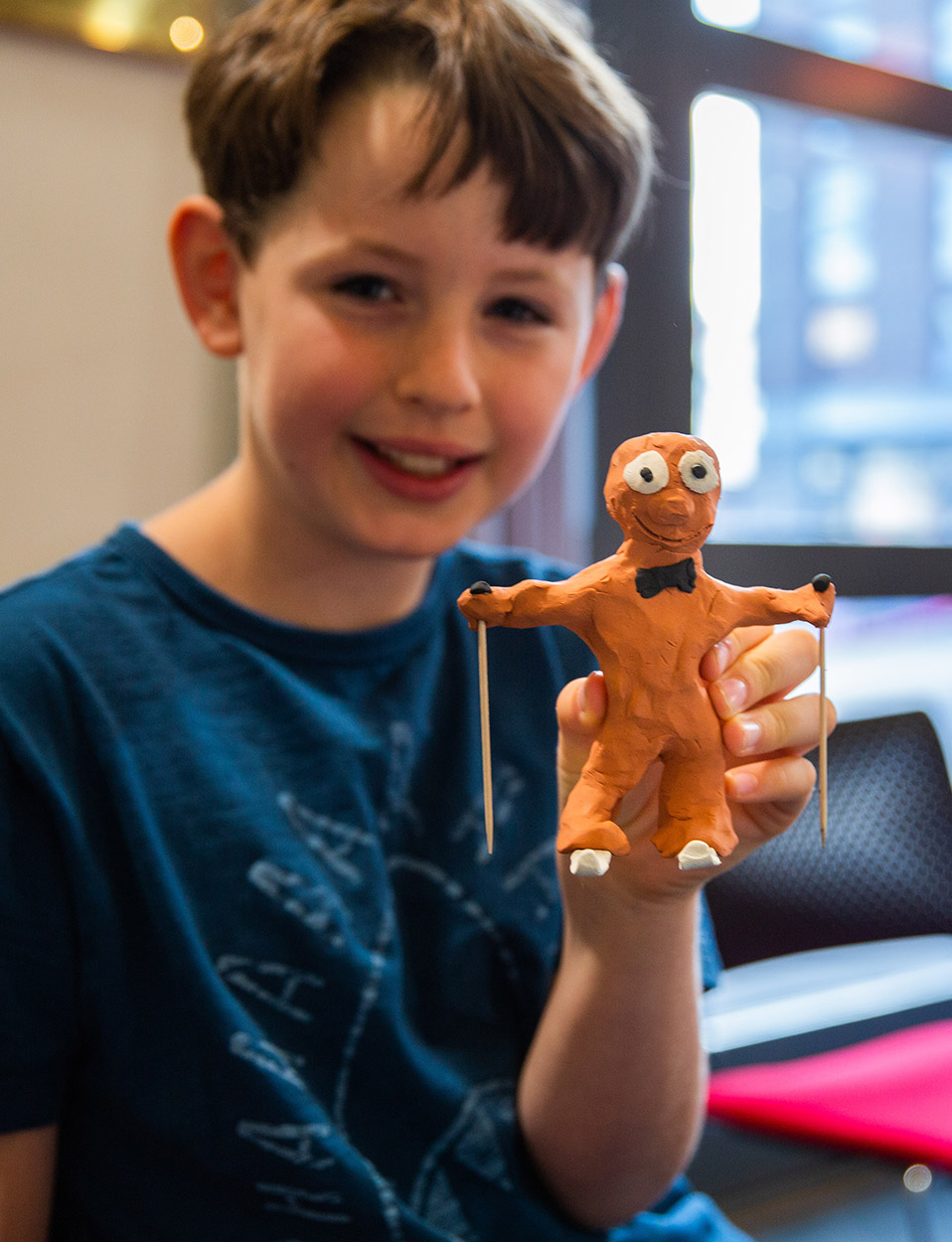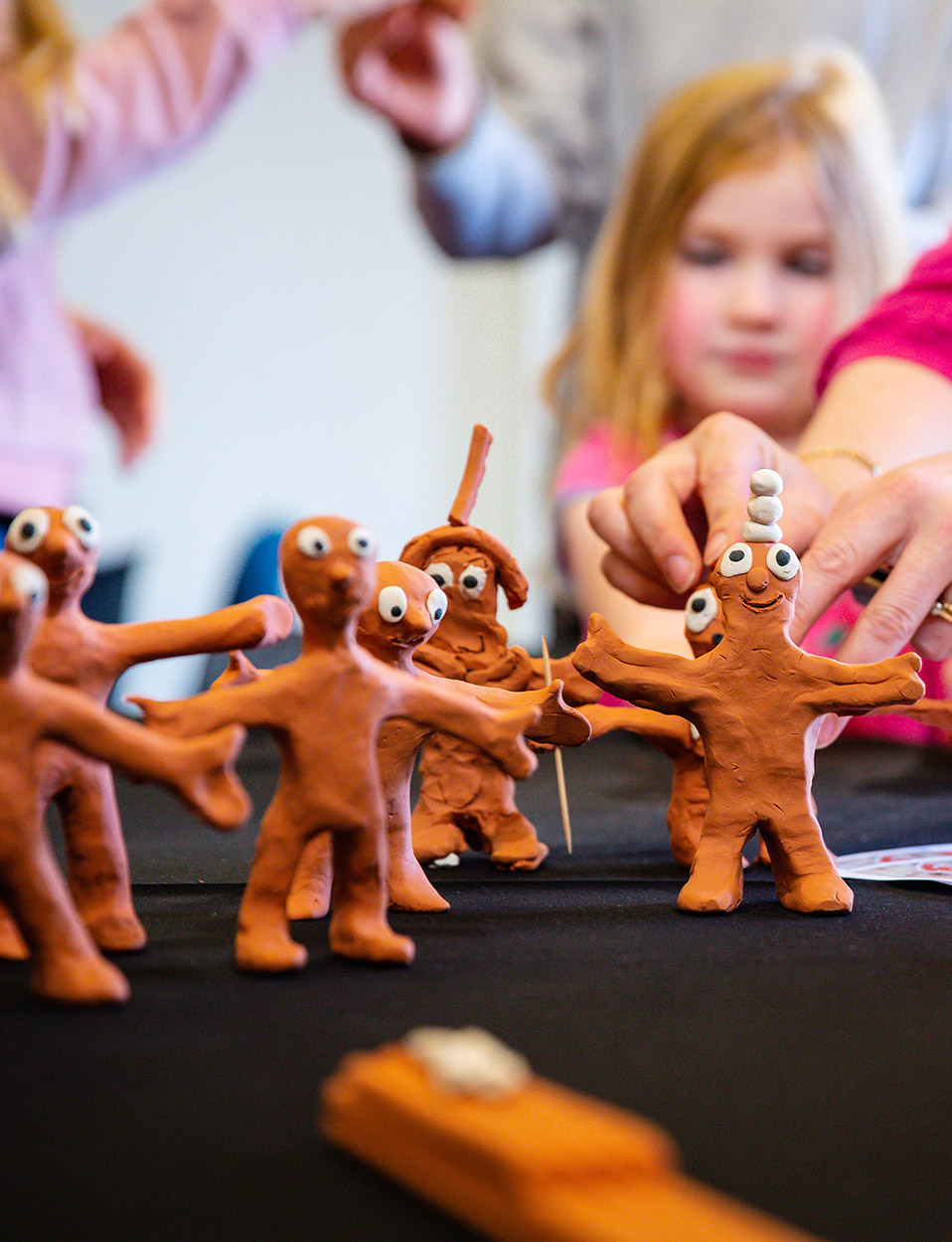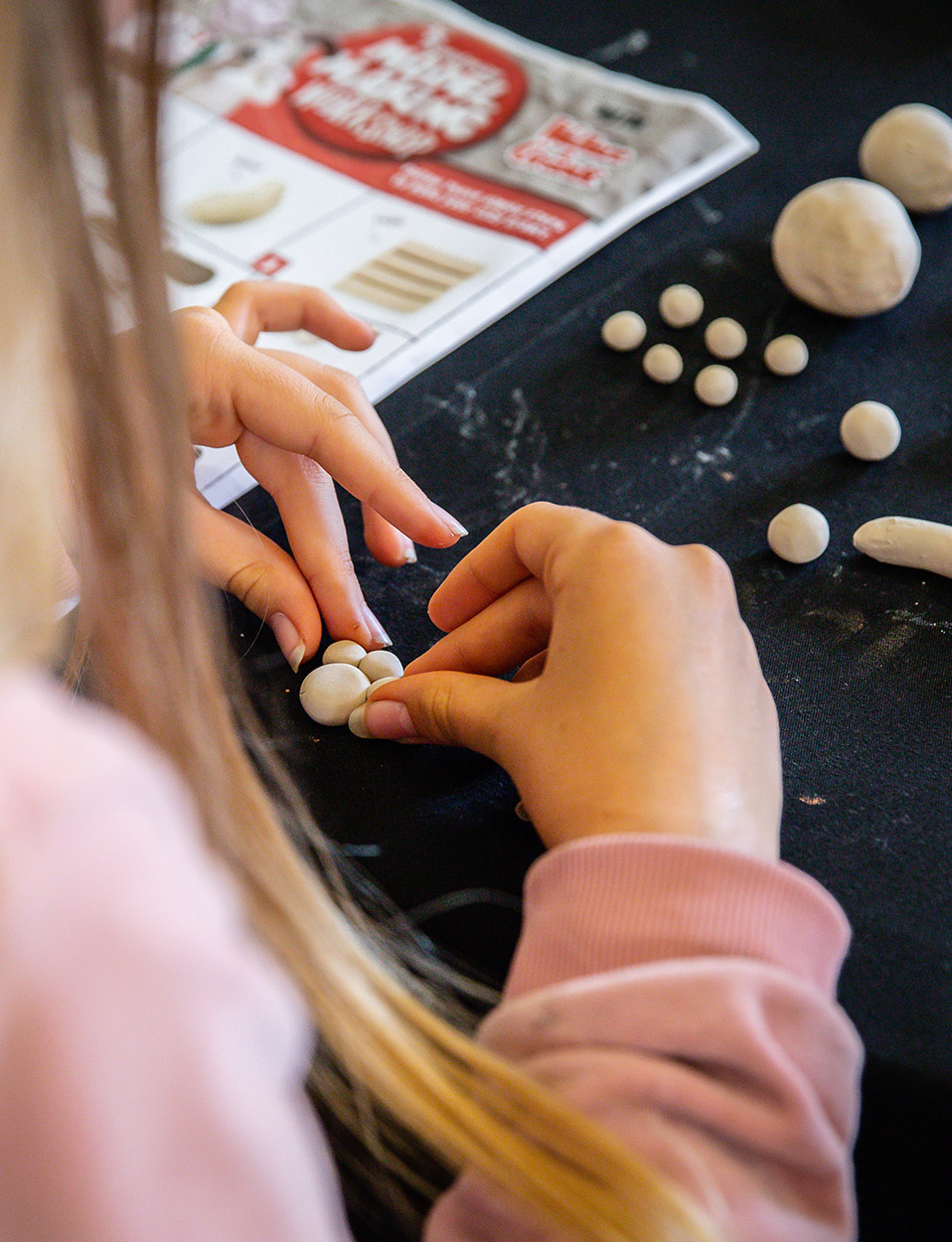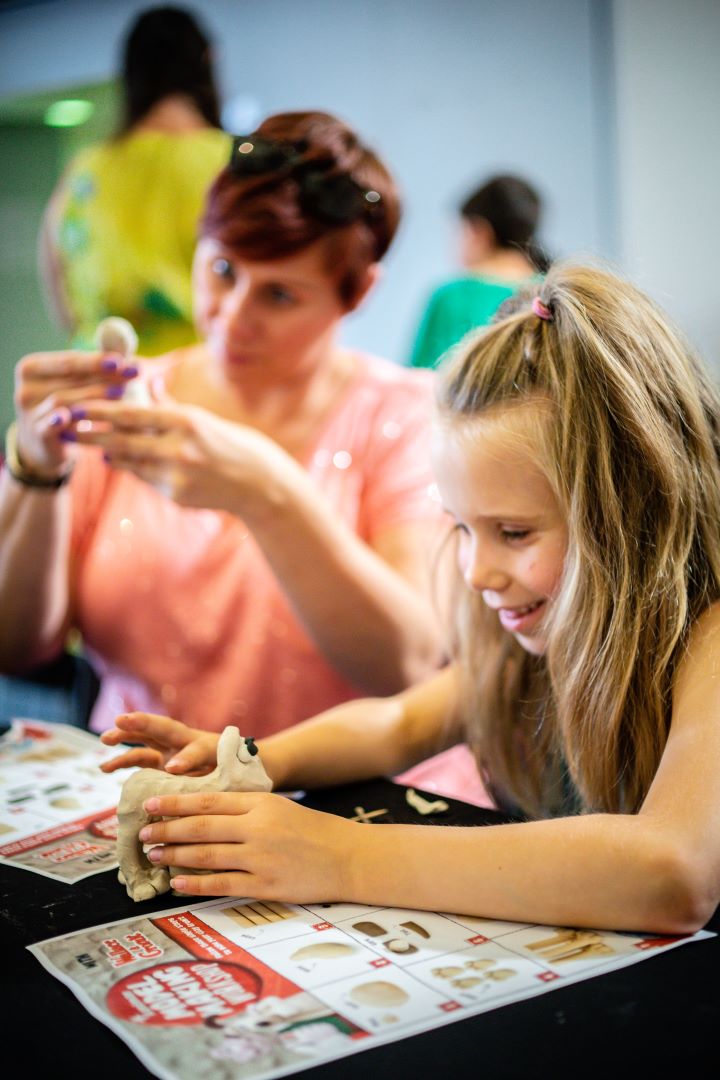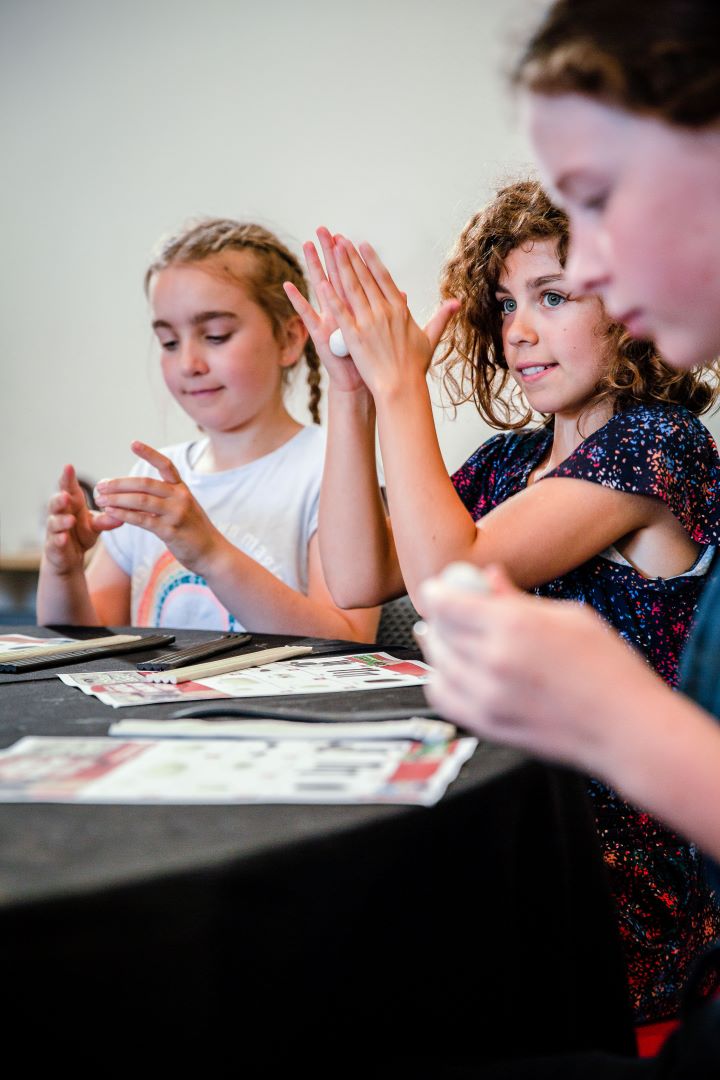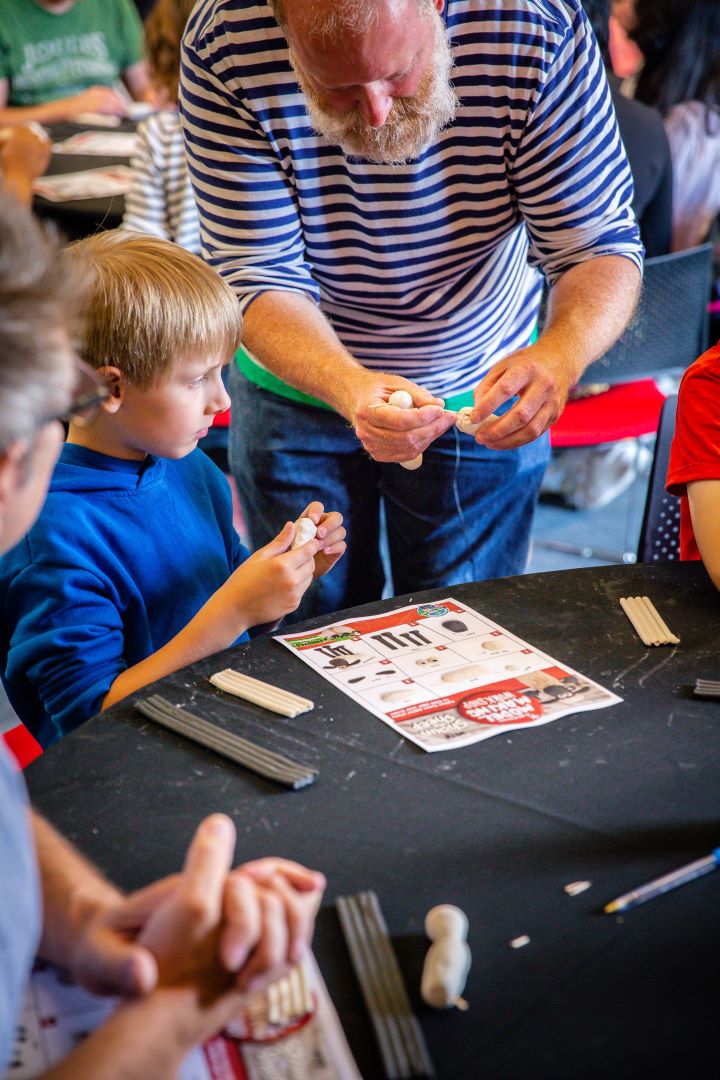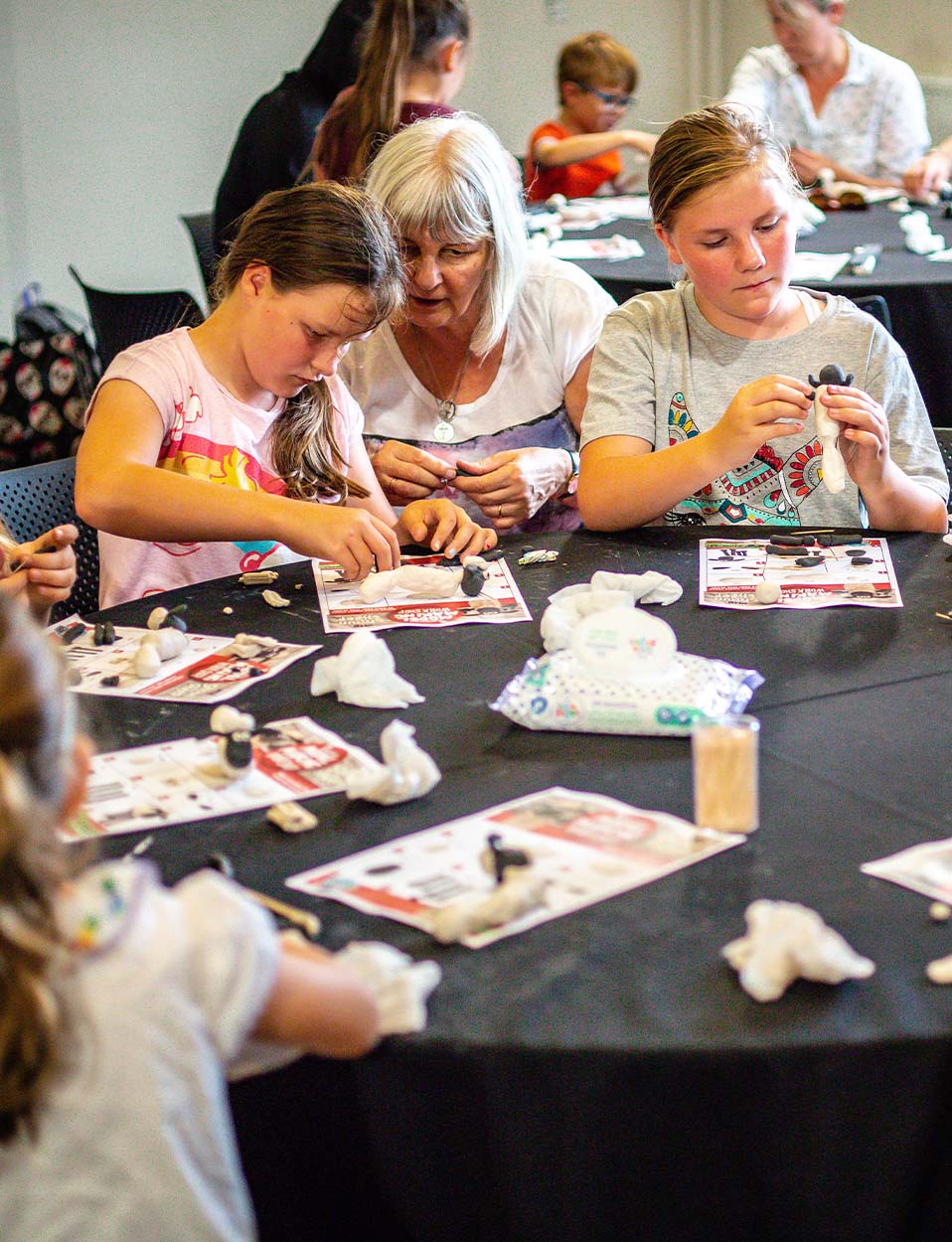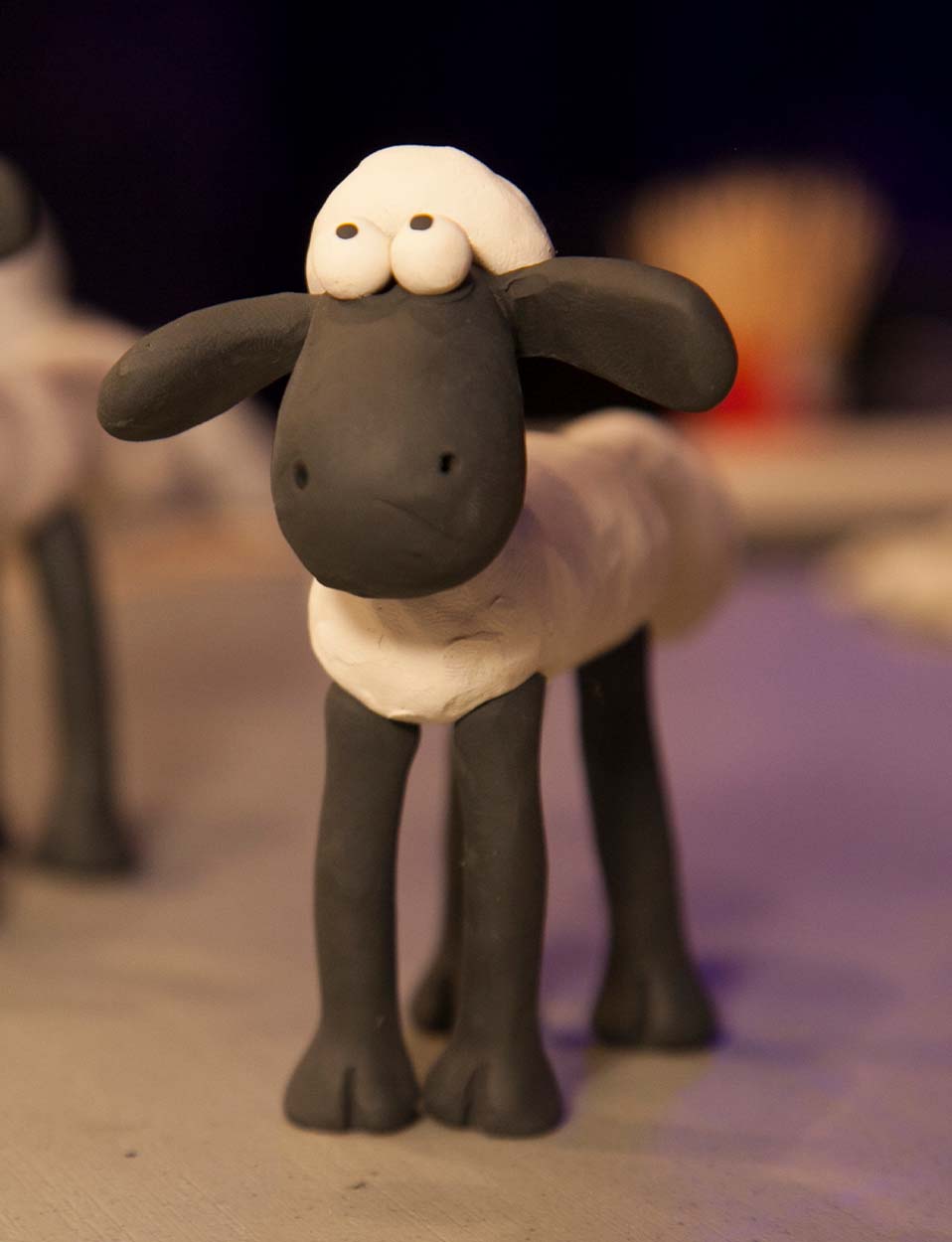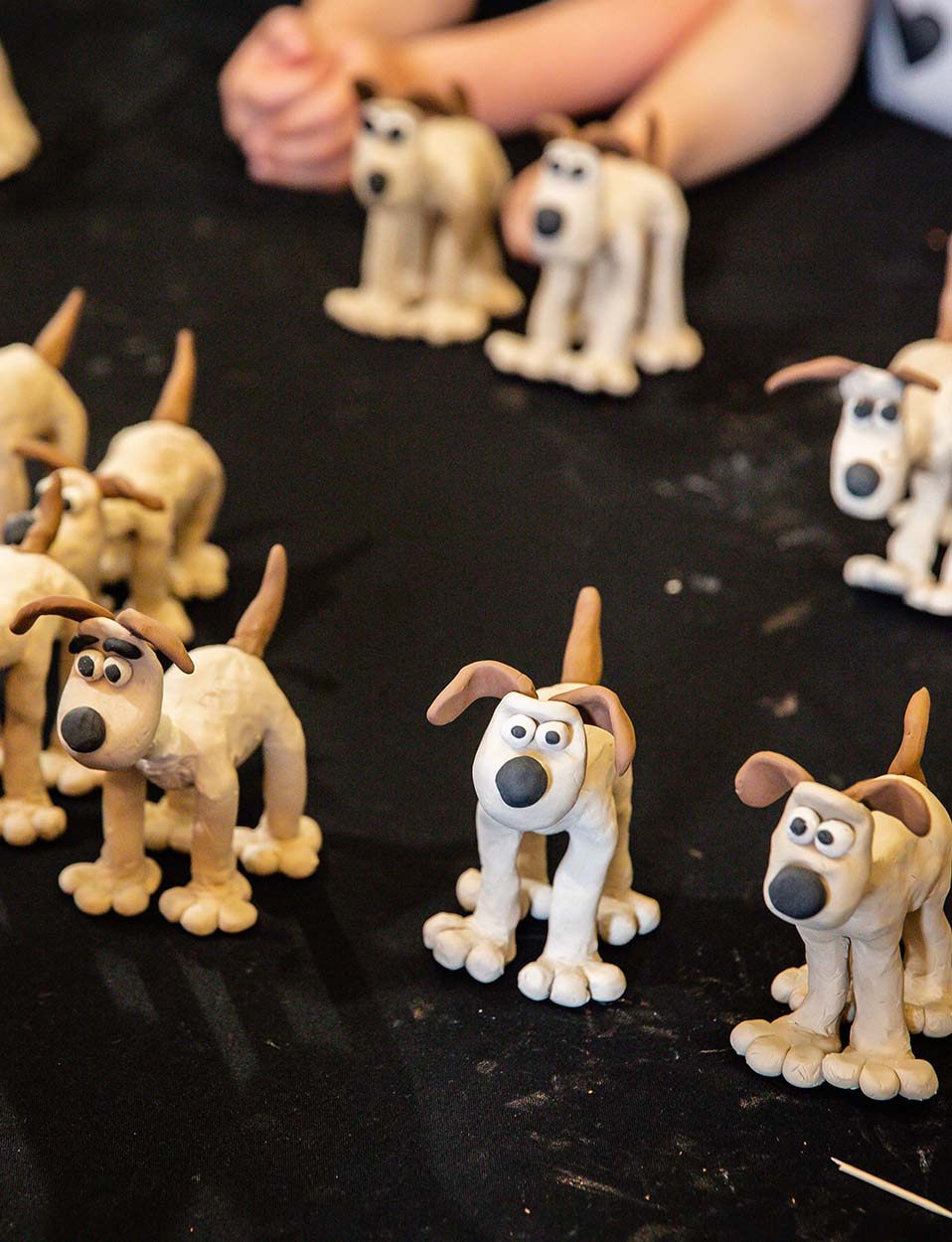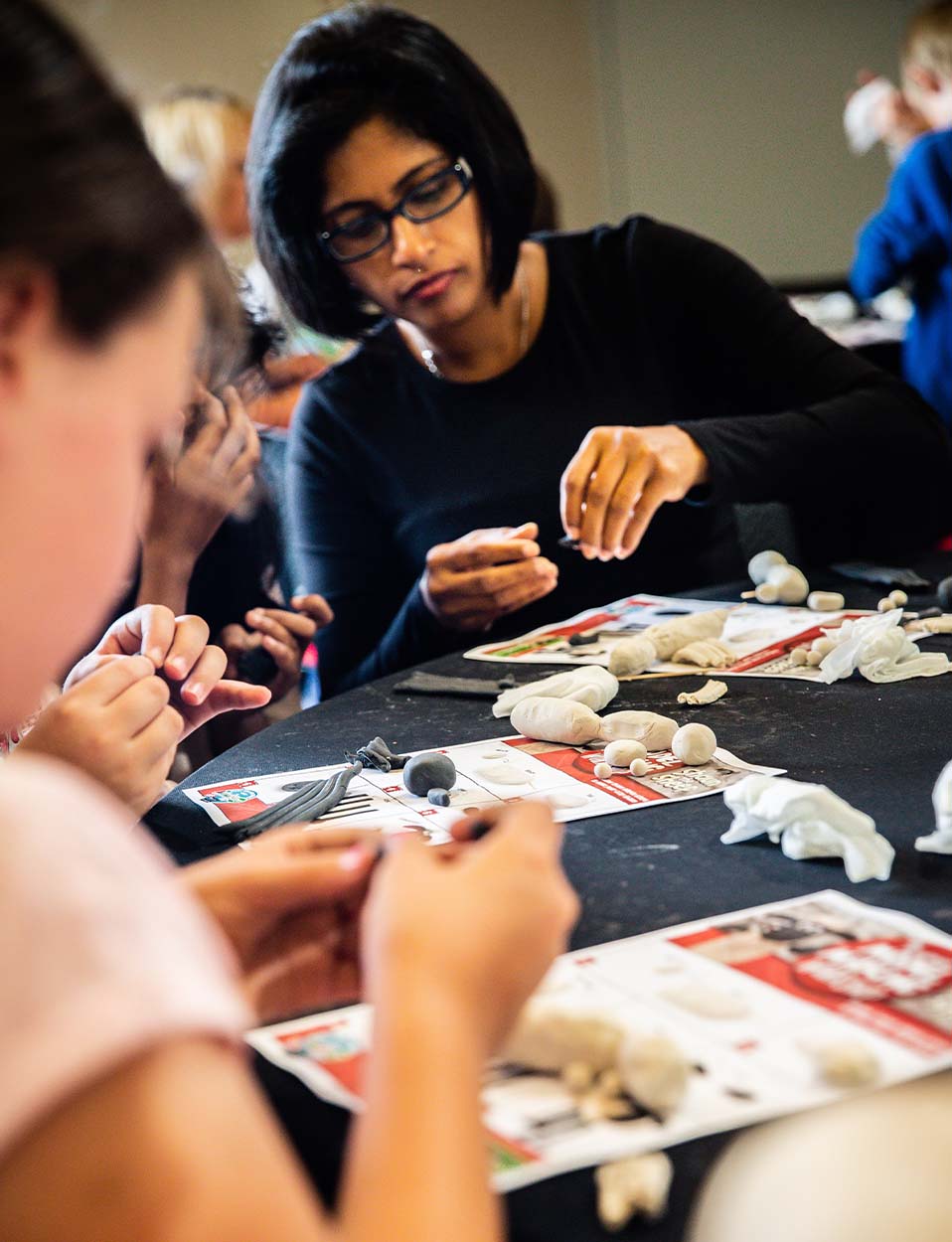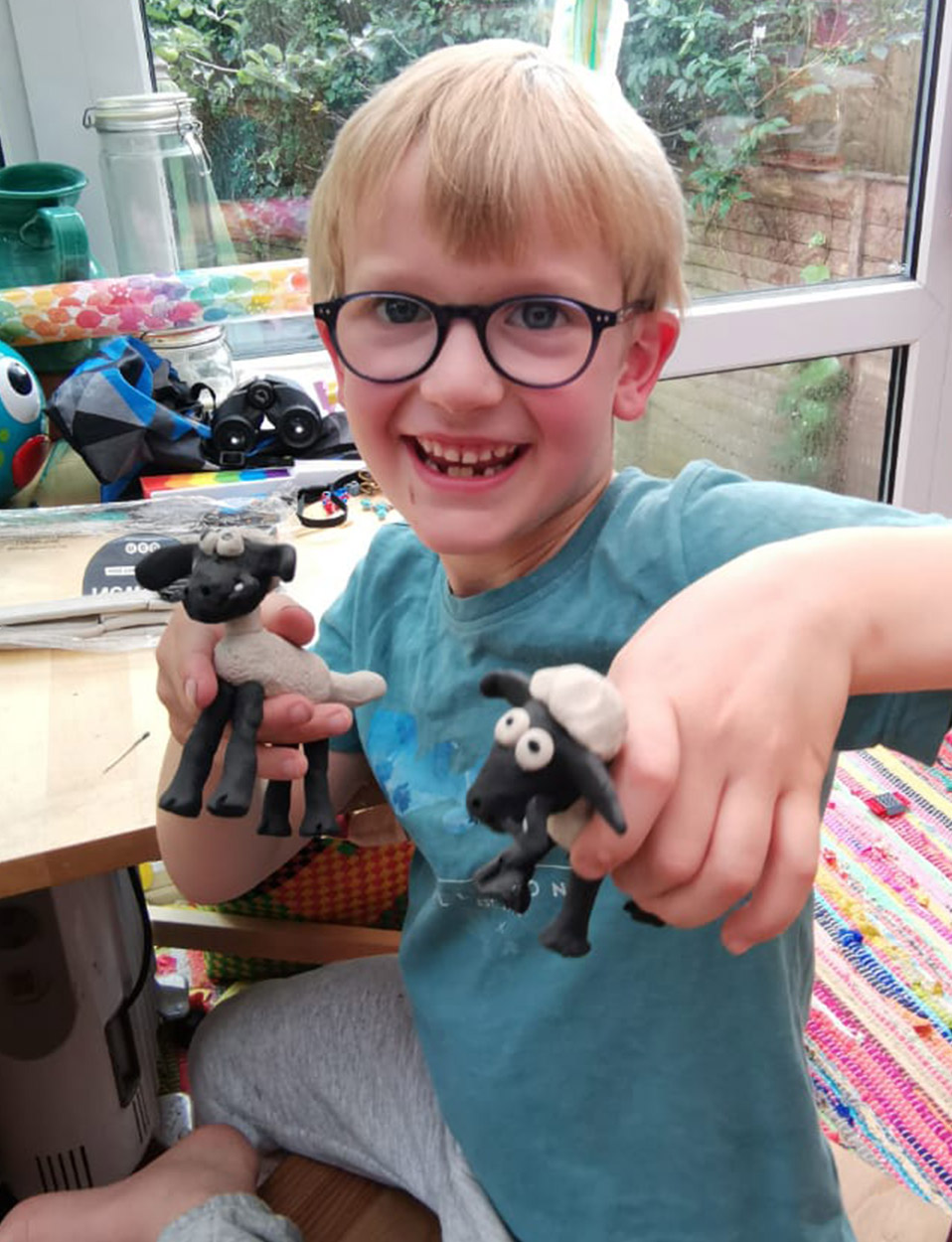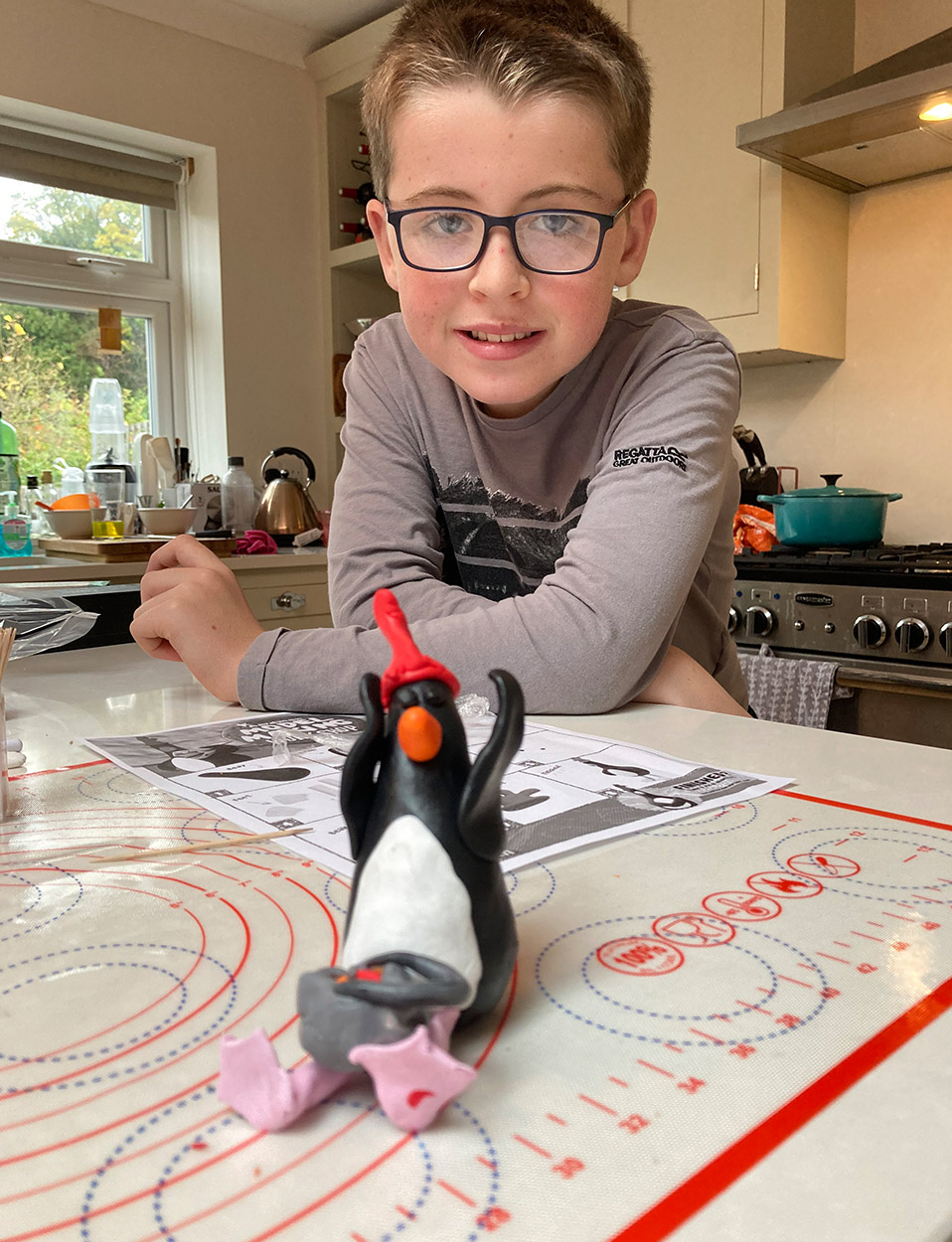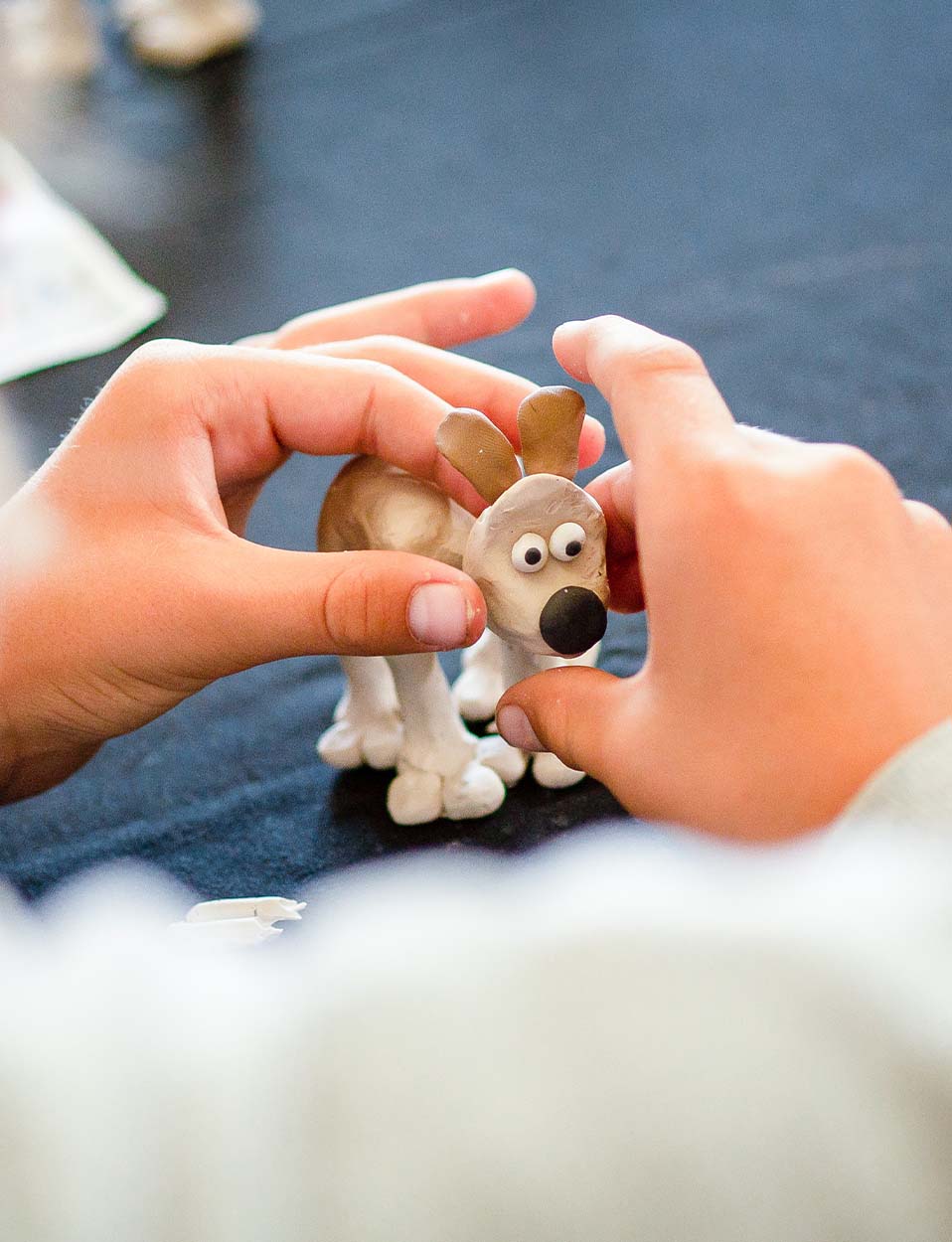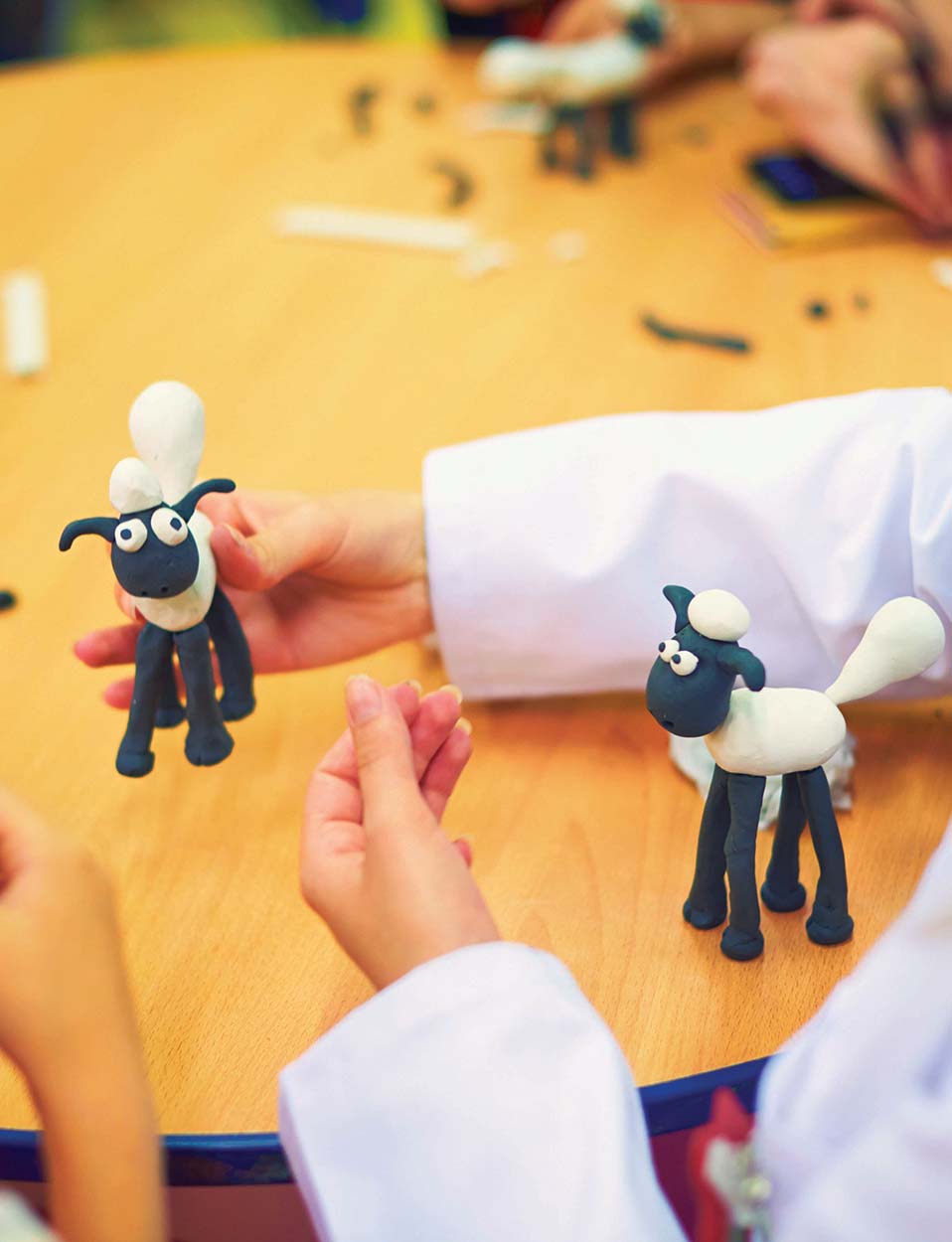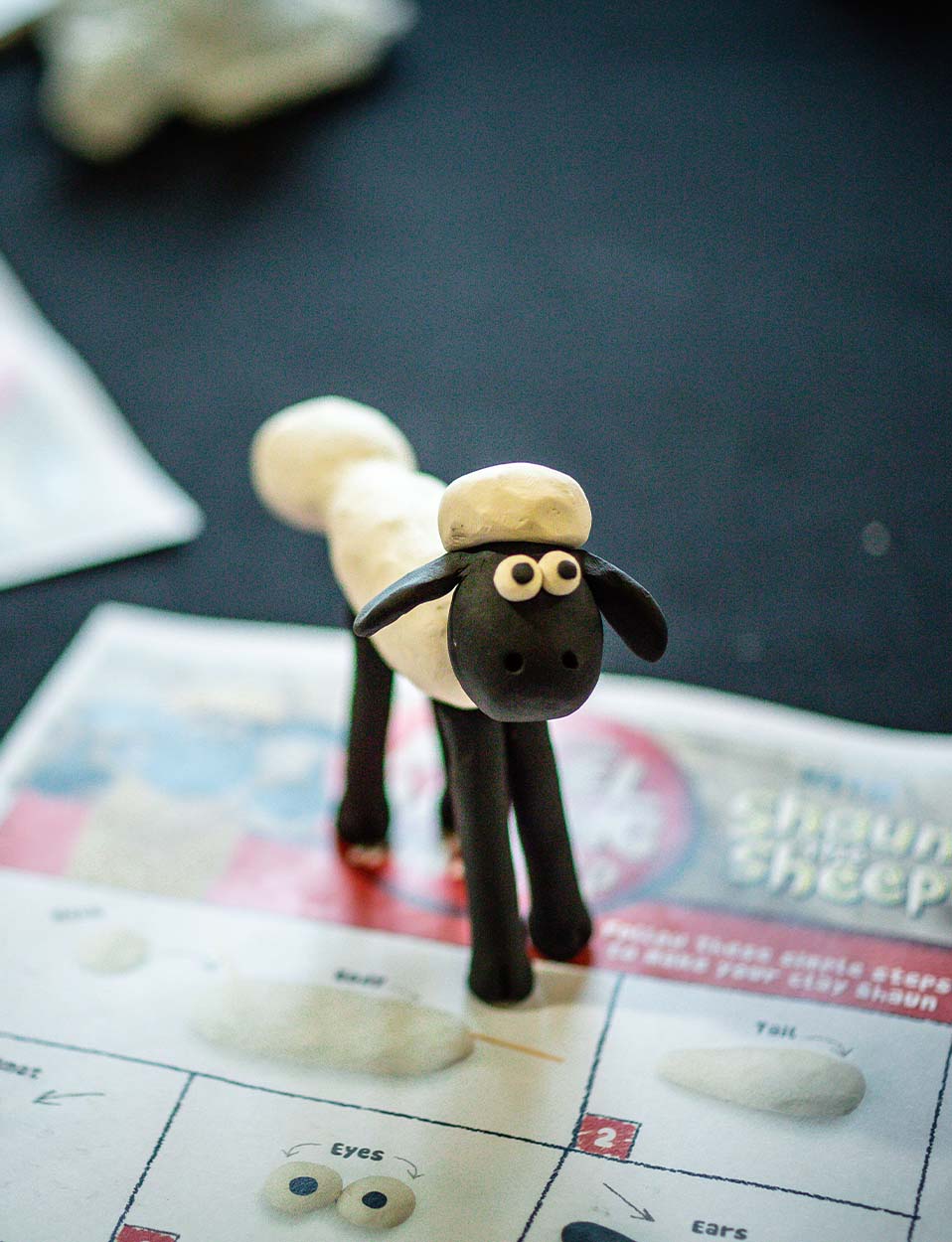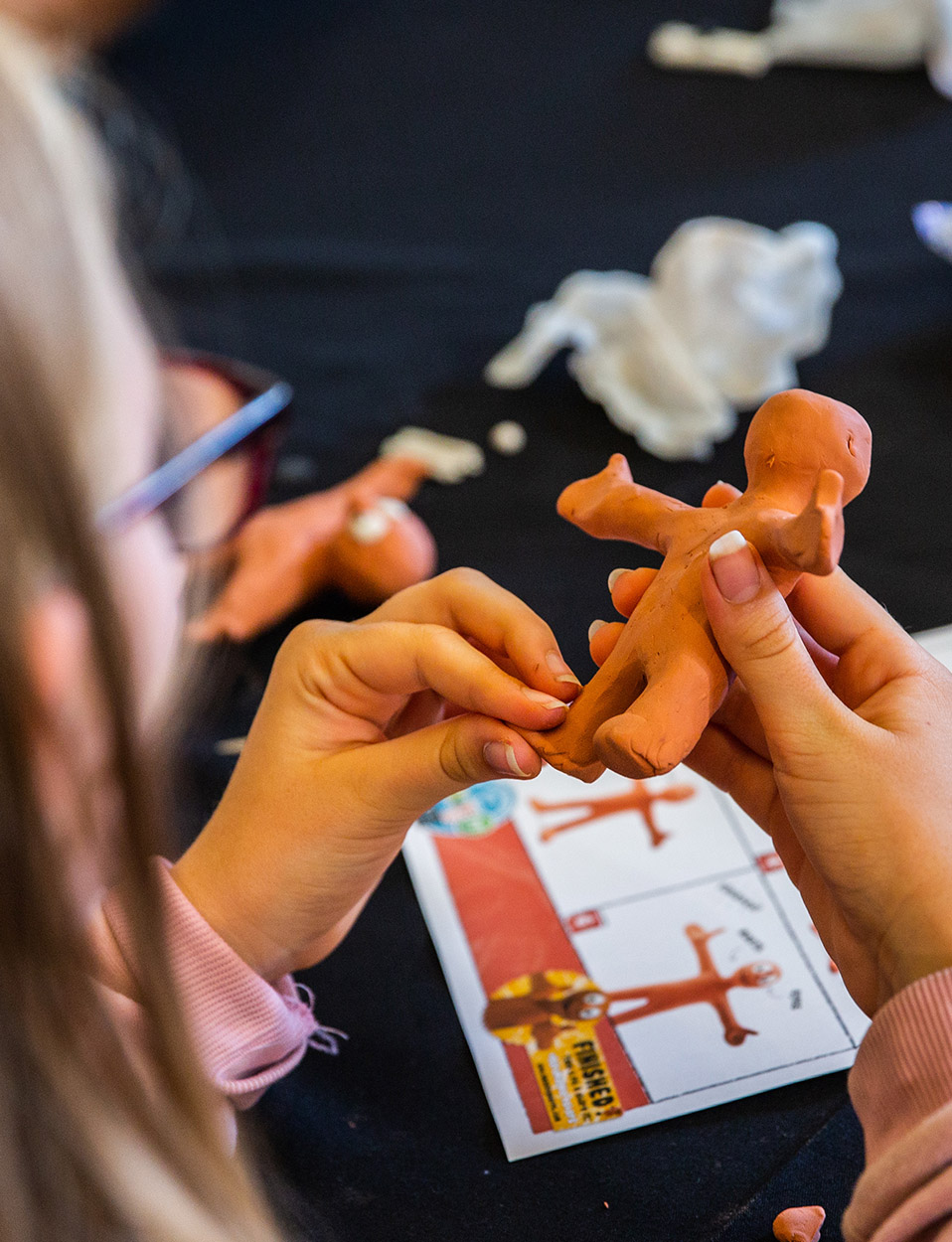 DETAILS
Our day package includes up to 3 x 1 hour model making workshops
We can accommodate a maximum of 60 participants per session
WHO IS IT FOR?
Suitable for all ages (from 6+) and abilities
COSTS
Day rate - festivals & other events: £795 + VAT
Day rate - schools & charities: £615 + VAT
Aardman have been a pleasure to work with through the whole process on every occasion we've booked them - no hesitation in recommending them to anyone who might be thinking of a workshop for their events!
It has been an honour and a pleasure to have Aardman involved in the festival this year. The model making workshops added another dimension to our off-stage entertainment programme and have proved to be a hugely popular and unique experience for adults and children alike
The workshops were fantastic, really engaging and fun. Everyone really enjoyed making their models and we would recommend the workshops for other festivals and events.
Working with Aardman was a fantastic experience at Camp Bestival. We loved the whole process from booking them to the onsite activity which blew the kids and us adults away. We'd love to have them back.
STORYBOARDING
In these interactive workshops participants learn from an expert Aardman story artist how to create a visual narrative that brings ideas to life. You'll learn the basics of this key element of the animation process, get tips on drawing our iconic characters, create your own storyboard and see how to turn your drawings into an animatic.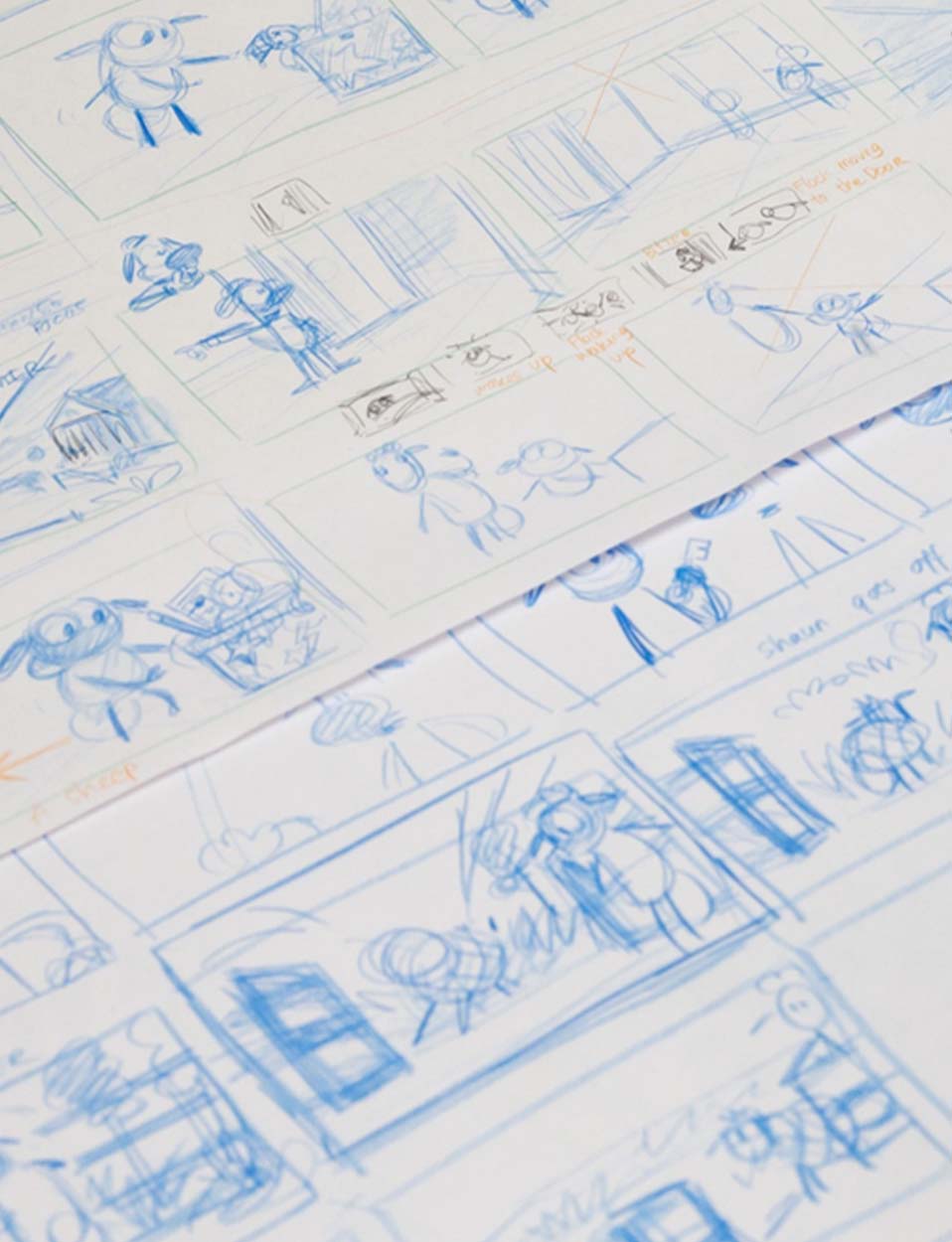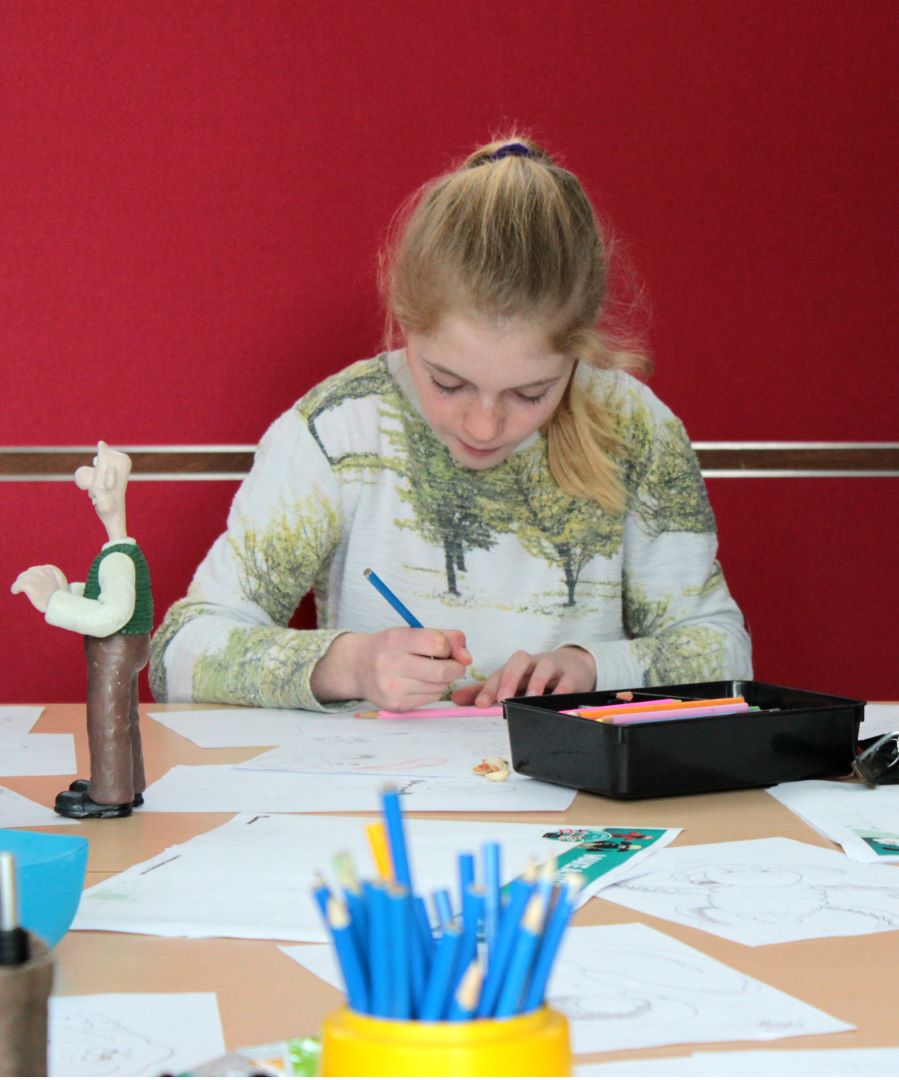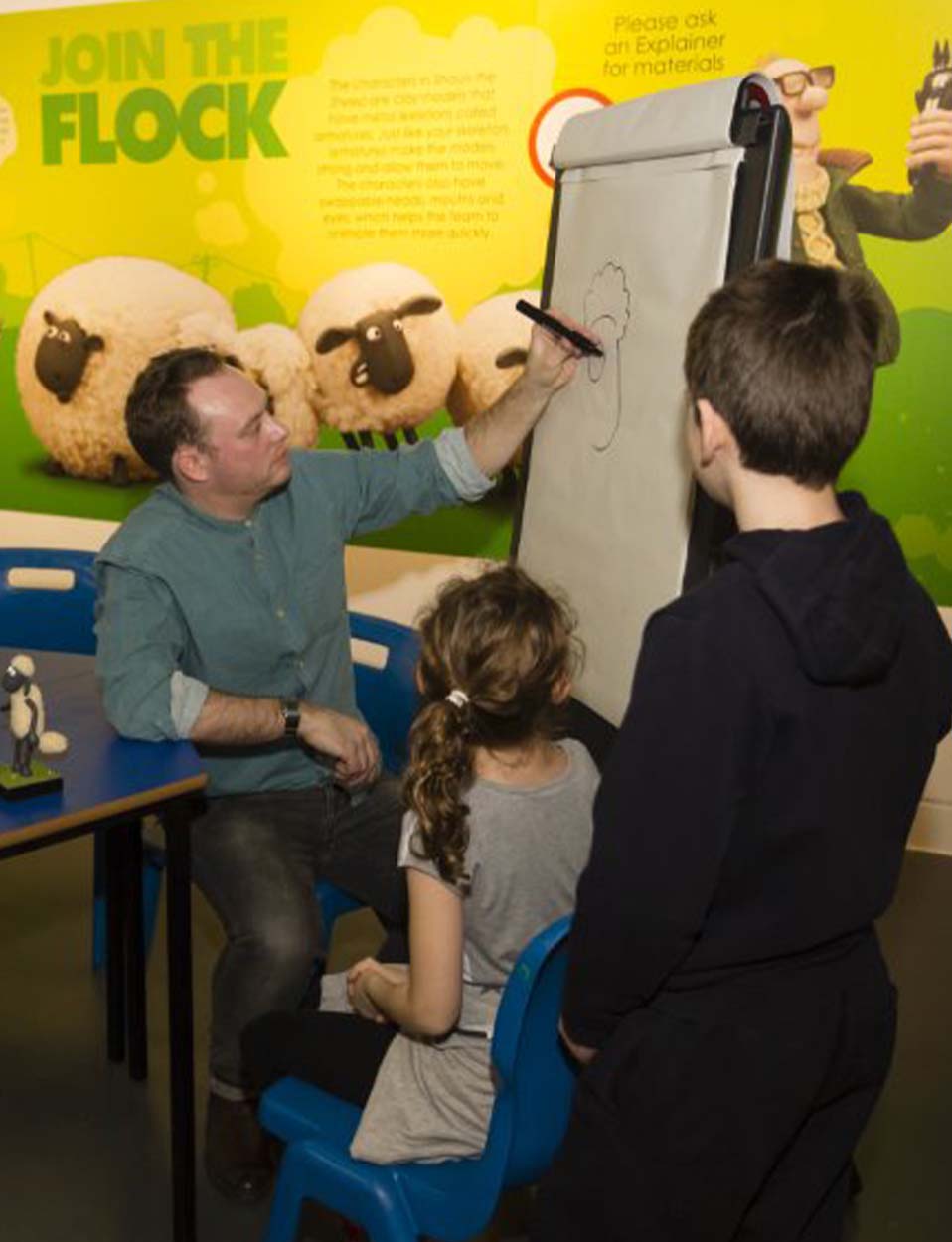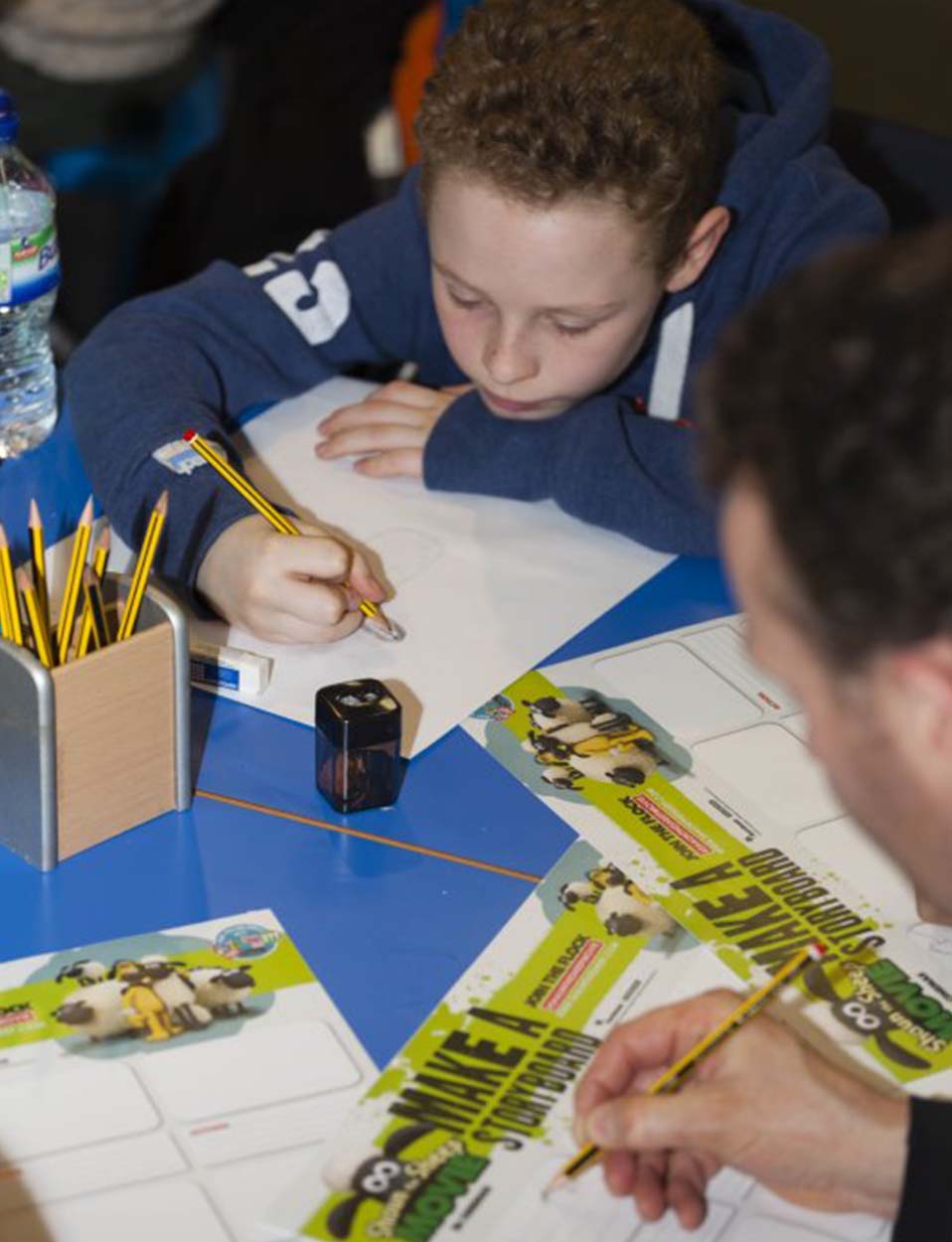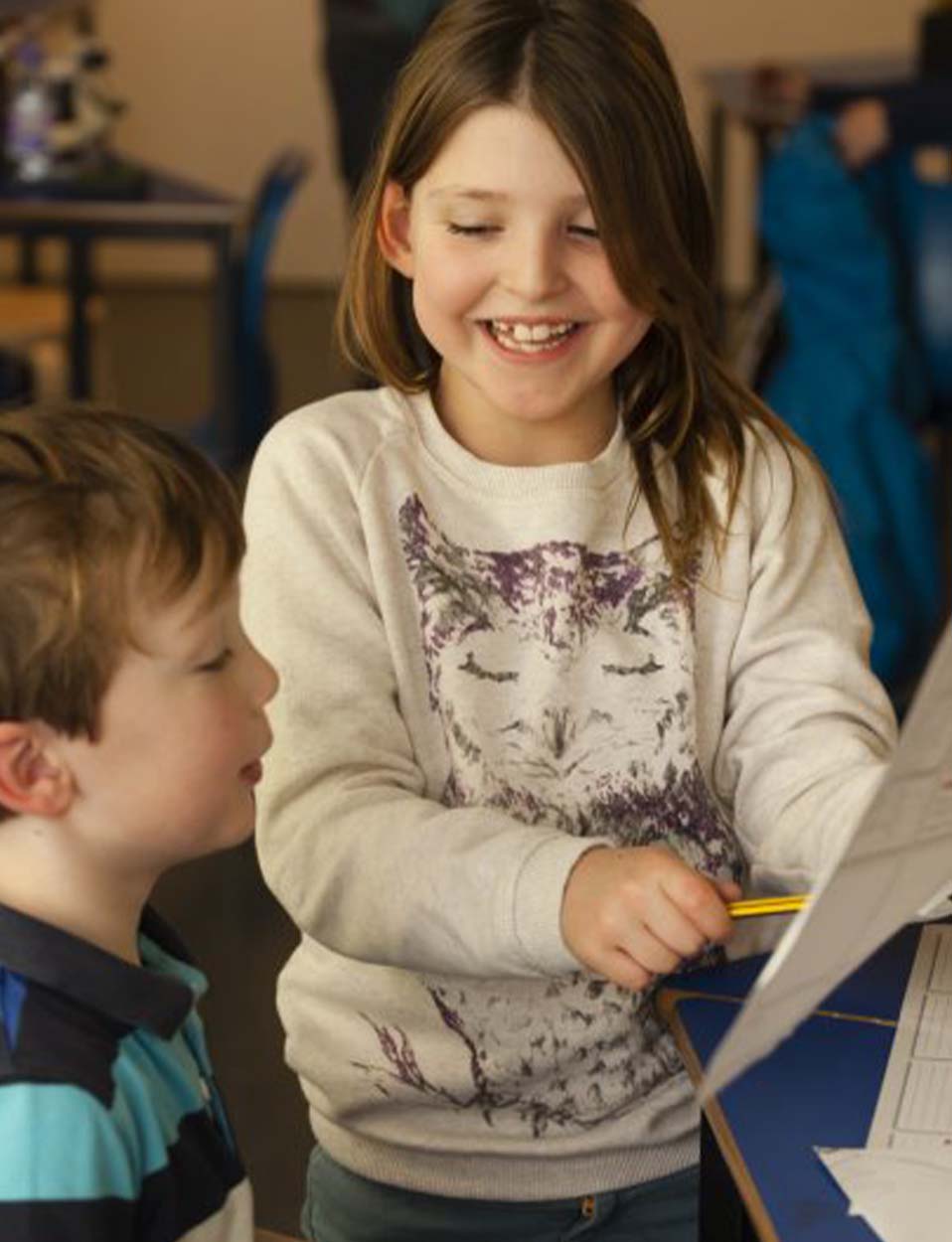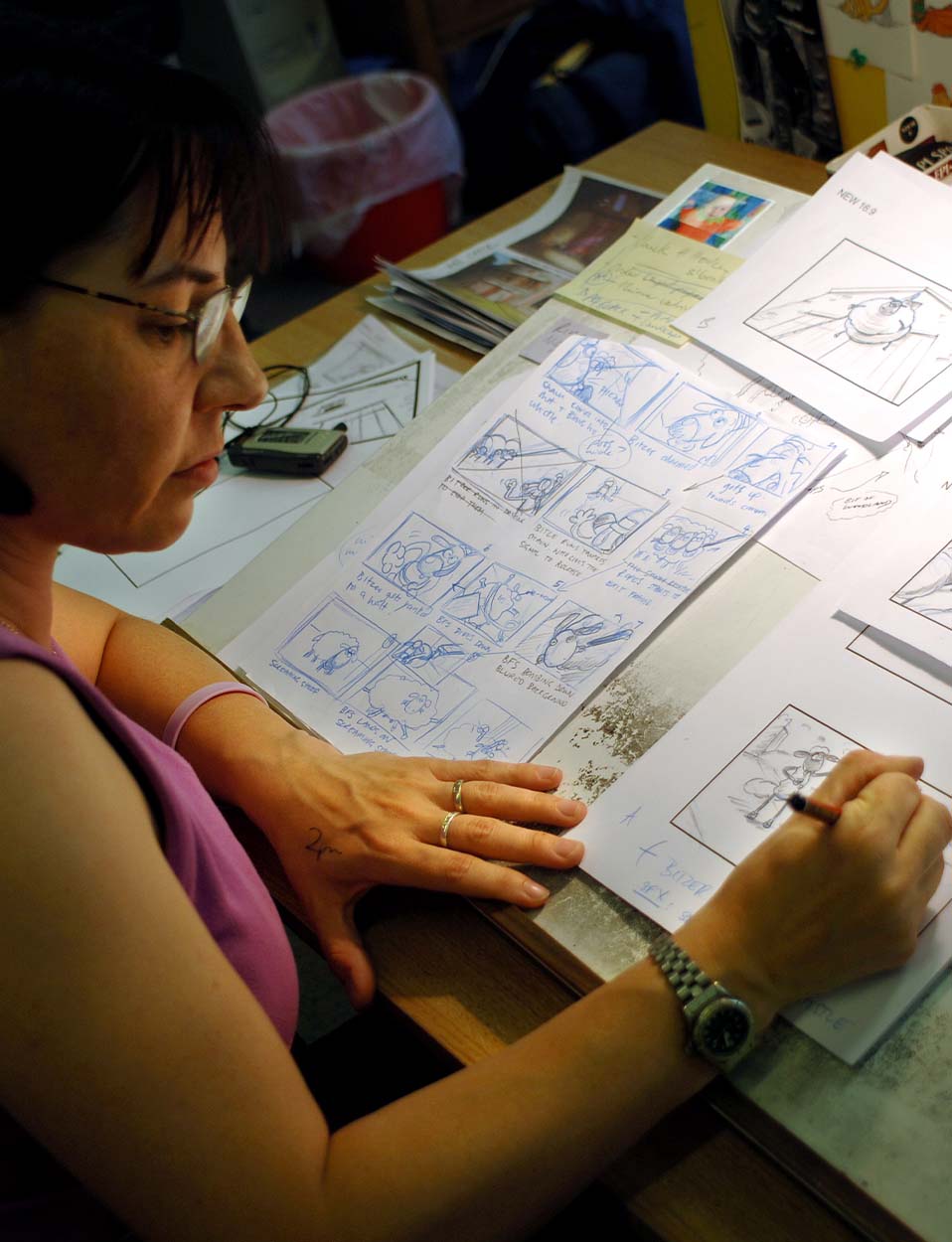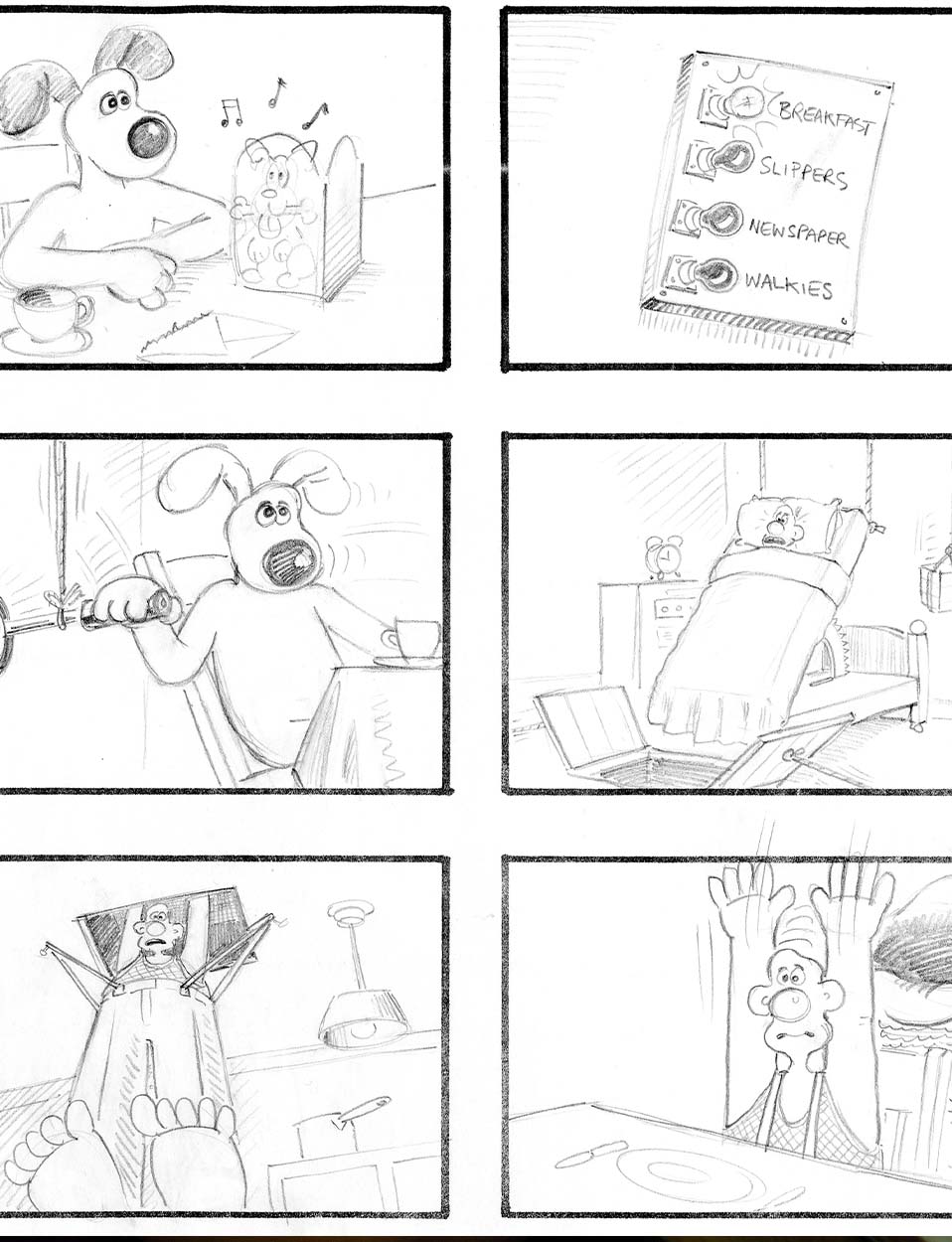 DETAILS
Our day package includes up to 3 storyboarding workshops
Sessions can be booked for either 1 hour or 1.5 hours
We can accommodate a maximum of 30 participants per session
WHO IS IT FOR?
Suitable for ages 8+ and recommended for those with a keen interest in drawing and illustration
The sessions can be tailored to be either child or adult-focused
COSTS
Day rate - festivals & other events: £795 + VAT
Day rate - schools & charities: £615 + VAT
Away Days
Our adult-focused workshops offer organisations a creative and unique solution for corporate away days. Participants learn how to make an Aardman character from clay, as well as creating a stop-frame animation. Learning theory is woven in too, as participants are encouraged to focus on leadership, communication and team building skills while taking part in fun group activities and challenges.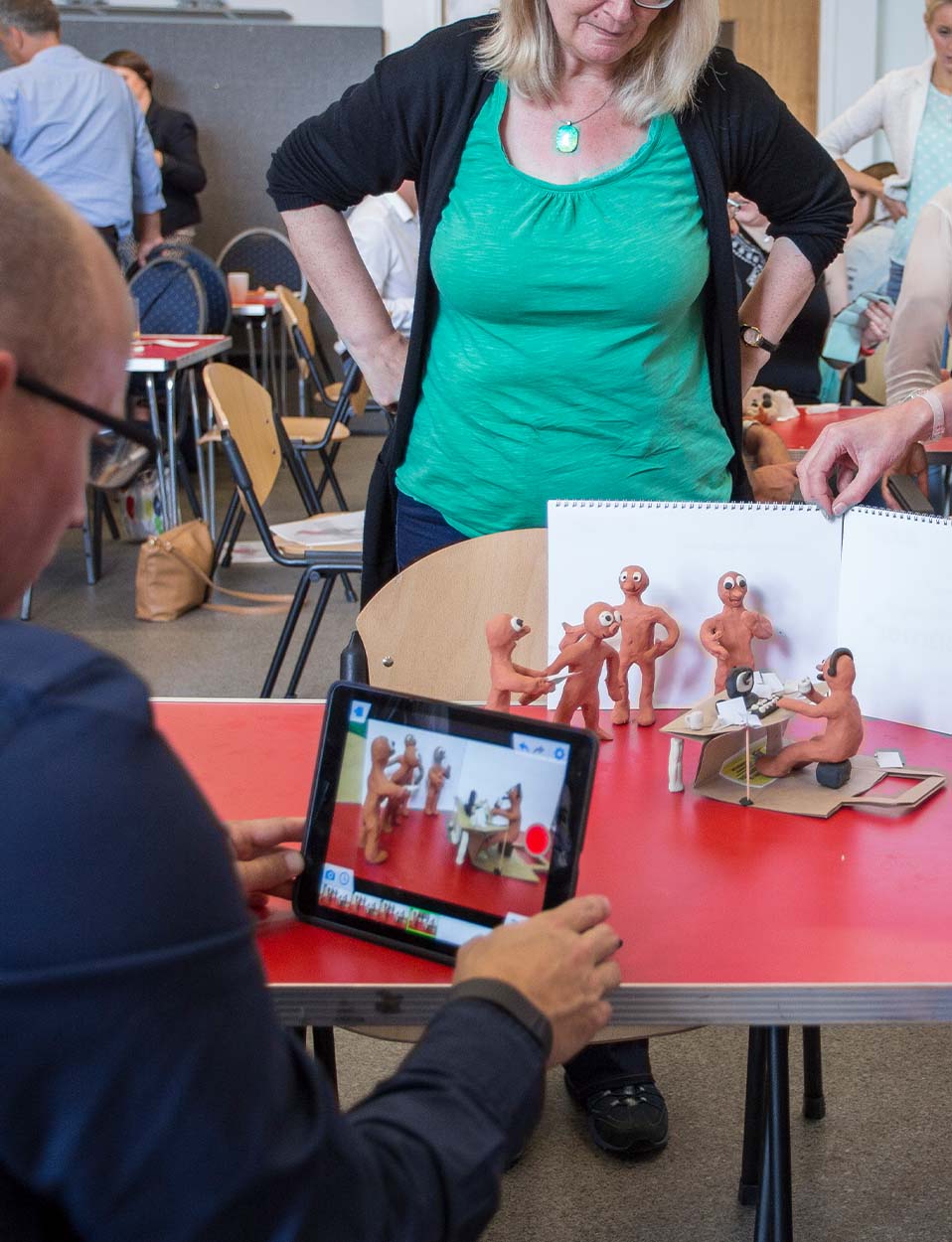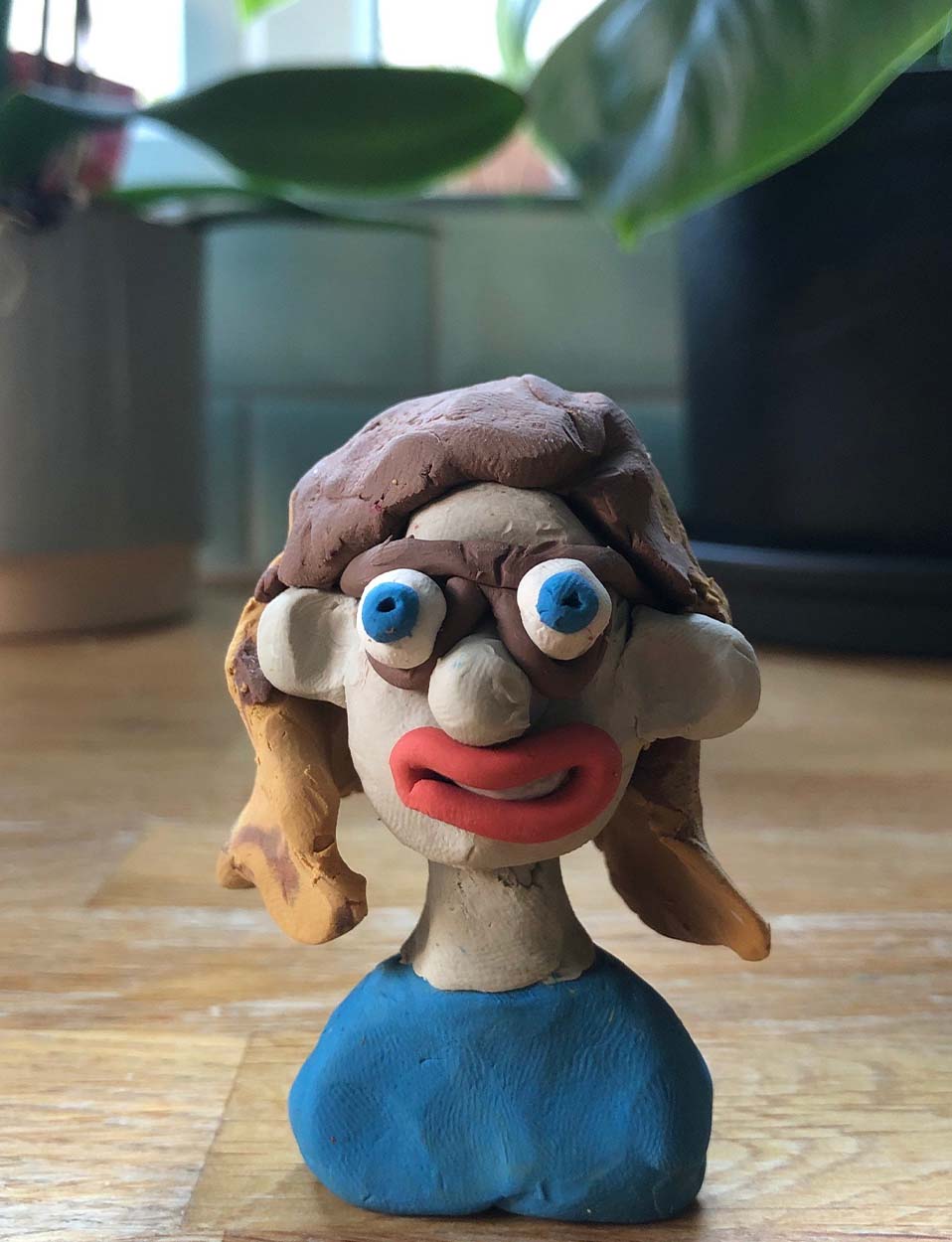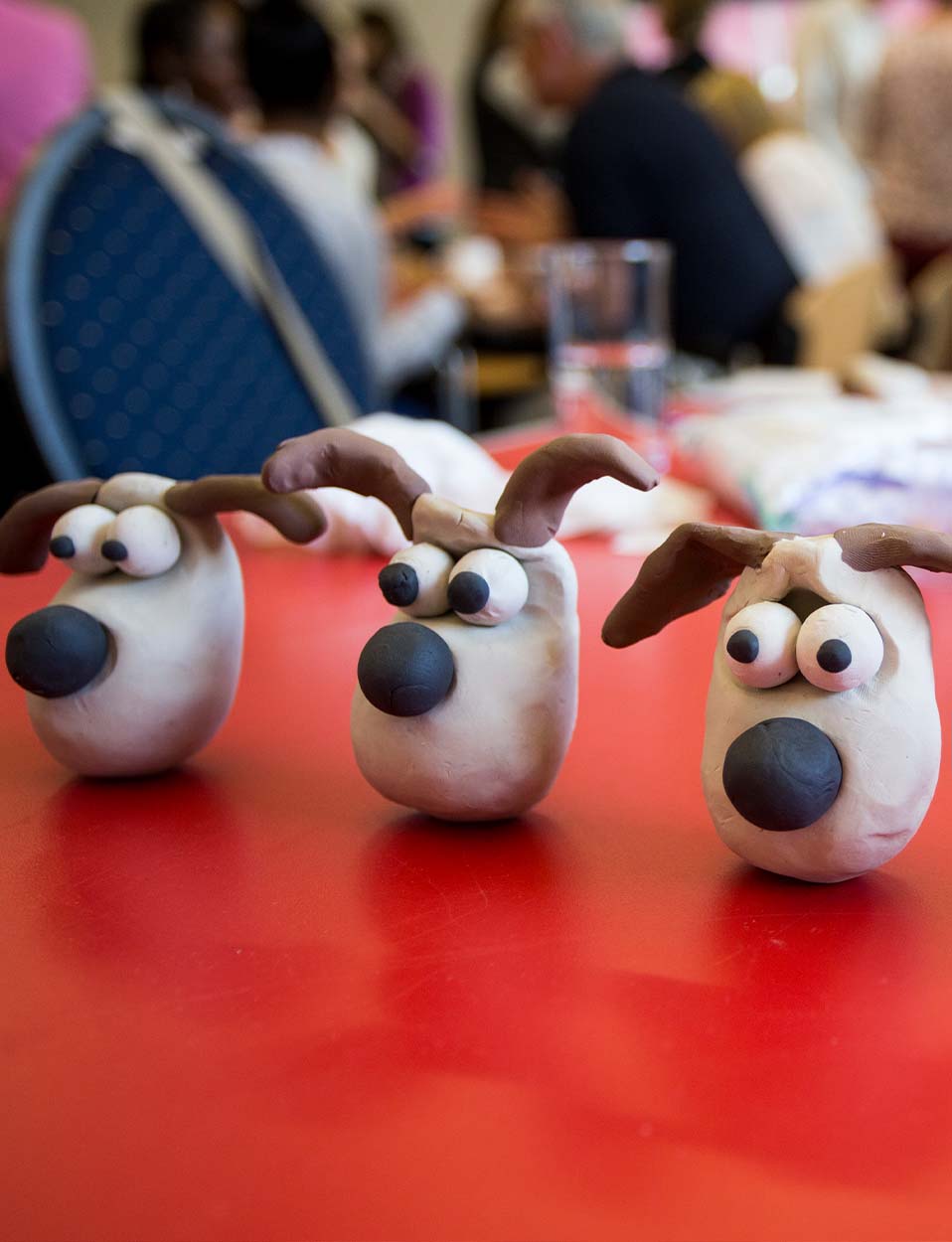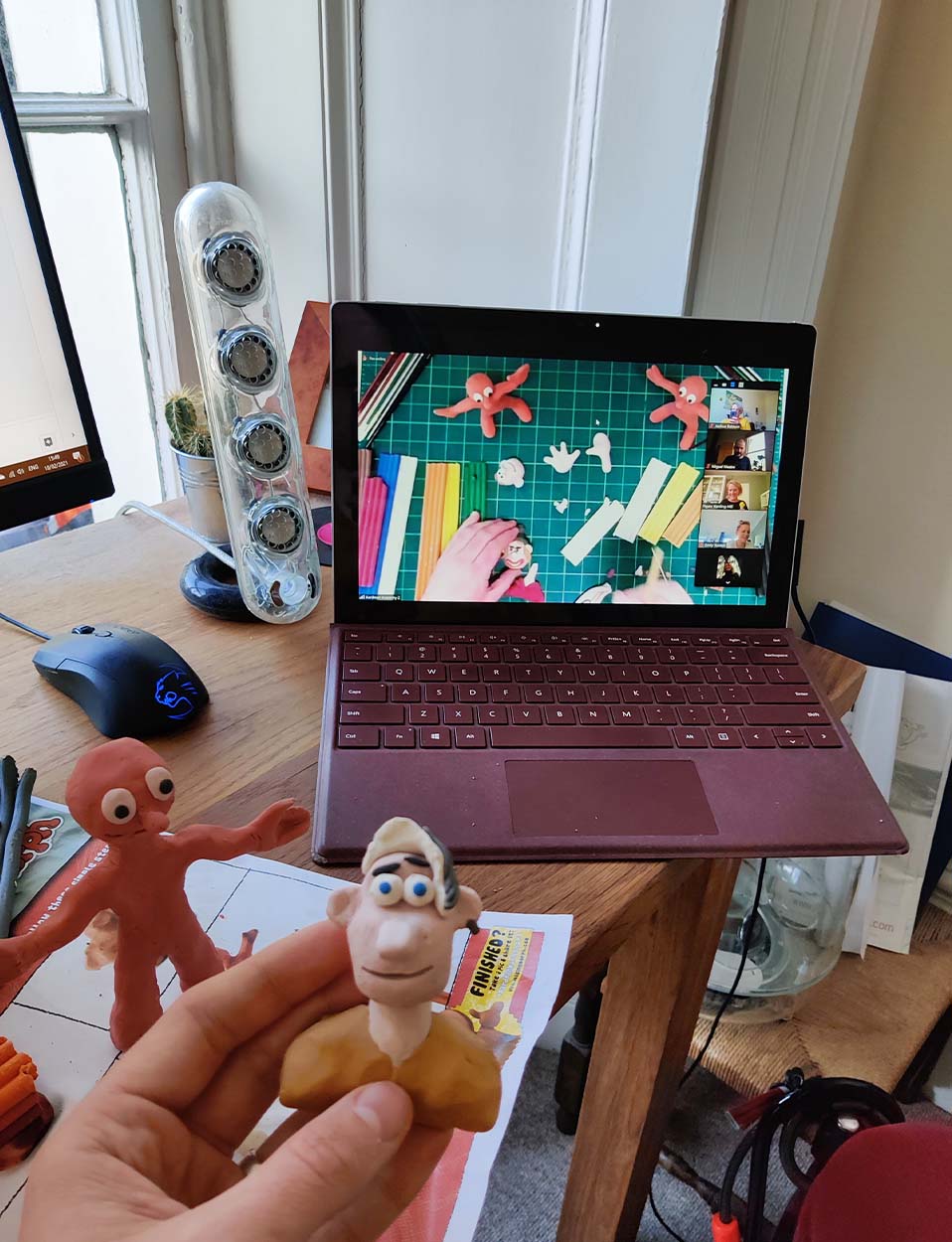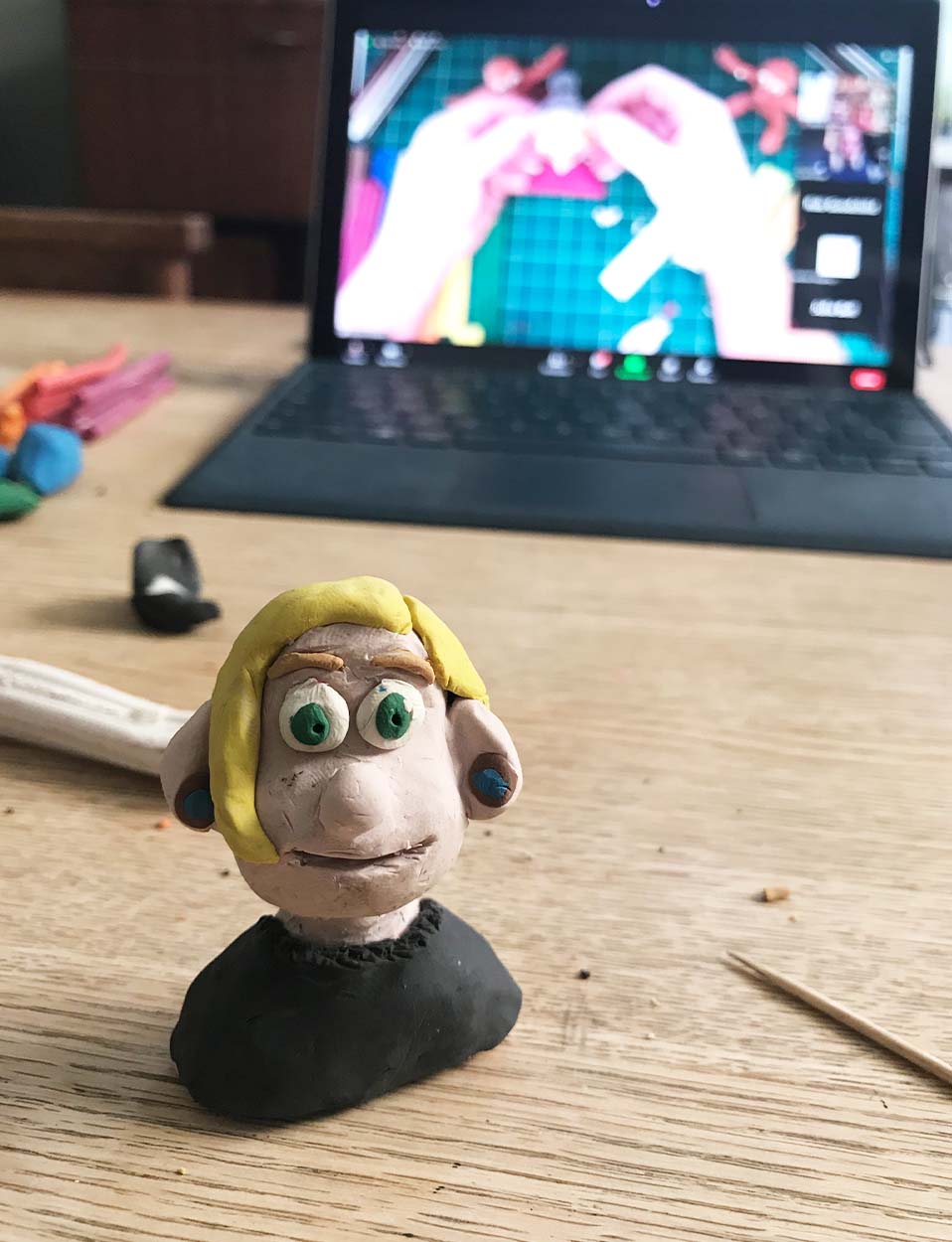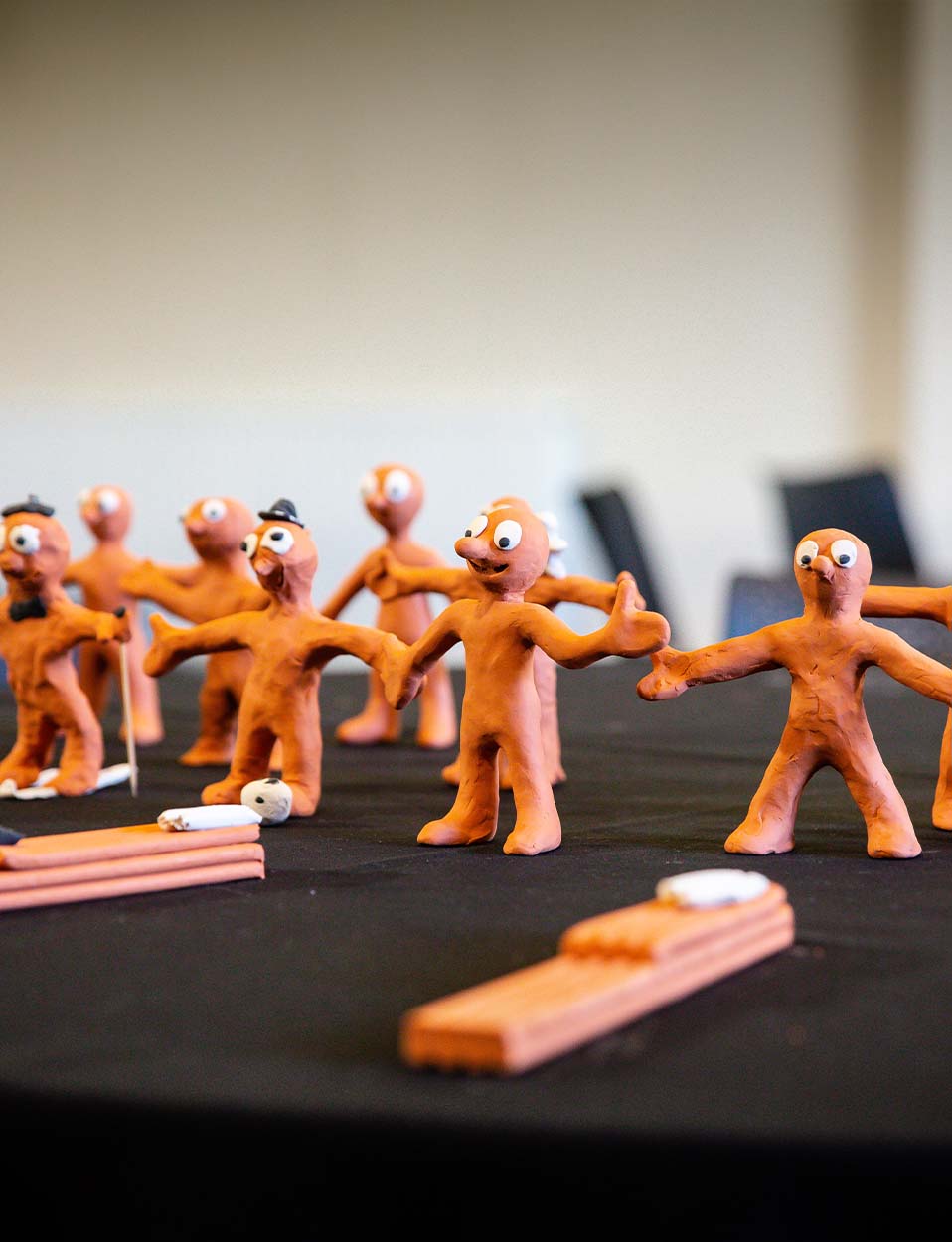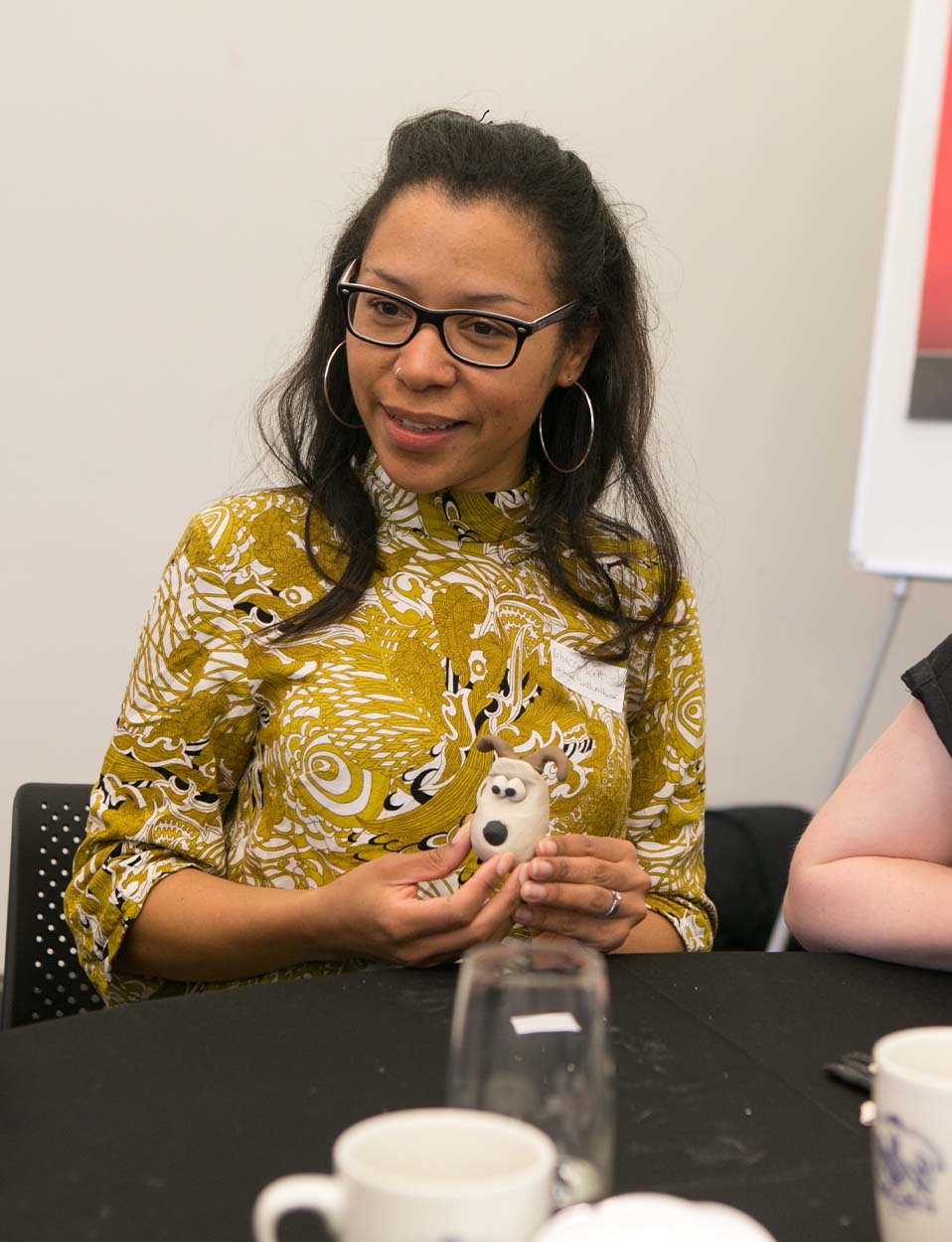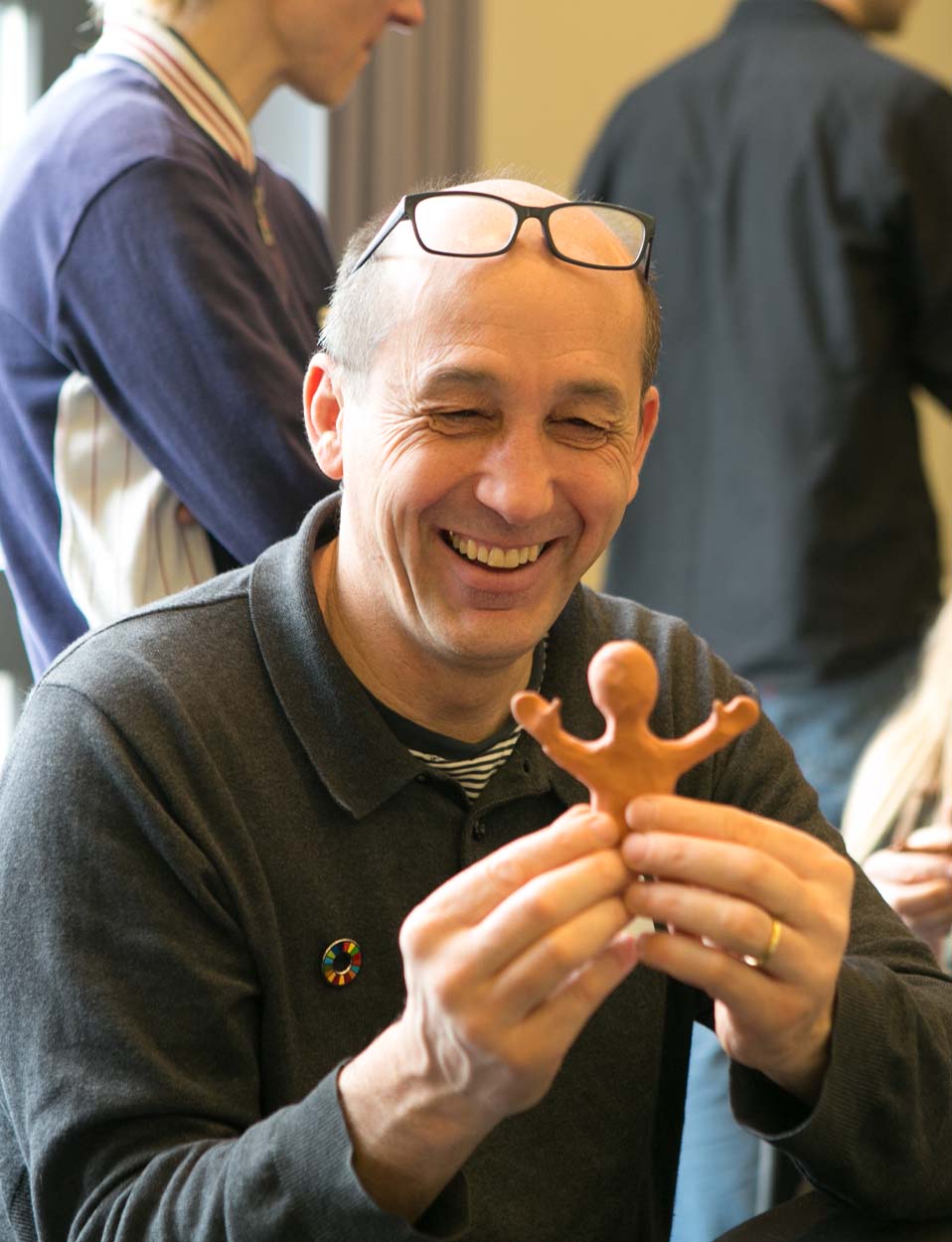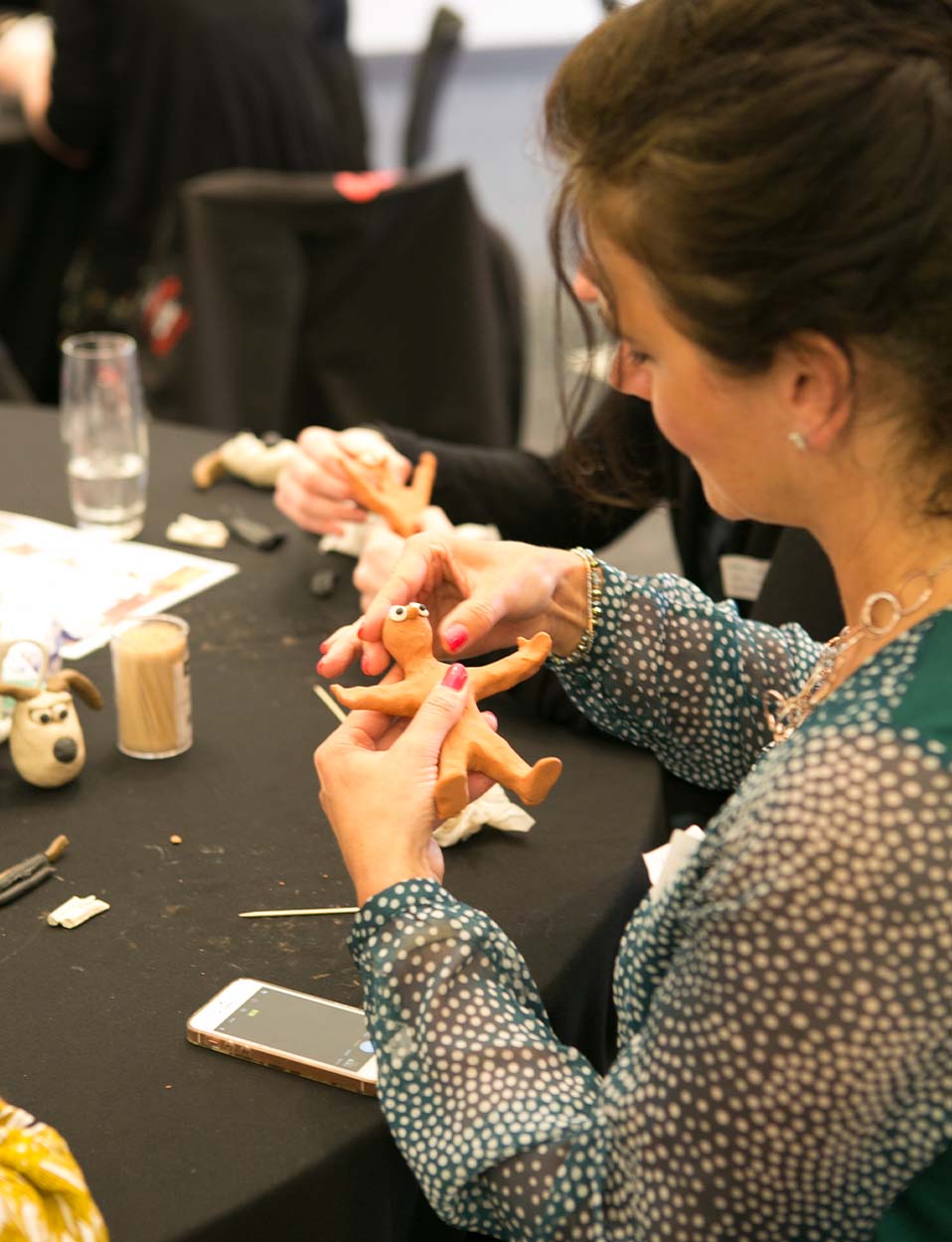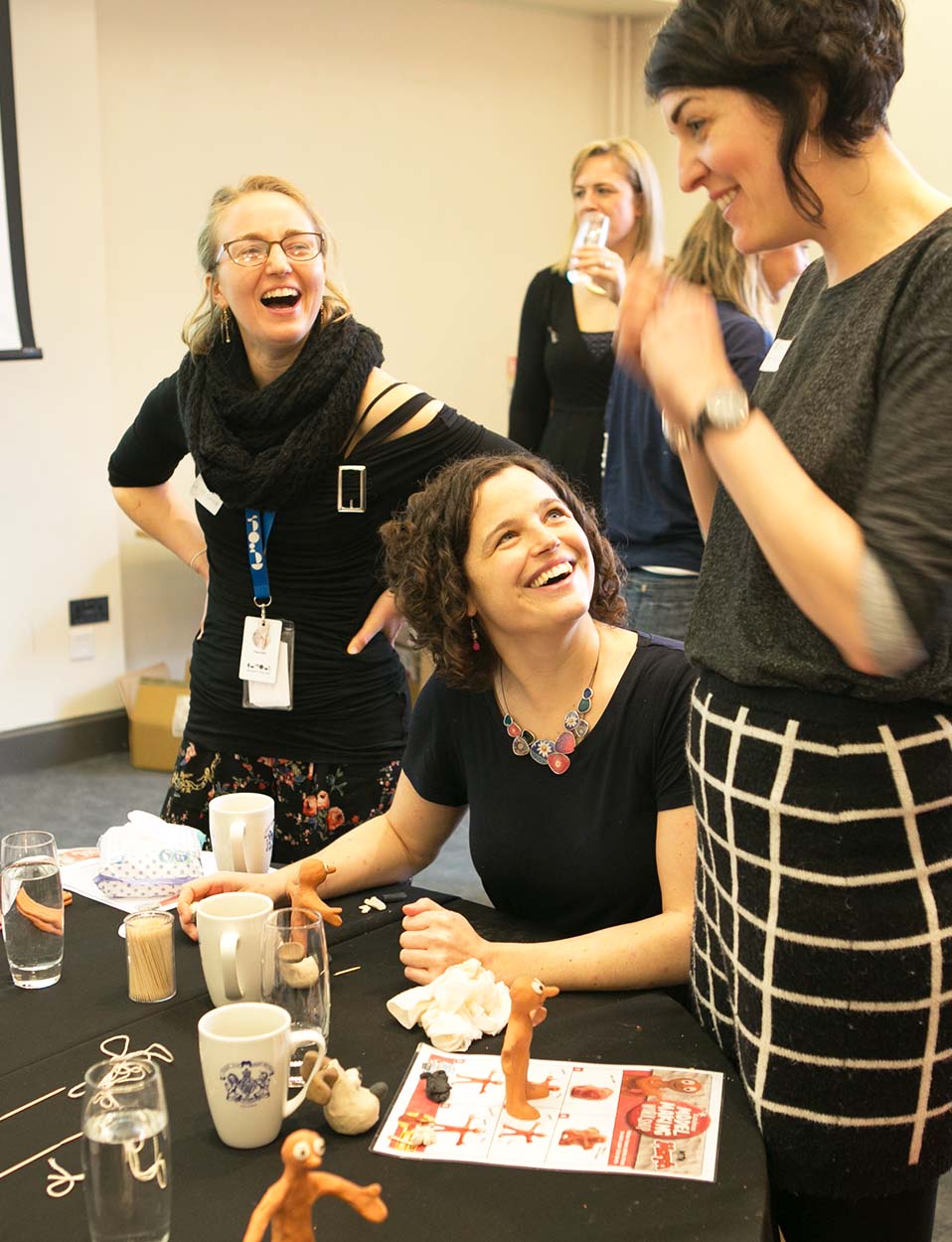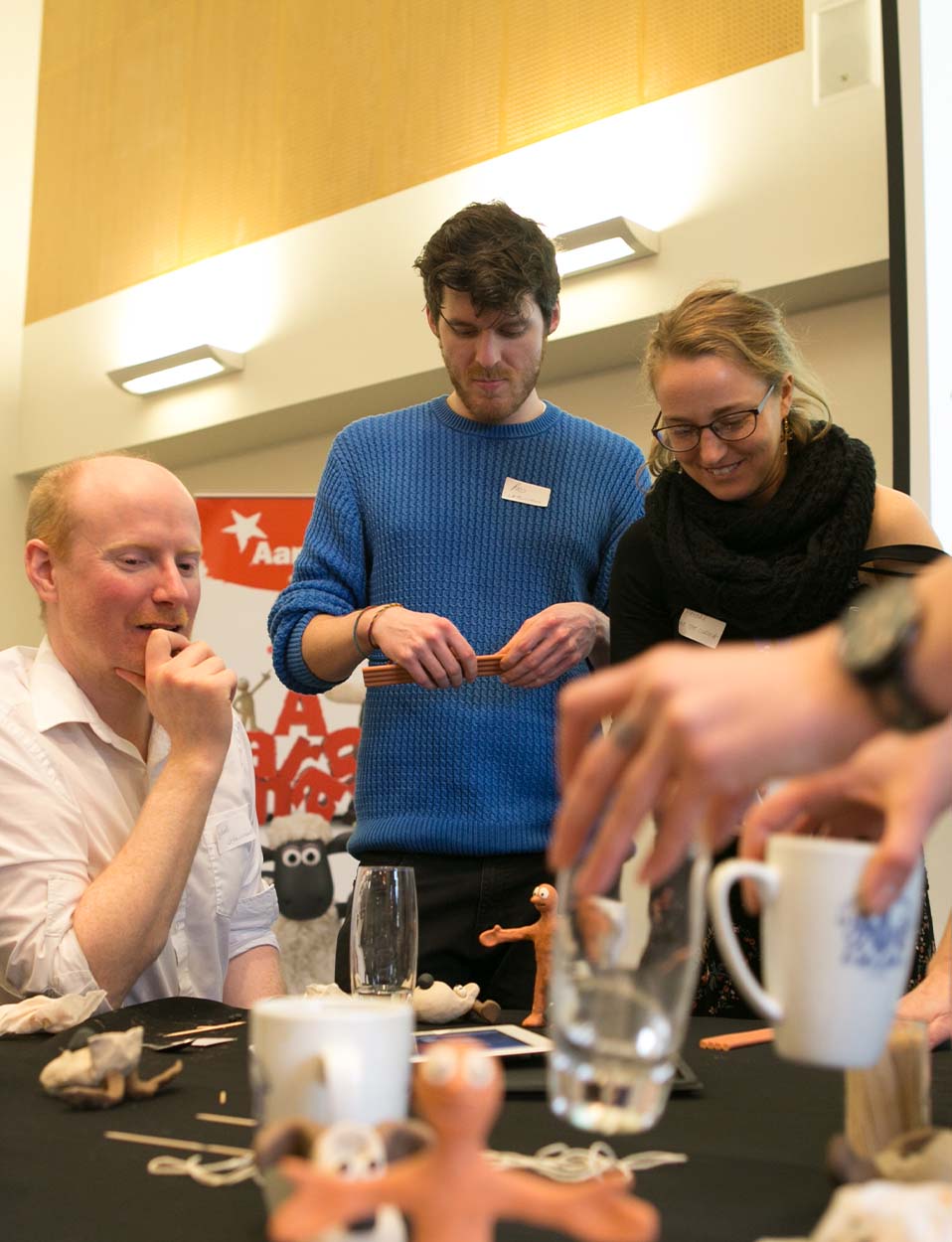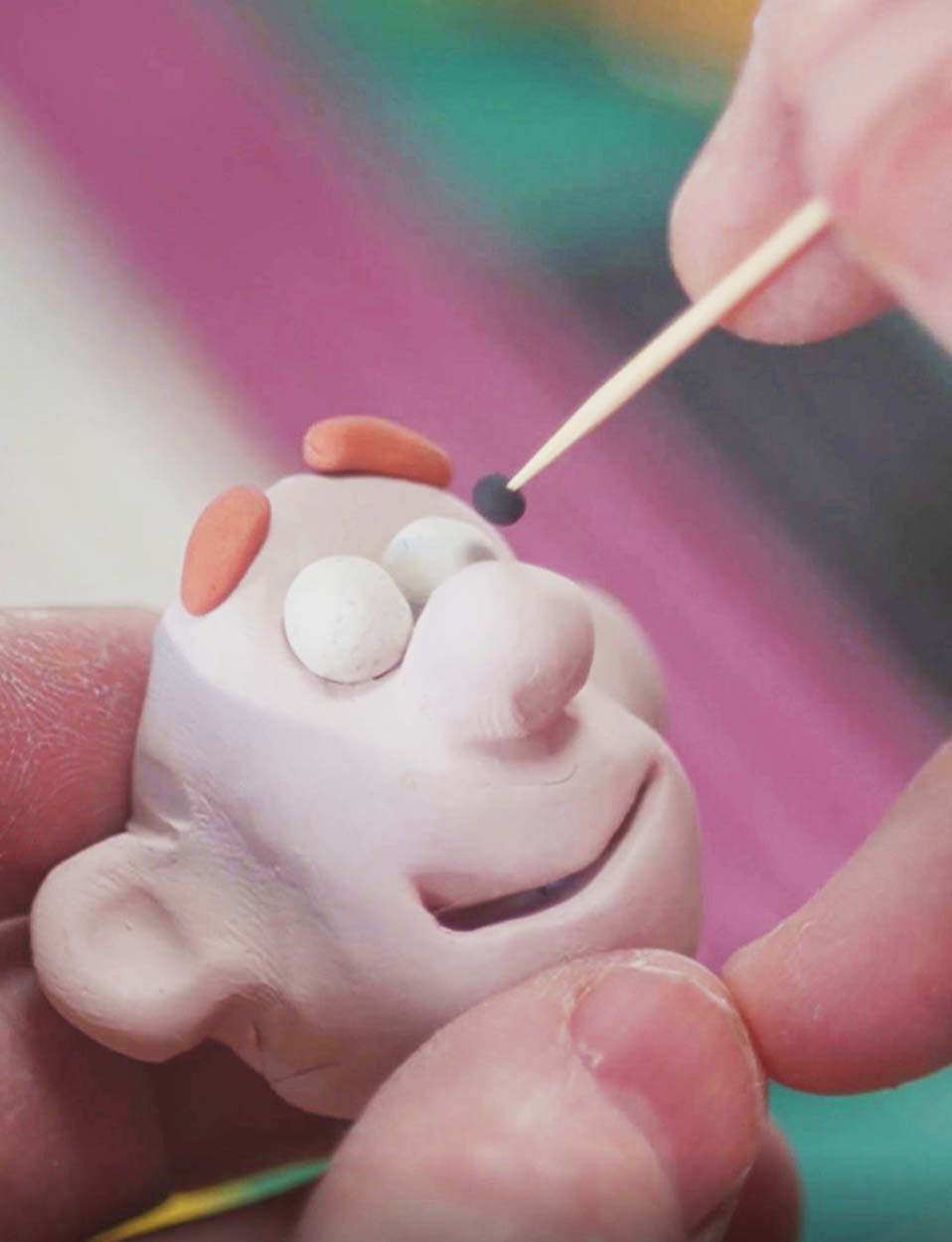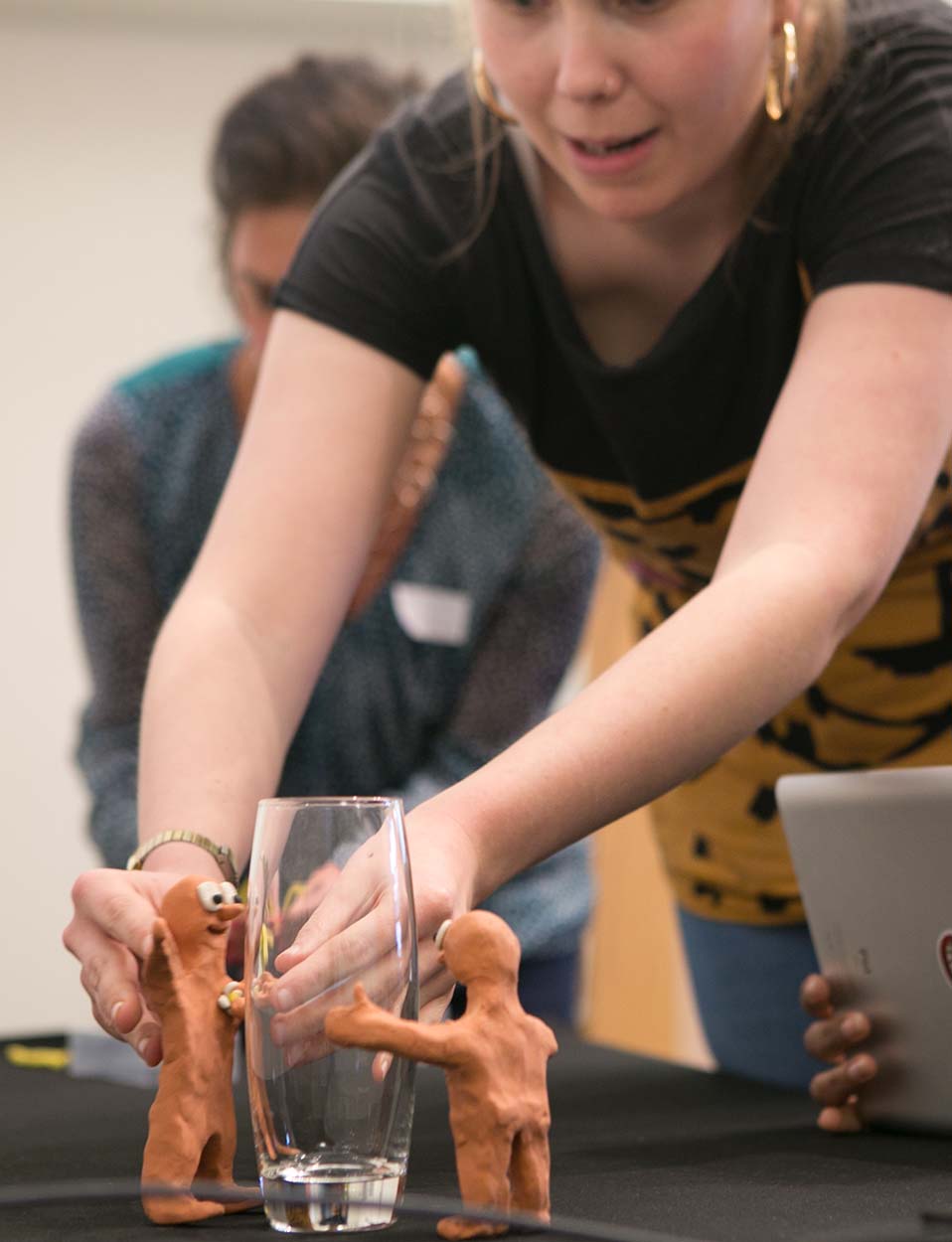 2HR AWAY DAY
This package explores what makes a good character. It includes 2 model making sessions, including a warm-up activity where participants make Gromit's face and mould it into different expressions. Participants then create an original character – a mascot for their team or company!
• Maximum of 15 participants
• Cost: £750 + VAT
FULL AWAY DAY
Participants learn how to model Gromit and Morph, and then split into groups to create their own stop-frame animated film, under the guidance of our expert crew.

Duration: approx. 4hrs (this can be tailored accordingly)

• £1,250 + VAT for up to 25 participants
• £50 + VAT per head for 26-80 participants
ONLINE AWAY DAY
A 2-hour session featuring warm-up activities, (including 'Plasticine Pictionary') a Morph model making workshop and a 'Make Yourself in Clay' activity where participants create a self-portrait in classic Aardman style. Also available as a live session.

• £750 + VAT for up to 15 participants
• £50 + VAT per head for 16-30 participants (max capacity)
NEED TO KNOW
• Listed prices exclude VAT, materials and travel expenses
• For a full breakdown on the costs, payment terms, expenses and materials associated with booking one of our workshops, please get in touch with us at workshops@aardman.com
• We are happy to discuss a bespoke event based on your group size and preferred timings