Shaun the Sheep: In Concert
This wonderful festive treat was produced in partnership with Carrot Productions as part of their 2022 UK Christmas tour, to celebrate the release of Shaun the Sheep: The Flight Before Christmas on the BBC and Netflix globally the year before.
The show featured the incredible Philarmonic orchestra, aptly renamed the Mossy Bottom Philarmonic for the occasion, kicking off at the Wills Memorial Building in Bristol in November 2022, followed by a further 12 venues around the UK in the lead up to Christmas.
When Bitzer's whistle suddenly goes missing, it looks like one of the musicians might be the culprit, so the audience must help follow the clues to discover who has done the dastardly deed. Alongside a look back at Shaun's origins in Wallace & Gromit: A Close Shave up to his present day antics, the show includes Shaun the Sheep: The Flight Before Christmas performed with live orchestra as well as interactive musical activities with the orchestra, and even Shaun the Sheep himself. A wonderful, festive family day out – this show encourages children to learn about music and an orchestra in an entertaining and engaging way.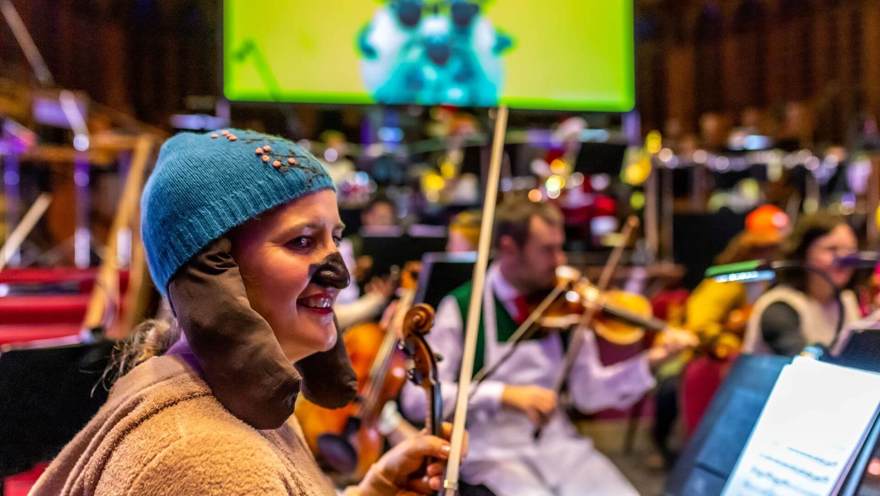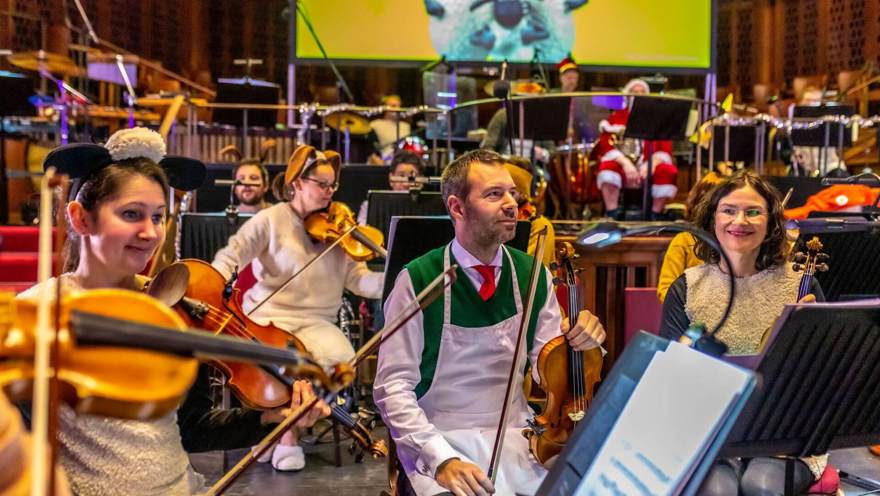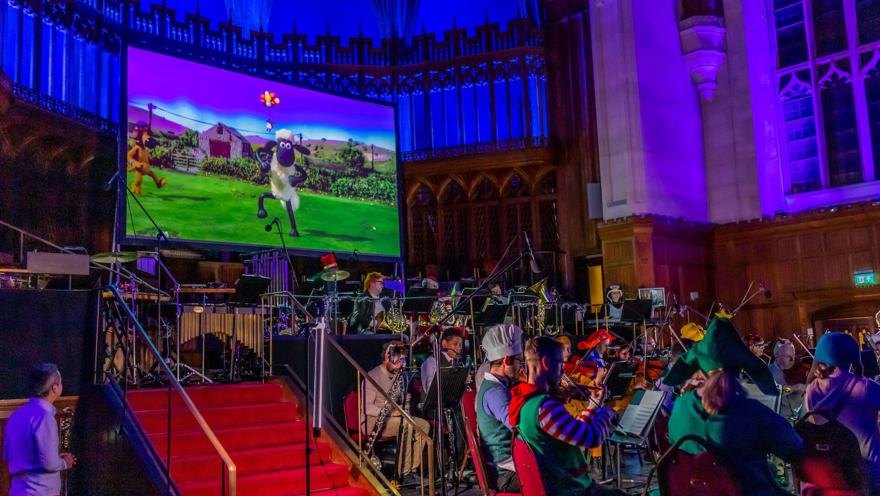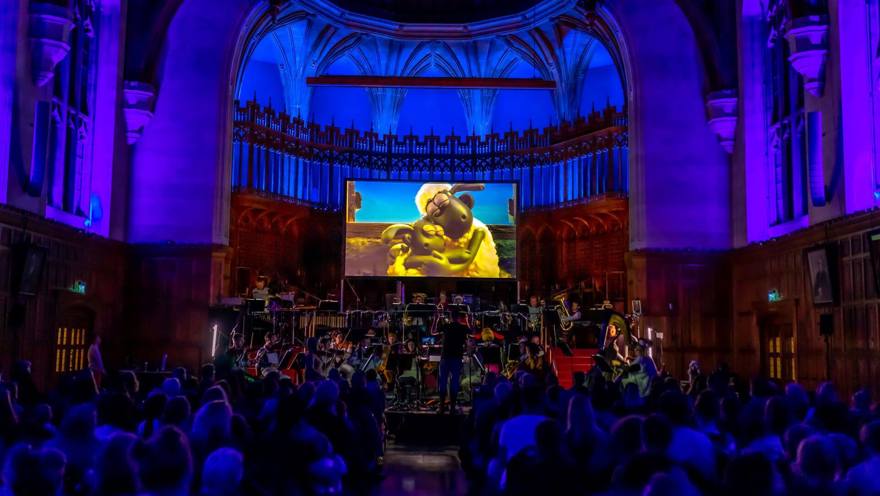 Licensing Opportunities
The show package is available to license globally, so please get in touch below for further details.