Joules - Christmas at the Click of a Button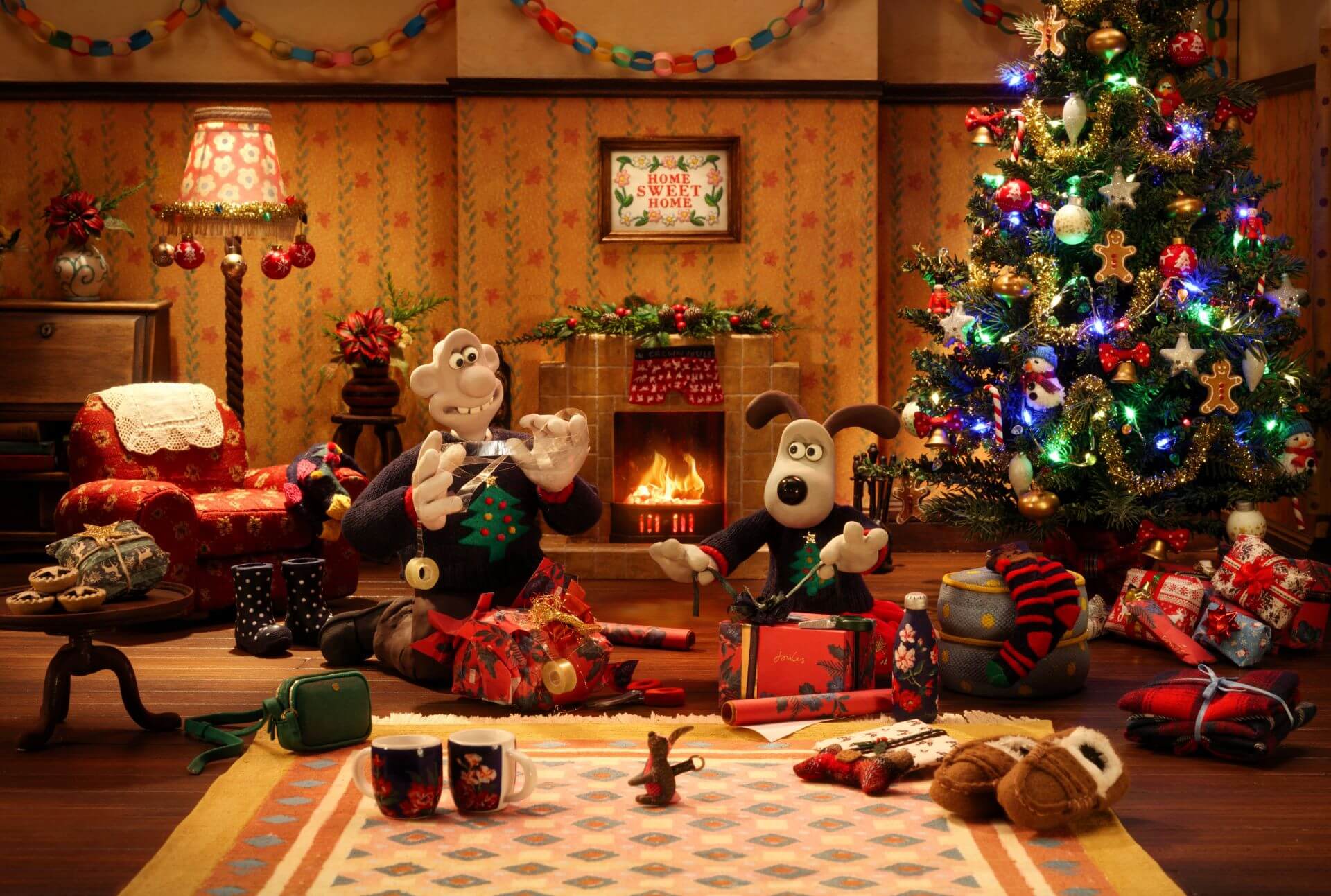 The two heritage brands teamed up for a Christmas campaign with original animation as the centrepiece. Wallace, in his true inventive style, brings Christmas to West Wallaby Street 'at the click of a button'. Joules festive products decorate the living room and there's no escape for Wallace's loyal side-kick, Gromit, who becomes the pièce de résistance as the fairy crowning the top of the Christmas tree!
Aardman also produced brand new imagery of Wallace & Gromit in their Joules festive jumpers. The exact jumpers worn by Wallace and Gromit in the campaign were also available to purchase from Joules retail shops and online store.
With a fantastic, campaign-led point of sale and window vinyl decorating Joules stores, other activity included a fully integrated social media campaign and a competition to win 'A Grand Day Out' courtesy of Joules. Joules and Aardman collaborated in engaging influencers and well known British personalities to extend the reach of the campaign.
The creative also generated brilliant PR buzz, achieving coverage in most major press outlets, including ITV's Lorraine and was named number 3 in The Drum's top Christmas adverts list of 2019.