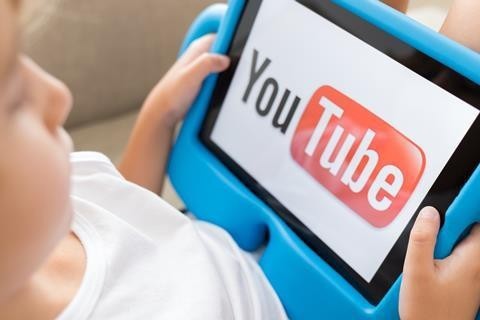 It's been a challenging year for us all, not least for our AVOD team for whom 2020 was the veritable rollercoaster! With fundamental changes in how we are able to promote and monetise content, and the broad impacts felt from the pandemic, I am delighted how we at Aardman have come through it all, culminating in record views and watch-time, resulting in our biggest ever audience reach.
The team achieved this by mobilising and responding to new demands; from creating YouTube craft content to inspire kids at home, distributing our key titles to new markets and new platforms worldwide, working with our brilliant international brand partners; all with the goal of reaching new audiences everywhere. Our titles go from strength to strength on digital platforms showing incredible engagement, and we are on track to grow further and set new heights this year.
Along with our own IP, we at Aardman pride ourselves as a 'boutique' distributor; curating content from select producers that fit with our core values, keeping a consistent rhythm of shows for us to present and pitch to our extensive list of partners around the world, and using our in-house expertise to grow YouTube channels. This careful, strategic catalogue management and selection allows us to give every property due focus across all platforms, territories and rights, to help brands thrive and realise their full potential on a global scale.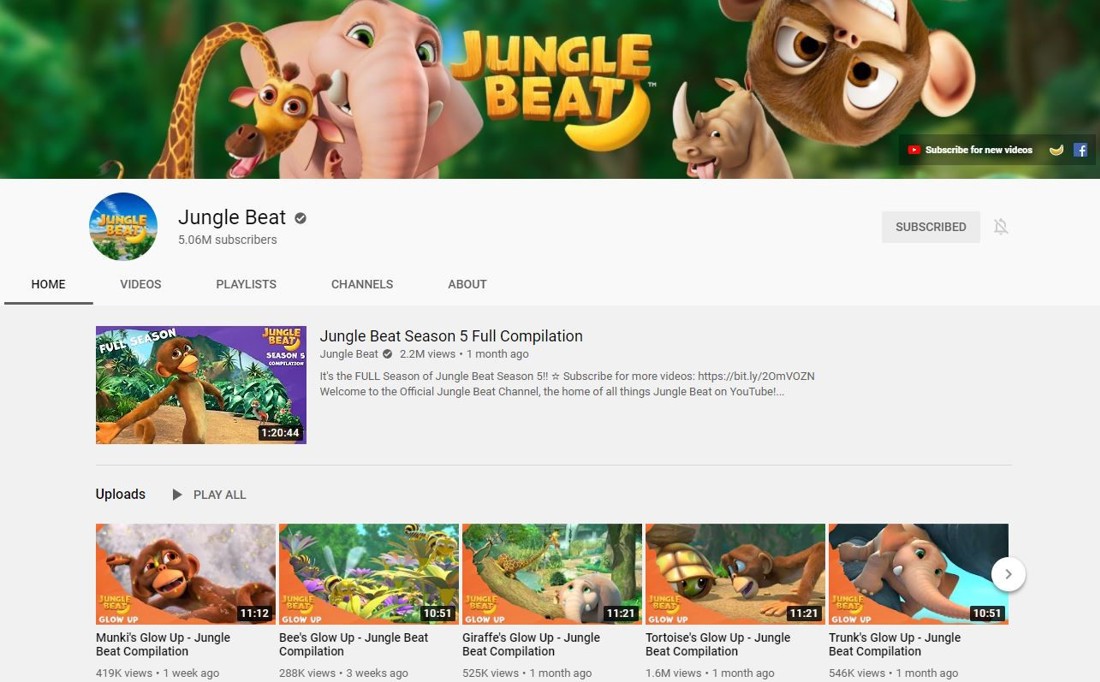 It's been a great week for one of those third-party produced shows, Jungle Beat from Sunrise Productions, a show we've distributed on YouTube for 3 years now. This week the channel surpassed the incredible milestone of 5 million subscribers! An amazing achievement, testament to the team at Sunrise for being so proactive in making consistently strong content for the channel, and my great Aardman/YouTube colleagues for the work that's done behind the scenes to grow audience. Next stop – 10 million subs!
More excitement this week as we started the YouTube journey for a new content partner, Lil Critter Workshop, by launching their fabulous preschool show Hogie the Globehopper – a fun preschool series about a curious frog who loves to explore the world and learn about different cultures. It's funny, warm and enriching content; our team have been doing a great job developing materials (do checkout the thumbnails!) and we are confident the series will resonate with kids on YouTube.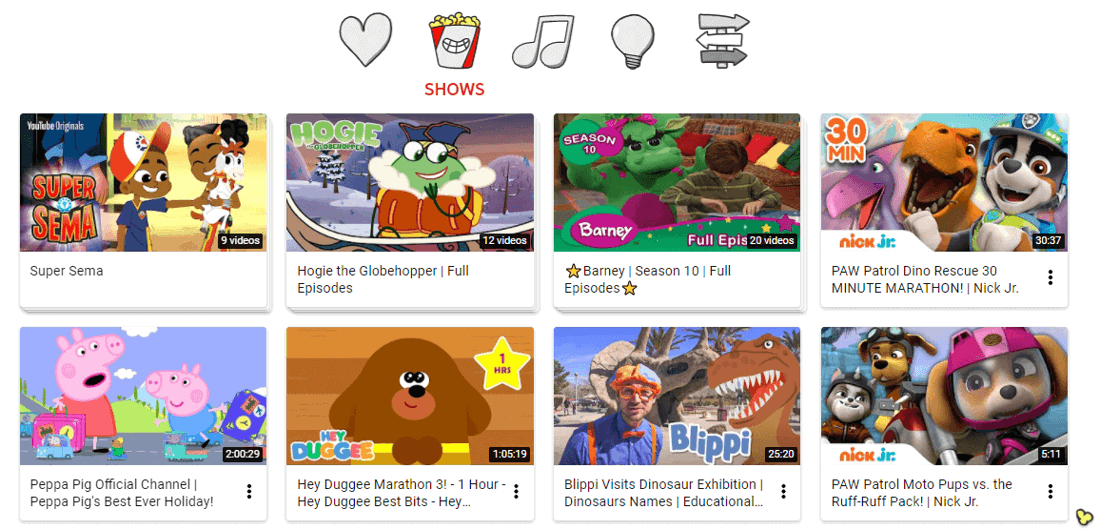 AVOD is not all YouTube of course, there are some compelling new platforms emerging in the space who we have started with and are seeing excellent traction in the UK, US, China and elsewhere. Look out for more announcements soon.
By continuing our selective approach to content partnerships, sticking to our values, syncing harmoniously with platform principles, and learning from audience data; 2021 is sure to be another record year.
Please do get in touch if you would like to know more. email me directly, or connect via LinkedIn.