Published 29th March 2023
Aardman and ESA celebrate Shaun the Sheep's Artemis I Lunar Mission
Aardman and the European Space Agency (ESA) today celebrated the return of specially trained astronaut, Shaun the Sheep, on his arrival in Bristol following the successful Artemis I mission to the Moon.
After representing the European Space Agency on the first flight of NASA's Orion spacecraft with an ESA European Service Module, the woolly astronaut safely splashed down to earth on December 11th 2022 and, after a much needed rest has now returned home to Aardman before continuing his astronaut duties on a post-flight tour.
ESA's Director of Human and Robotic Exploration, David Parker, and other representatives from the European Space Agency formally congratulated Shaun at our Bristol HQ before Shaun visits various space centres across Europe as part of the tour which will see him continue his learnings about the wider programmes the European Space Agency have to offer the future of space exploration.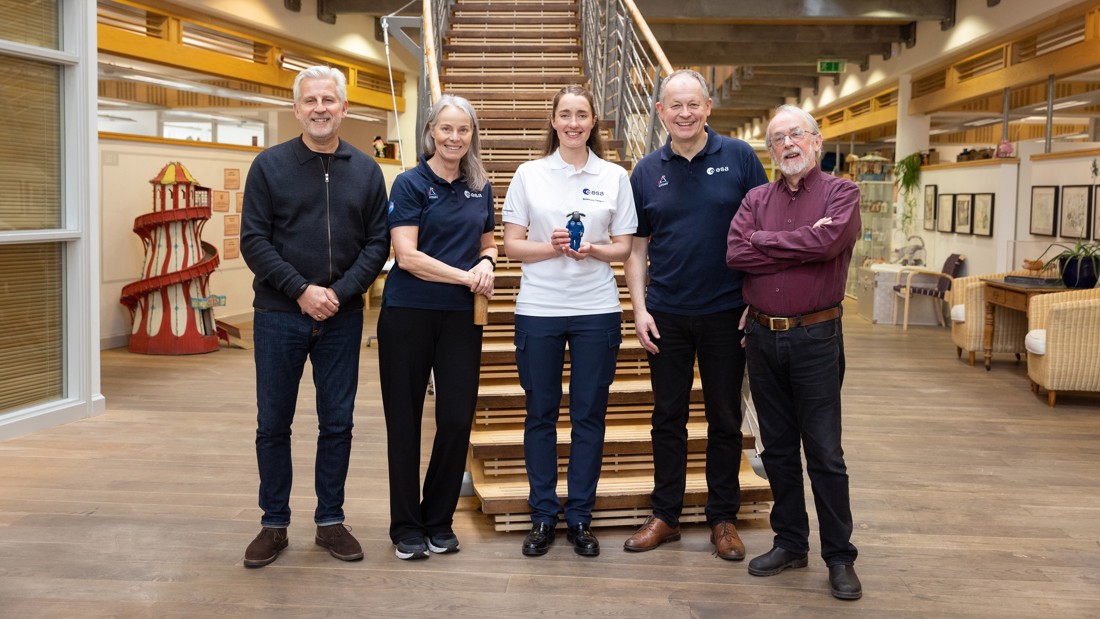 The moment was marked with the unveiling of a brand new piece of Aardman history, with Shaun's astronaut portrait and a commemorative plaque placed on permanent display at the studio.
Peter Lord, Co-founder and Creative Director at Aardman comments: "I can hardly believe I'm writing this, but Shaun the Sheep has just returned from a trip around the Moon! Everyone at the Aardman studio is bursting with pride as we celebrate his historic journey from Mossy Bottom Farm to the vast emptiness of space. And we're equally delighted and proud of our partnership with ESA, who trained him for the flight and made the whole adventure possible. No sheep as ever seen so much or travelled so far."
ESA's Director for Human and Robotic Exploration David Parker added: "It is always a special pleasure to greet European astronauts when they return from space, and today I am delighted to welcome Shaun the Sheep, alive and wool after a well-deserved rest on the farm. As the first sheep to fly to the Moon and back, he's got a lot to teach us about the ambition, talent and diversity needed for Europe's exploration of space. I am sure everyone will flock to meet him during his post-flight tour."
Photo credit: Dan Pask, Aardman