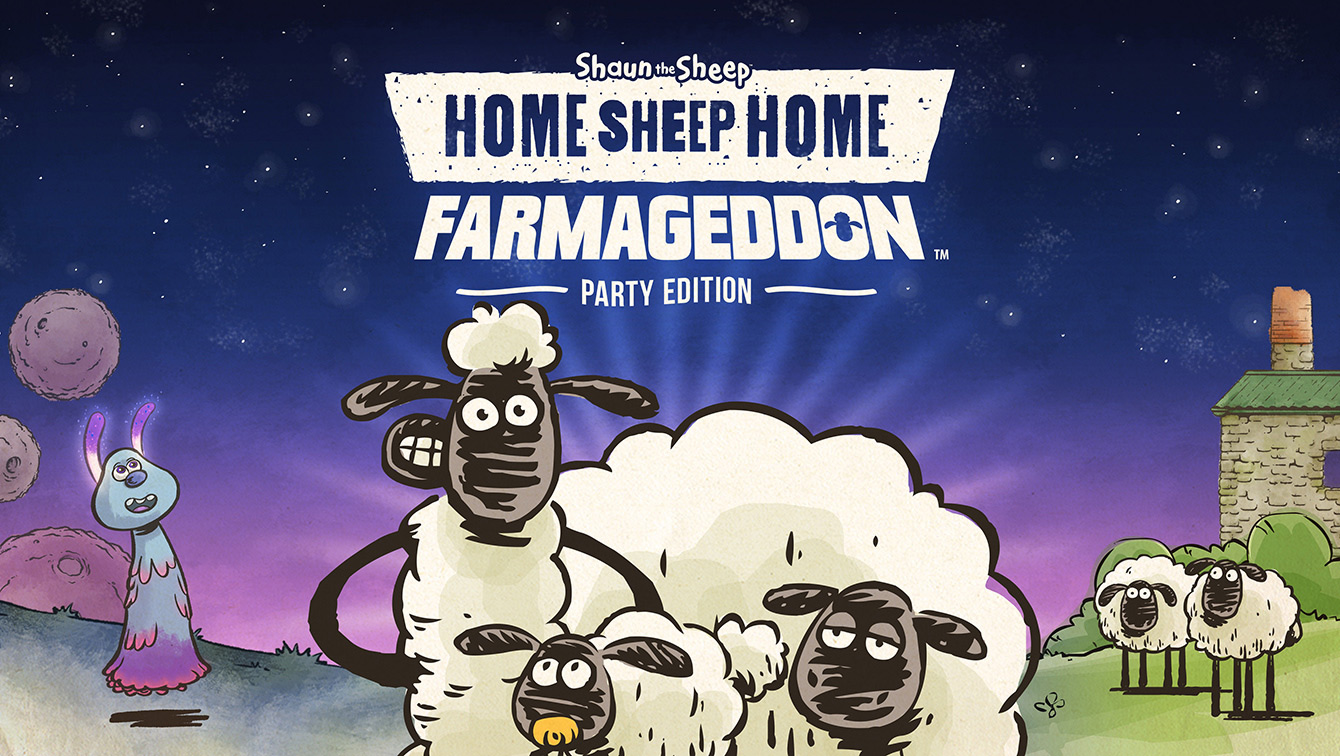 Shaun the Sheep's compelling platform puzzle game, Home Sheep Home, is remastered for Nintendo Switch in this Farmageddon Party Edition.
The remaster combines all the much-loved gameplay from previous Home Sheep Home games with a wealth of new features and party games, as well as a multiplayer function, enabling players to work together to solve challenges and help Shaun, Shirley and Timmy find their way back to the green grass of home.
Their epic adventure takes the characters underground, through the streets of London and deep into space. A suite of action-packed, movie-themed party games bring some extra-terrestrial chaos to the farm with a visit to the Farmageddon theme park. Players can compete in a series of madcap fairground games hosted by the loveable alien character from the film, Lu-La.
Dan Efergan, Creative Director at Aardman, explains: "This game's an attempt to distil everything people love about Shaun the Sheep, and squeeze it onto the Nintendo Switch. It's got silliness, it's got adventure, it's been painstakingly and lovingly hand-crafted and it brings young and old together to have a whole lot of fun."