21 x 3' / 20 x 3' - Series / Stop Motion - 2021 – Now
The Very Small Creatures is a brand new pre-school series from Aardman, commissioned by Sky Kids, created using stop-motion animation and clay models with the occasional graphic flourish.
These little characters originated back in the early eighties as a colourful childlike crowd which interacted with the classic Aardman character Morph, however this time they take centre stage in their own series of 20 episodes.
In each episode Pink, Blue, Orange, Yellow and Green explore their surroundings and, through play, learn about the world around them, each other, and themselves. With comedy at the forefront of The Very Small Creatures, the themes of each episode relate to an aspect of a toddler's life from learning about relationships, teamwork and empathy, to understanding each other's differences.
The Very Small Creatures is also a series directorial debut for Lucy Izzard who is an animator, director and professional illustrator.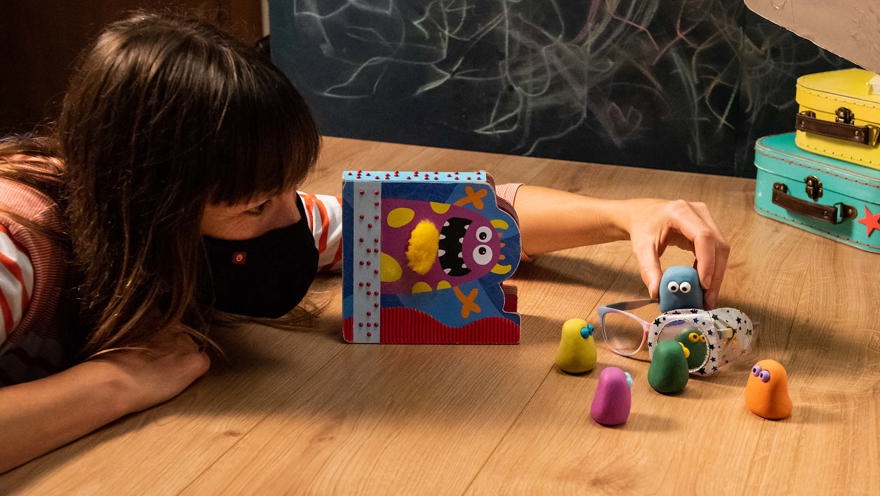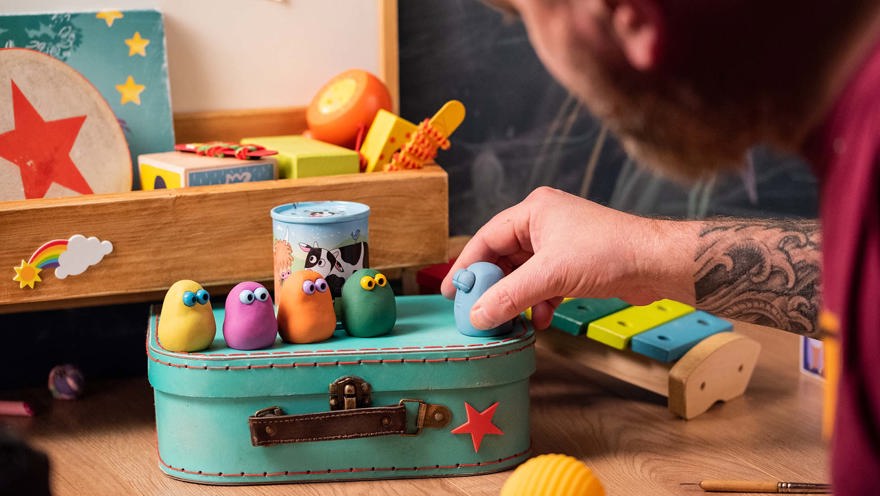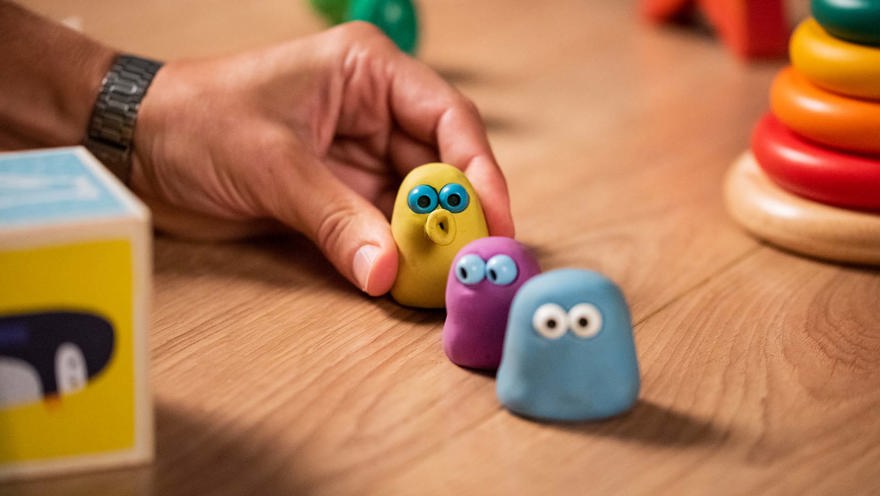 The series is set on the floor of a child's play area, full of bright colours and varied textures. There are lots of toys and other well-loved objects left lying around, creating opportunities for The Very Small Creatures to explore the intriguing objects, discovering how they move, feel and work.
2022

Prix Jeunesse International

2022

Broadcast Digital Awards

Shortlisted

Best Digital Pre-School Content

2022

BAFTA Children & Young People Awards
Alison Taylor
Director of Distribution
Alison is responsible for driving the financing, distribution and long-term content exploitation strategy across all Aardman and third party content. In addition, she leads channel and platform sales in UK, USA and Germany, and is responsible for acquiring third party content for distribution
View Alison's full bio