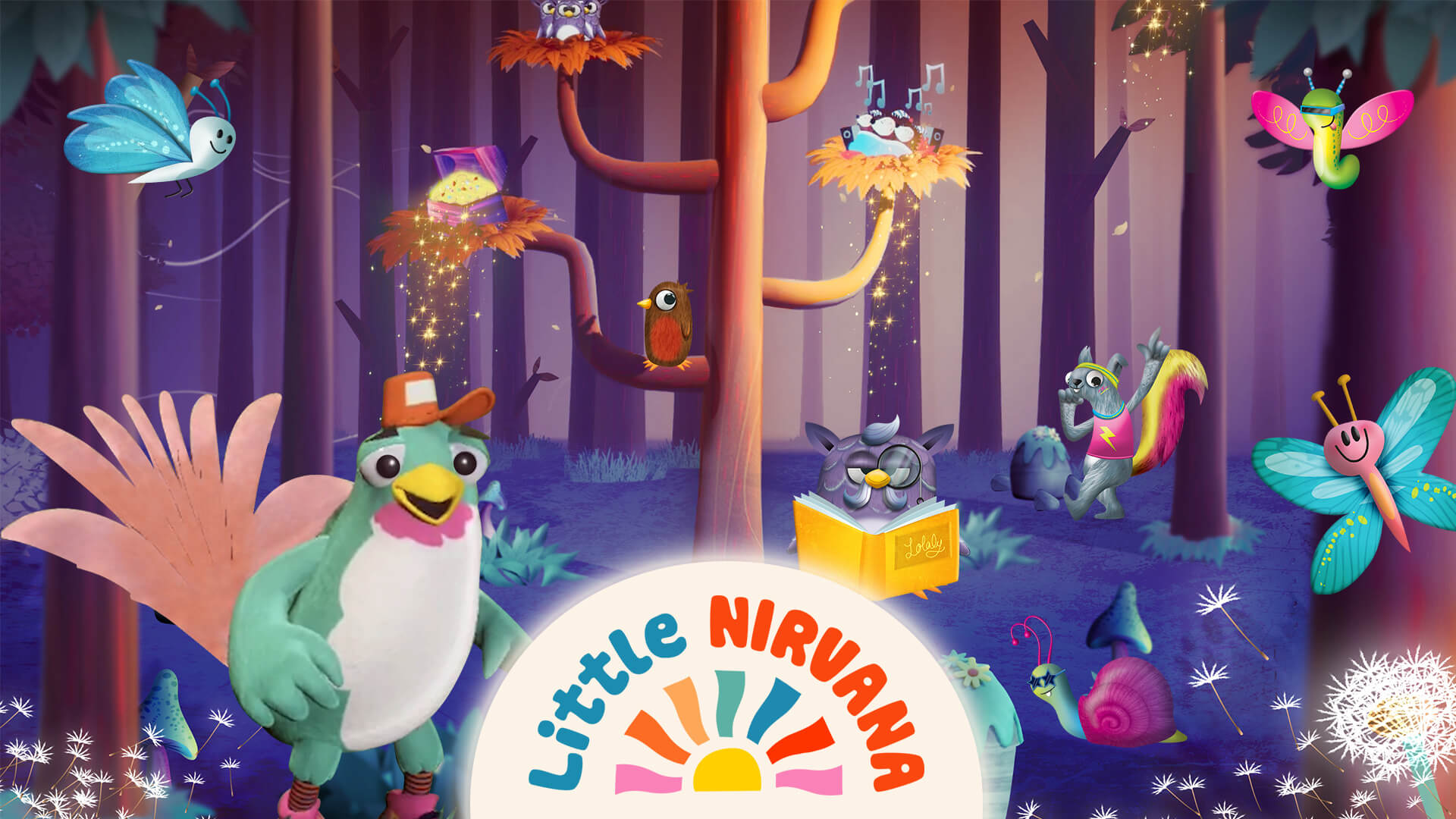 As part of a research and development project funded by the European Institute of Technology, Aardman were approached by the University of Leuven to collaborate on a project that explored the impact of new immersive technologies to distract and comfort paediatric patients undergoing painful procedures. 
Led by the University of Leuven, in conjunction with research partners, programmers RISE and teams of clinicians, we've developed Little Nirvana, a prototype multi-sensory pain management solution that could be tested with patients in hospitals.
Aardman were tasked with developing the overall creative; designing the environment, story, character and game experience. We created an immersive game world that supports patients through their entire hospital visit, from the waiting room, through the procedure and into their aftercare.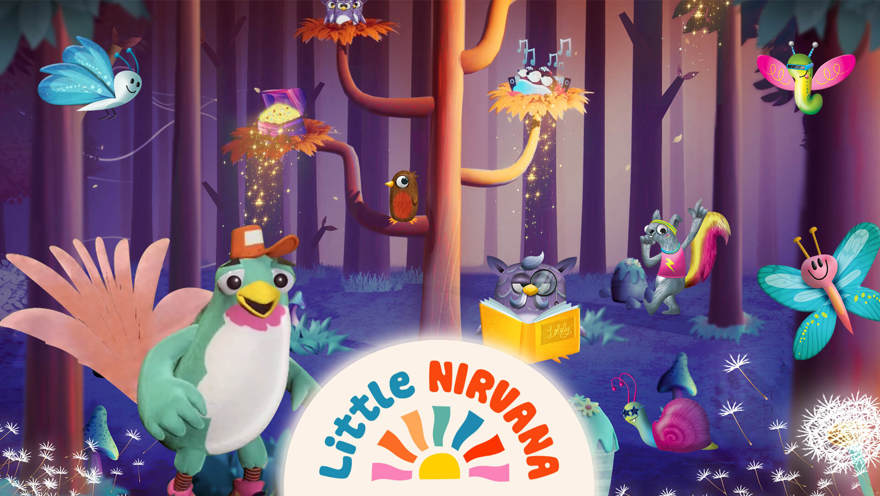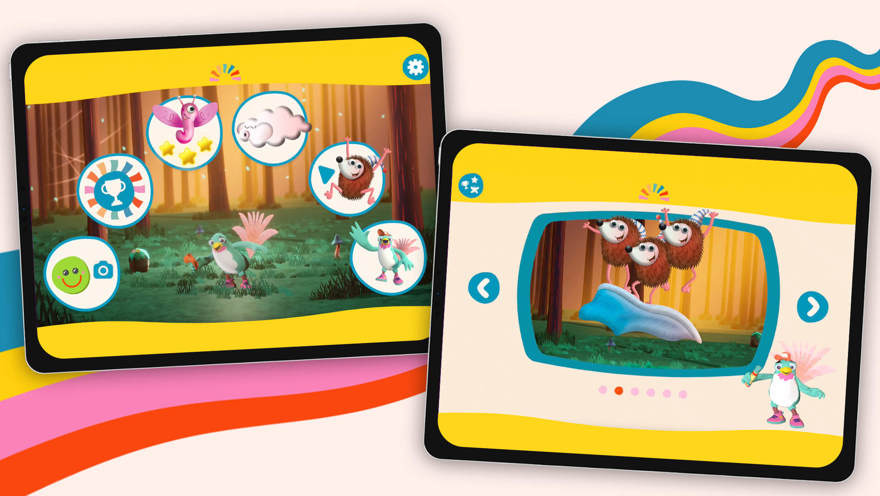 The concept is centred around a tree set in a calming forest environment that evolves as the patient interacts with it. The patient is given a 'Magic Wand', and is encouraged to enact calming breathing techniques by blowing into this, revealing mini interactions and introducing new animated characters the patient can engage with through different wand actions as the tree grows. The patients are supported and guided through the experience by Milo, a comforting buddy character that is introduced right from the beginning in the waiting room and accompanies them through their procedure and into the home app experience. 
The moment of magic is when Milo is revealed as the patient enters the procedure room displaying on technology called Hyper VSN which has L.E.D blades that rotate at speed, giving the feeling that Milo is there in the room beside them through holographic animation. Marrying this innovative technology with a story and characters children really connect with brings the whole experience to life. 
'Children were really absorbed into the experience, but I often saw with my colleagues, sparkles of magic in the eyes of children and that's why we do it' - Jurgen Lemiere, PHD, Professor of Clinical Psychology, University of Leuven. 
Initial testing with patients has shown Little Nirvana to be highly effective in  distracting and calming both children and their carers through these very stressful procedures, reducing anxiety to return for future visits.
Lorna Probert
Head of Interactive Production
Lorna is responsible for the studio's Games and Interactive productions, generating business and overseeing the successful delivery of high quality games, apps and immersive experiences to support the strategies of both Aardman's own IP and those of our external clients.