Published 23rd March 2022
Production Spotlight: CG Trainees
This week, we're shining the spotlight on Aardman CG and VFX Juniors Konstantina Georgiou, Bijun Zhuge and Eve Mansfield, and Trainee Olivia Gunson.
With support from the wider CG team, all have worked across numerous short form, features and interactive projects, progressing from Trainee to Junior roles.
We caught up to learn more about their study routes, roles at Aardman and ambitions for the future.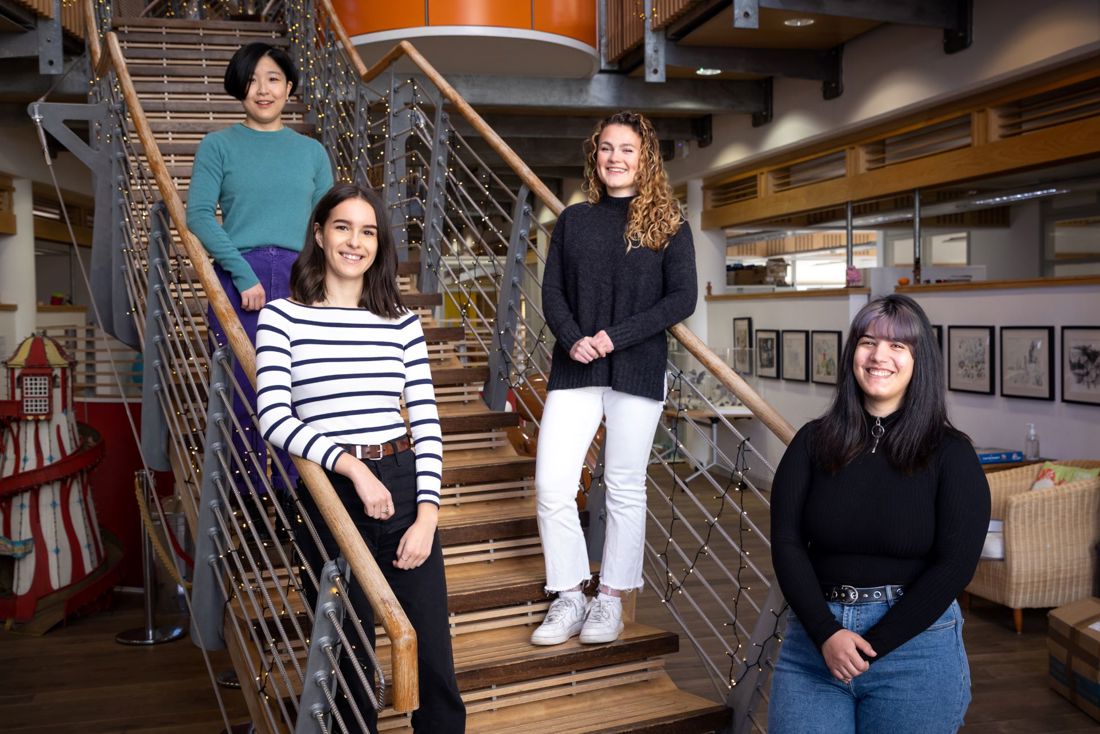 What is it like working in the CG Team at Aardman?
Olivia Gunson - CG Trainee Rigger: Everyone is very friendly, welcoming and willing to help. People seem very positive and passionate about what they are working on. The office is becoming gradually more busy and it's nice to see people face to face after working with them mostly online.
The working environment is very supportive and I am given all the help and support I need in developing my skills. People seem to work really well as a team, when problems crop up, it feels like everyone pulls together to find a solution and to keep work on track. It's a very collaborative environment, I get to see what everyone is doing and get feedback on my work which helps me build my knowledge and skills.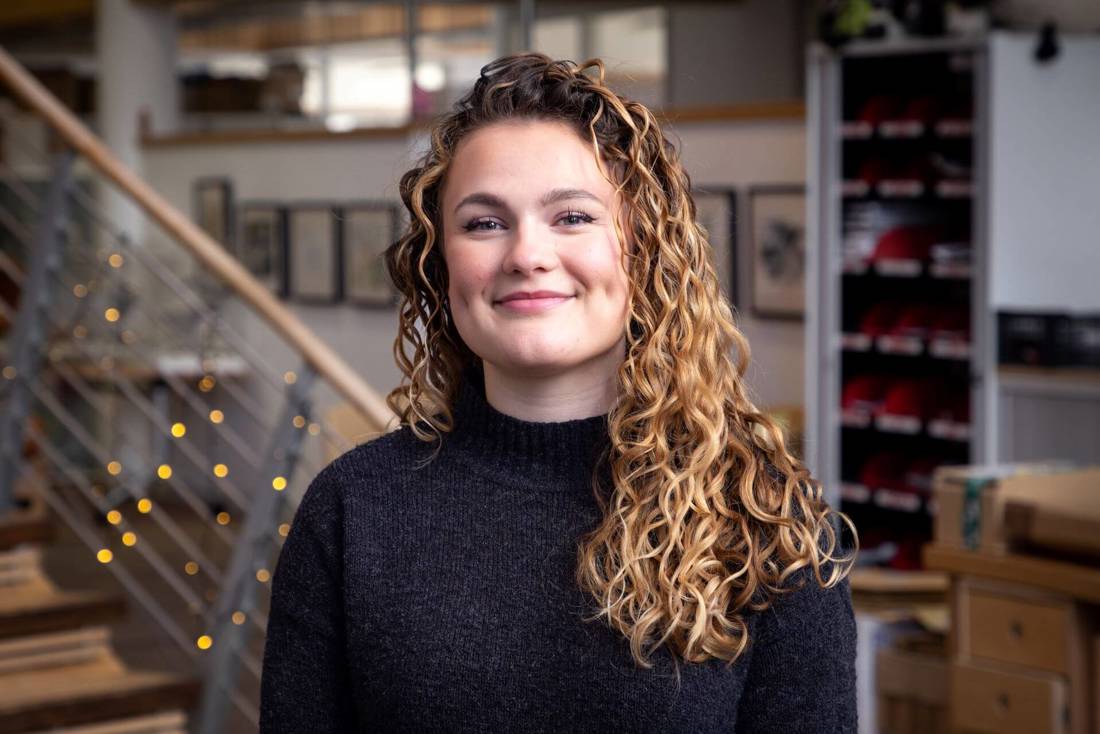 Konstantina Georgiou - CG Trainee Rigger: The working environment in the team is very welcoming and relaxed. Although I haven't met a lot of the team in person yet, everyone has been very supportive and is always happy to offer help when I need it.
Since the projects are so varied, from games to features, there are always opportunities for new challenges to take on, which keeps the job interesting.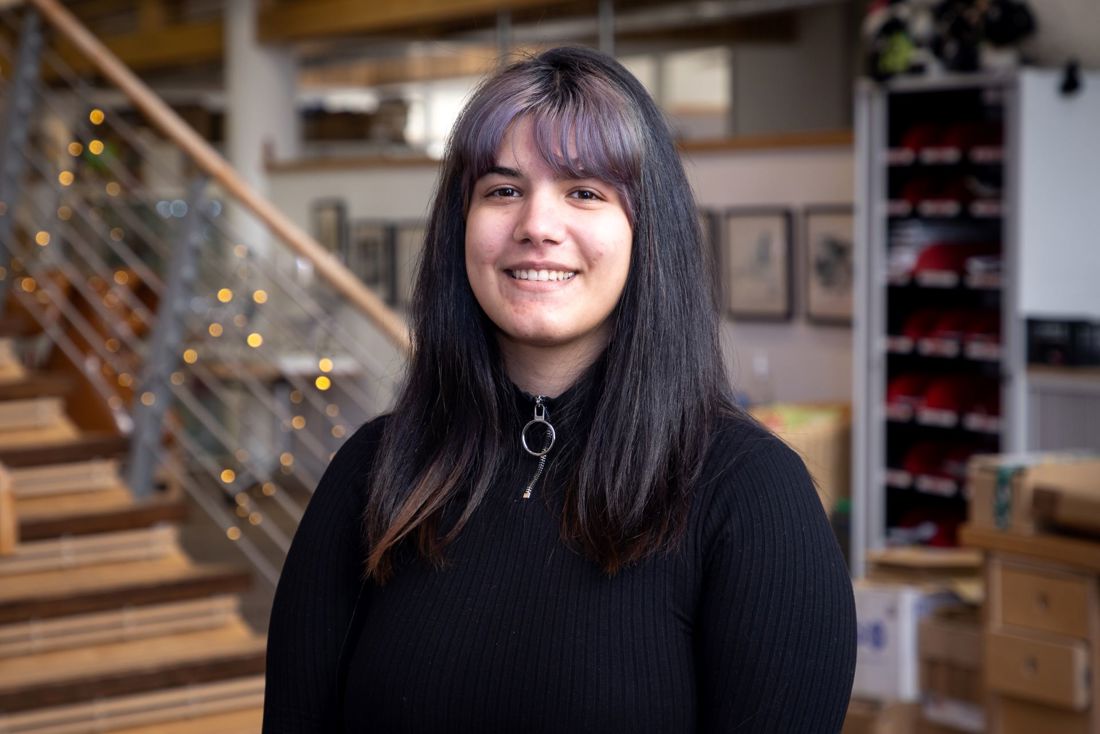 Bijun Zhuge - VFX Trainee: It was lovely. Everyone was very friendly and helpful.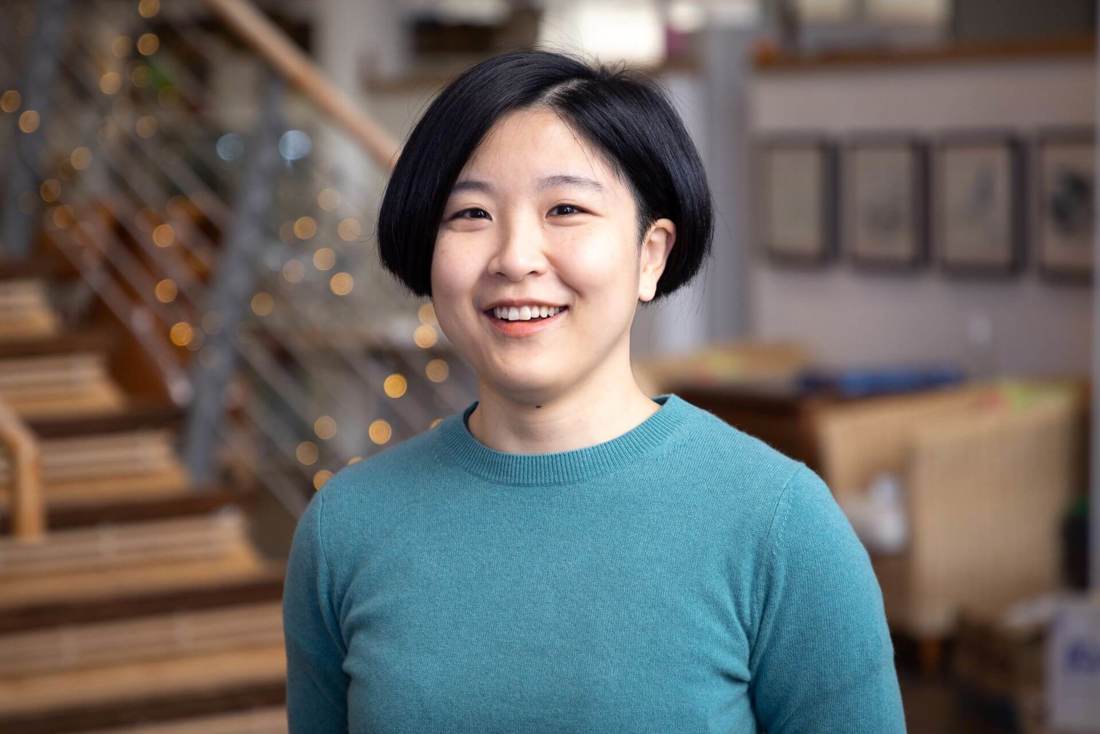 Eve Mansfield – CG/VFX Dept Trainee: The CG team at Aardman is great, everyone I've worked with is really friendly and welcoming.
The team are very experienced and are always willing to help me as a trainee, as well as each other, whenever anyone needs it.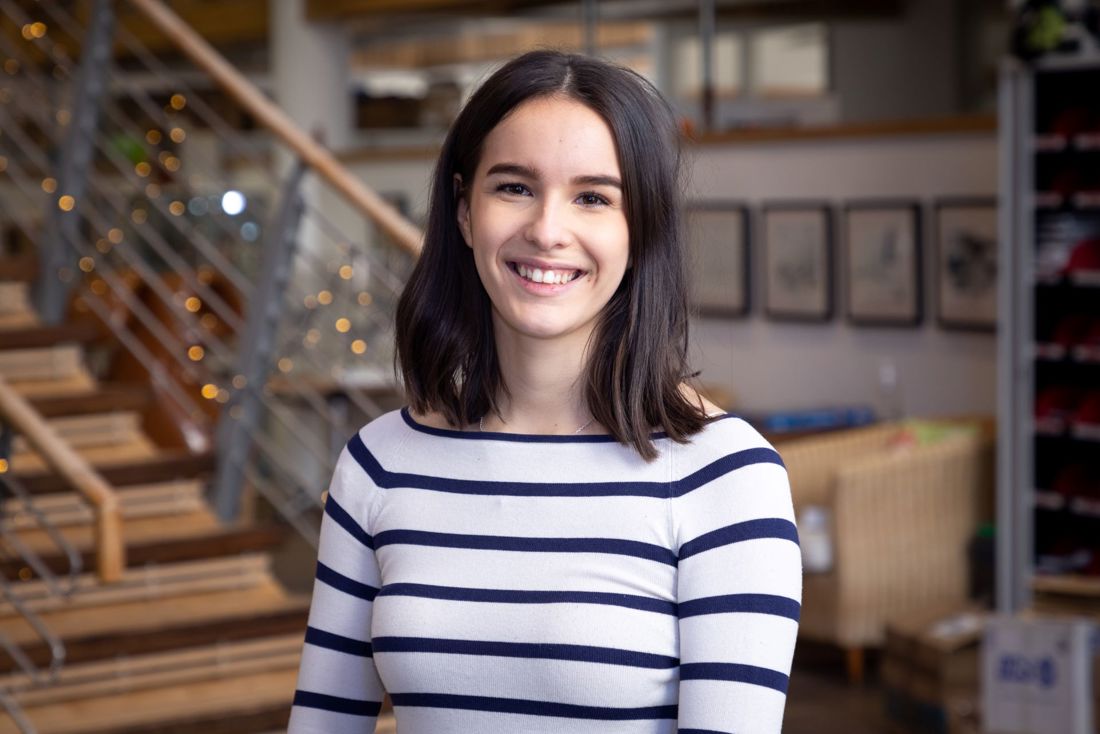 Describe your typical day
OG: My working day starts at 9:30. This really suits me because it gives me time to go to the gym before work. At the moment I work two days a week in the office and three days at home. I cycle to the office (15 minutes, mostly downhill, so no breaking sweat!)
I start work by checking for emails and messages then get on with my project tasks. I work with a group of people, so there are messages about what we are doing to read, or discussions if we are in the office. We also have group meetings which are always on Zoom at the moment because not everyone is in the office at the same time.
We have a schedule for project work so I know in advance when I am going to be assigned work. If I have finished a piece of work then I can use the time between tasks to work on personal projects or to do research. This is really useful because it allows me time to cement any techniques I have come across on the project or to build up skills when I need to.
The work environment is very relaxed and flexible. In the office, we normally take a lunch break away from our desks, sometimes in the garden if it's warm or go somewhere on the harbour.
My supervisor keeps in contact to make sure my work is going OK. The whole team works together to make sure the project is on schedule and we publish everything to a group channel so everyone knows what is going on.
My days are very varied, there is no fixed structure because it depends on the work I am doing and the stage in the project development. It doesn't feel that different to my group projects during my time at Uni, which suits me because I like team working.
My day finishes at 6, but the cycle ride home I walk up the hill, so no breaking sweat!
KG: At the moment I'm working both remotely and at the studio. My days are quite varied depending on the project I'm working on and its development stage.
I start work at 9:30 by checking my emails and group chats with the team and then move on to the tasks I have for the day. On days where I'm not working on a specific project , I get to work on developing my rigging skills either by learning a new software or doing programming exercises.
During lunch break, when I'm in the studio we usually eat lunch together from the food in the canteen. Sometimes we'll go on walks, although we often stay in the studio to solve jigsaw puzzles..
BZ: The first thing I normally do is open Shotgrid to check my tasks for the day. I will quickly plan the orders of those tasks. Then I will just get on with them. Sometimes I will have questions. People from the team are always happy to help with whatever question I was having. Then I continue getting on with my shots until the end of the day.
EM: I'm based in London, so my typical day usually consists of working from home, although I do come into the office every other week for a couple of days.
I start my day by checking if I have any emails or messages on Slack. Shotgrid is then my go-to to see what shots I've been assigned for that day, and I start working on what's required. The tasks range from clean up and de-rigging to keying and compositing.
I also regularly communicate with other VFX artists and production team if I have any questions or concerns regarding a shot.
What new skills have you learnt during your traineeship?
OG: I only started in September, but I have been learning how rigging works for a game engine, which I haven't done before. I have also picked up some tips and tricks from more experienced riggers. I am using Aardman's rigging toolkit, which was obviously new to me, but otherwise I am using my skills from Uni in more different ways.
When I began my traineeship, I was also given a set of structured technical problems in Maya to solve as an introduction to some important industry techniques.
I am also seeing how a production team works in the industry, which is very different to Uni because I am working with highly skilled and experienced professionals.
KG: One of the main things I've learned since my traineeship started is being part of a production team in the industry. In some ways its similar to the group projects in Uni, but its also very different as everyone is a skilled professional in their area and there's a lot more structure to the schedule and the team.
During my first couple of months in the role, my supervisor sent me some technical rigging exercises in Maya, that I now often implement in the projects I'm working on.
I've also had the opportunity to learn rigging in Houdini, which is a software I didn't have much experience on before.
BZ: I've learnt new technical compositing skills. Also I've gained more experience of how to communicate with people from other departments.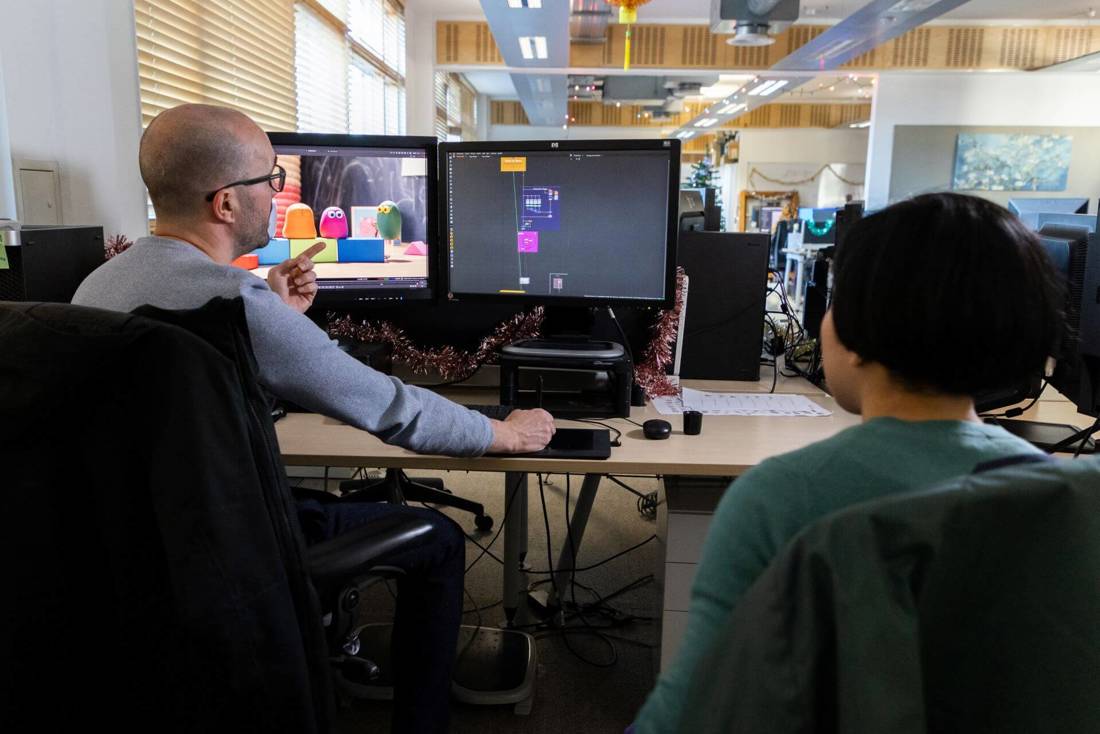 EM: The main thing I've acquired from my traineeship is in developing more efficient methods of working within Nuke. The team often show me different ways of working or provide extra tips, making the tasks easier to complete. This has allowed me to gain a better understanding of Nuke, as well as getting through my workload in a more efficient manner, which is great for my future career ambitions.
What are your career ambitions?
OG: I feel I am right at the start of my career and I haven't got a clear view of where I want to take it yet. At the moment I am really enjoying learning rigging and I want to build my skills as far as I can and get a better understanding of what opportunities this can give me. There are so many options in the industry!
KG: I'm still at the very beginning of my career, but I'm looking forward to progressing as a skilled rigger.
BZ: I would like to continue gain more experience as a compositor. The short term aim would be being able to lead a project.
EM: I've already ticked off a big ambition of mine in having the opportunity to work for Aardman, which I feel very privileged to have achieved so early in my career. In the near future, I hope to continue to grow and improve as an artist, whilst progressing into more senior roles as a compositor. One day, I would also love to be a VFX supervisor working on physical sets.
What was your study route and which course/training did you take?
OG: I did Art and Maths A levels and then and an Art foundation course which gave me a fine art background, but it was mostly the techniques and skills that I enjoyed. I had done computer science in school and I took a 3D Computer Animation degree at Hertfordshire University because this was a way of combining art and technology in a way that interested me.
KG: I studied at Bournemouth University on the Computer Animation Technical Arts course.
BZ: I did the Digital Effects course at the National Film and Television School. That's how I got into VFX.
EM: My background is in photography and photo editing. I did Photography for one year at University before deciding it wasn't the career route I wanted to pursue.
I then worked as a Photo Editor for a year, leading me to discover the career paths in VFX and compositing. After some research into ways-in to the industry - outside of the University route - I enrolled in the Escape Studios "Advanced Compositing for VFX" short course, which was 5 months long. The course teaches you everything you need to know in Nuke and Silhouette to secure your first job within the industry, which I would recommend to anyone interested in becoming a VFX artist.
Are you part of any communities that celebrate women in CG/VFX?
OG: I haven't joined a group like this yet. I would be interested, although my experience is that the number of women in this industry is increasing quickly. For example, at Uni I worked with all-female teams on my main 2nd and 3rd year projects. All my fellow trainees at Aardman are women!
KG: I am not part of any communities celebrating women, however I'm surrounded by amazing women working in CG at the studio, including a lot of my fellow trainees.
EM: I'm not part of any communities, but I am aware of "Animated Women" who celebrate and support women in the animation and VFX industries. I follow their work on LinkedIn and I would love to get more involved one day in the future.
What is your favourite episode of The Very Small Creatures?
OG: I haven't worked on this project, but I like the look of the blue character!
KG: I don't have a favourite episode, but I always enjoy how silly they are.
BZ: I like 'Hiccups'. The small characters got some unusual shapes in this episode, looks even more cute.
EM: My favourite episode of The Very Small Creatures to work on was "Funny Mirrors", as the shots were slightly more challenging and complex, involving lots of keying and rotoscoping to ensure the reflections looked right.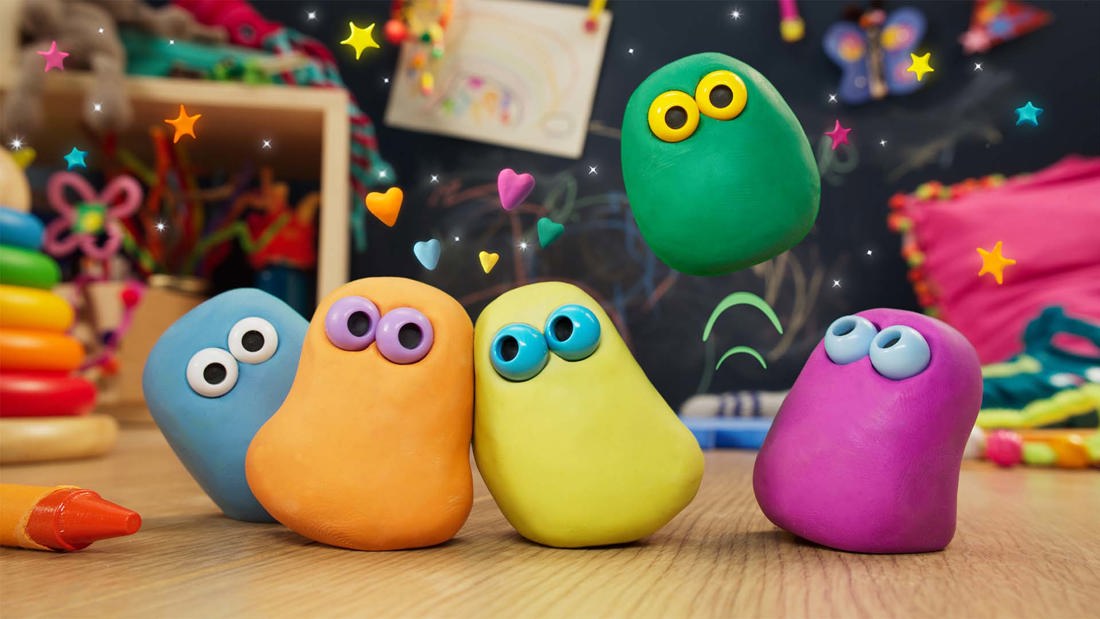 what has been your favourite project so far?
OG: I have only had one assignment so far which is a game project. This was great because I hadn't rigged for a game engine before. We have just finished and I haven't had my next assignment yet – I don't mind what I get so long as I can carry on learning.
KG: I've already worked on a few projects in my short time at Aardman, but my favourite has to be Chicken Run: Dawn of the Nugget. It's amazing getting to work on characters from my childhood.  
EM: My favourite project that I've worked on at Aardman would probably be the Jet Puffed 'Sweet Dreams' advert, which was the first project I worked on where I was thrown into the deep end.
Whilst I found it challenging at first, I quickly figured out the best techniques to use, and it was really fun working with the 3D assets the modelling team had made. Prior to this, I had never worked on a fully CG project, so I needed to delve back into what I had learnt on the Escape Studios course. I enjoyed working on a CG project a lot more than I thought I would and I'm looking forward to my next one.